You are reading 1 of 2 free-access articles allowed for 30 days
WHO endorses Irish obstetrician's system for classifying caesarean sections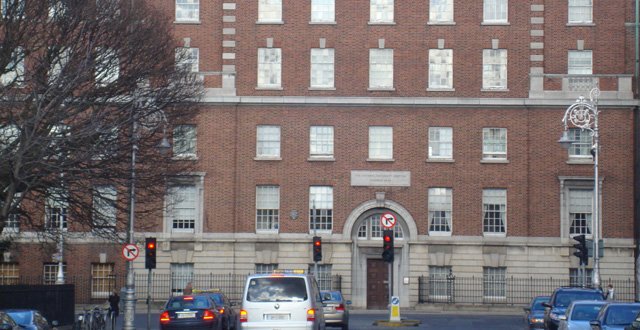 Dr Robson, a Consultant Obstetrician/ Gynaecologist and former Master of the National Maternity Hospital in Dublin, devised a system which classifies all women admitted for delivery into one of ten groups based on characteristics that are easily identifiable, such as number of previous pregnancies, previous caesarean sections, number of weeks of pregnancy, number of babies and how labour started.
The adoption of these criteria would facilitate the collection of standardised data internationally.
The WHO proposes the Robson Classification system as a global standard for assessing, monitoring and comparing caesarean section rates among specific groups of woman within hospitals over time, and between hospitals in different regions and jurisdictions.
Welcoming the announcement, Dr Sharon Cooley, Consultant Obstetrician/ Gynaecologist at the Rotunda, and spokesperson for the Institute of Obstetricians and Gynaecologists, said: "It is great to see an Irish obstetrician leading the way in developing a classification system which could be used internationally to improve the quality of care for mothers and babies.
"The use of the Robson Classification allows us to understand the role played by each group of women in the increase in caesarean section rates. It will also help healthcare professionals working in maternity units to identify the mothers that are more likely to require a caesarean section and the management of their labour would be informed by that."
Dr Robson commented: "What is unique about this classification system is that although first popularised by comparing caesarean section rates, it can and should be used for comparison of all perinatal events and outcomes. This would allow delivery units and researchers to investigate the relationship between multiple events and outcomes depending on the different processes involved."