You are reading 1 of 2 free-access articles allowed for 30 days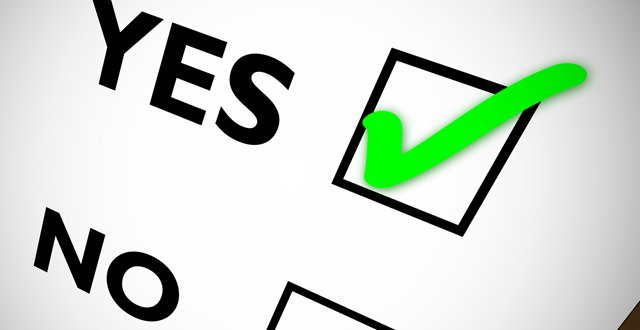 In a recent interview with The Guardian, Professor of Social Pharmacy at the University of Nottingham and Vice-Chair of the Royal Pharmaceutical Society, Ms Claire Anderson, made the point that health policies are often not underpinned by strong evidence.
Ms Anderson said there were many examples of good policies developed as a result of well-planned research — and many other occasions when this did not occur.
A common complaint during General Election campaigns is that political parties make unrealistic promises that have little chance of implementation. One of the charges is that they are not based on proper evidence or planning.
Before the last General Election, Fine Gael said that the Dutch-style universal health insurance model it was proposing for Ireland would offer cheaper healthcare for the population.
Shortly after the party entered Government, it became apparent that healthcare costs in the Netherlands were rising, which was one of the reasons why the Irish proposals were later abandoned.
The run-up to General Election 2016 offers the opportunity to question the basis and viability of the parties' freshly-developed health policies. Are they the result of thorough research and consultation, rather than political ideology and opinion? Have they been costed? What evidence lies behind their promises? As ever with politics, the truth is not easy to discern.
Sinn Féin
According to Sinn Féin's policy, Better for Health, the party would invest €3.3 billion over five years in increased spending if it came into power. According to the policy, the figure was derived by costing what is needed in terms of additional capacity in the health system and, of that, what can realistically be brought on-stream in the first five years.
It uses Department of Finance figures for the period 2017-2021, which sets out a combined net fiscal space of €8.6 billion. The €3.3 billion figure also includes estimated costs of replacing the private revenue streams and out-of-pocket payments that fund the public service currently, to create a single-tier healthcare system and increased allocation for capital spending, the party stated. In terms of the policy development process, Sinn Féin established a working group and the project was directed by the party's Head of Social Policy, Ms Miriam Murphy.
'They are all talking about single-tier but I would question the degree to which this is actually feasible'
The group included the party's health spokesperson Deputy Caoimhghín Ó Caoláin; his then parliamentary assistant and health policy advisor, Dr Eoin P Ó Murchú, who is a junior doctor; a former health policy advisor and now Dublin City Councillor Mícheál MacDonncha, who is also a member of the Board of the National Maternity Hospital; Meath County Councillor Darren Ó Rourke, who is a biomedical scientist with a Master's degree in healthcare management from the RCSI; and barrister Mr Ciarán Doherty.
The process of putting the policy together and costing it was undertaken over the course of eight months in 2015. This work involved a literature review and further engagements with the RCPI and health economists in Trinity College Dublin's Centre for Health Policy and Management.
"In terms of the party's 'spend' on developing the policy, you can see it invested heavily in this project in terms of the allocation of personnel resources outlined above," Ms Murphy told the Medical Independent (MI).
"In terms of data, we relied heavily on figures elicited via parliamentary questions, HSE performance reports, annual PCRS data, general CSO data and relevant ESRI reports."
Ms Murphy said that it can be difficult for parties to develop policies due to the lack of good data within the health system and issues around accessing this information when it exists.
"There is certain data that is simply not known, eg, no-one knows precisely how many practising GPs there are in the country," according to Ms Murphy.
"However, other data that really should be known also proved more difficult than you would imagine to obtain/provide, even where the Department [of Health] are actually trying to provide it to you. One example of that would be when we tried to track the number of directly-employed dentists."
At other times, Ms Murphy said that there was "an obstructiveness" on the part of the HSE in particular and that data was more difficult to access than it should be.
The Departments of Public Expenditure and Reform, and Finance, costing units are open to opposition parties for an annual window at the end of the summer/early autumn to facilitate the development of pre-Budget submissions. Sinn Féin aligned its work on the health policy to avail of this facility as much as was possible.
"It's not a perfect facility [there are limitations on the type of proposals they will cost] but it is extremely valuable, not just to opposition parties but to the public, who deserve to hear about real costed alternatives and it should be made available to opposition parties year-round," said Ms Murphy.
Ireland does not have an equivalent of the Office for Budget Responsibility in the UK, which was created in 2010. It is an advisory, non-departmental public body established by the UK government to provide independent economic forecasts and analysis of the public finances as background to the preparation of the UK budget.
Fianna Fáil
Fianna Fáil's health policy, Putting Patients and Services First, proposes an investment of €450.8 million in its first year in Government, which would be offset by revenue and savings of €128 million. As part of the savings, the party believes that €70 million could be gained from within the drugs budget and a reduction in agency staffing. A Fianna Fáil spokesperson told MI that costings were currently in the process of being independently verified.
The party's health spokesperson Deputy Billy Kelleher, along with mental health spokesperson Deputy Colm Keaveney and Seanad spokesperson Senator Thomas Byrne, were the key figures in driving the policy, with support from party staff.
"Policy discussions were held regularly over the past five years," according to Fianna Fáil.
"Party spokespeople meet with many professionals working in the service and many outside groups in the course of day-to-day business and that would have informed the process and decision-making. Party supporters who work in the health service also gave input and advice.
"There was no specific party 'spend' on the policy other than on commissioning an independent study of universal health insurance by Dr Brian Turner of UCC in 2013."
As to the figures relied upon in developing the policy, the spokesperson said that the principle sources were the HSE/Department of Health statistics. The health policy also states that more health economists should be recruited to the Department of Health and the HSE for the purposes of long-term planning.
Green Party
The Green Party health policy, which was launched in January, does not contain detailed costs, but proposes the use of hybrid capitation payment arrangements, such as weighted-capitation and blended-capitation, to pay for healthcare services in hospital and the community.
According to the policy, these allow health services to use incentives to move care to those who need it most, and reward healthcare practitioners and providers who achieve the best outcomes for their patients. The policy also suggests that charges should be established based on an economic evaluation of factors likely to ensure appropriate levels of use of healthcare services and in consultation with patient groups.
These might include: A prescribed medication co-payment of 50c (currently €2.50); a €15 GP visit co-payment for all persons over 18 or out of full-time education; a €20 charge for attending an out-of-hours service; a €25 charge for a specialist consultation with a consultant, clinical nurse specialist or advanced nurse practitioner in a hospital; and a €50 charge for a minor procedure in a hospital where that procedure is available from a GP.
The Green Party also calls for the phasing-out of all tax relief on payments to private healthcare and private health insurance over a period of five years, in order to allow for an orderly wind-down of private healthcare organisations and the transfer to funding from general taxation only.
"All Green Party policies are drawn-up by grassroots members of the party, and circulated before approval," Green Party health spokesperson Mr Oisin Ó hAlmhain told MI.
"Policies of Green Parties across Europe were consulted. Contributors included myself, [as a] candidate in Dublin South Central [and] a hospital pharmacist of 20 years' experience with a recent MA in healthcare management from the IPA [Institute of Public Administration], Dr Seamus McMenamin, a GP and candidate in Meath West, Maeve Ní Fhallúin, an epidemiologist, as well as oversight from other medics, health professionals and health economists. We value data above expert opinion and did not use external consultants."
Mr Ó hAlmhain said that the policy took about two years to compile. The data used was publicly available and there are over 100 citations in the text drawn from the HSE, Department of Health and OECD, as well as other reports from medical literature.
"We also borrow important concepts from the Institute of Healthcare Improvement in the US, such as Don Berwick's work on waste," he said.
Details unavailable
When this article went to press, the health policies of the two Government parties, Fine Gael and Labour, were not released. Fine Gael, while stating its policy objectives such as advancing universal healthcare, did not provide MI with any detail on costings or research it conducted when developing its policy. Labour had also not published its health policy and a spokesperson said it was not in a position to disclose the process through which its policy was developed.
No response was received from either the Social Democrats or Renua about how their policies were developed.
Health economist Dr Brian Turner said that while predicting health expenditure was "notoriously" difficult, it was vital that policies are written using the best available evidence and, when needed, specialist consultation.
He identified the common theme in the policies of the Opposition parties as a commitment to a single-tier health system. While admitting that the current system requires reform, he is not sure about the feasibility of removing the private healthcare sector from the system in the manner proposed by some of the parties.
"They are all talking about single-tier but I would question the degree to which this is actually feasible," Dr Turner told MI.
"There is no pure single-tier health system in Europe and I don't think we are going to have one anytime soon because we have health insurers operating in the market. They obviously have the right to keep operating in the market, albeit the Government can change the functions of health insurance, but you are always going to have some kind of differential between people who have health insurance and those who don't," he said.
"Changing that is not as simple as it might sound. Ideally, yes, it is a good thing to aim for, but I don't know, practically, will we ever get to a single-tier system. I do think, however, it is possible to get away from the situation at the moment, which is a massive overlap of public and private systems, which is detrimental to public patients, certainly at a hospital level.
"And I think we do need to unwind that overlap between the public and private financing and delivery mechanisms. That is what is messing the whole thing up at the moment and leading to all these inequalities. We certainly do need to move away from that."
Politics is a changeable beast, and what form policies take after the tough negotiation process of establishing the government is anyone's guess. But given the structural upheaval and financial problems that have affected the Irish health system over the last decade, whoever the new government may be, the case for policies being closely linked with evidence is difficult to refute.