You are reading 1 of 2 free-access articles allowed for 30 days
When does a public bed become private?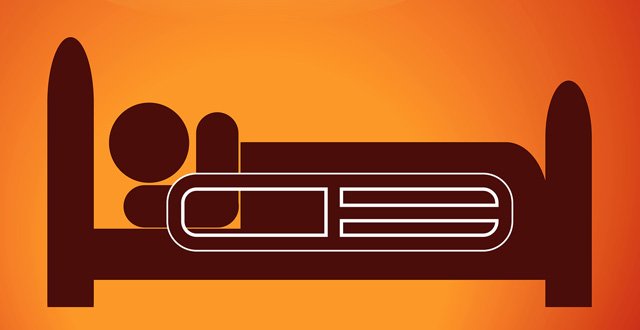 In October 2014, the HSE sent a 'legislation clarification' to public hospitals, directing them to charge private patients for the use of public beds.
According to figures supplied by the Executive to the Medical Independent (MI), this 'legislation clarification' has generated between €25-€30 million in additional revenue for public hospitals since October.
The new situation contrasts sharply with the past, when the Comptroller and Auditor General estimated in his 2010 Annual Report that 45 per cent of inpatients treated privately by their consultants were not charged for their maintenance in public hospitals because they were not occupying designated private beds.
As former Minister for Health Dr James Reilly told the Dáil last summer, "that situation represented a significant loss of income to the public hospital system and an indirect subsidy to private insurance companies, who cover most private patients".
The Government introduced legislation in 2013 to amend Section 55 of the Health Act 1970, which provides for the charging of private in-patients. Since 1 January 2014, private inpatients in public hospitals are subject to charges that range from €329 to €1,000 per day. However in October last year, the HSE felt the need to send clarification to the country's public hospitals that they should bill patients with private insurance if they use public beds.
When the changes were introduced last year, some concerns were raised. Private health insurance companies warned that it would lead to hikes in premiums. Other observers said hospitals would now be encouraged to prioritise private patients and this would lead to longer waiting lists.
Increased funds
So what has actually happened since last October?
From the HSE's perspective, it has raised much-needed money.
"As a result of the 2013 legislation, there is no differentiation between public and private beds," a HSE spokesperson tells MI.
"Public hospitals generated additional revenue of between €25 million to €30 million as a result of the legislation clarification in October 2014."
The Executive did not have exact figures on how many nights or how many public beds had been used by privately-insured patients in 2015.
It is a pretty inefficient system right now – Prof John Crown
However in terms of individual hospital finances, MI understands that the change has led to a rise in outstanding medical insurance claims in some Irish hospitals.
For example, Cork University Hospital (CUH) has witnessed a spike in insurance claims, according to minutes from the hospital's Executive Management Board meetings seen by this newspaper following a Freedom of Information request.
February minutes note that "consultants' private insurance claims remain high" at over €6 million. A CUH spokesperson explains that figure represented all outstanding medical insurance claims to be completed by consultants at the time.
"While the value of €6 million is higher than previous years, this is due mainly to the substantial increase in the volume of bills raised by the CUH Patient Accounts Department following the implementation of the provisions of the Health Amendment Act in 2014," a HSE South spokesperson tells MI.
"This extends the requirement for private patients to be charged for their hospital accommodation, regardless of the type of bed occupied, and necessitates a far higher volume of claims to be completed than heretofore.
"The timely and regular submission of medical insurance claims is the subject of constant dialogue between the individual consultants and hospital management."
The spokesperson added that new arrangements involving an outside company have helped matters.
"As a result of the increased volumes, many consultants have engaged the services of an external company, which specialises in collating the various information needed to complete the claim. This has proved beneficial in ensuring that the number of outstanding claims is kept under control."
So for public hospitals and the Executive it has raised money, but what is the view of consultants working under the new system?
Prof John Crown, Consultant Oncologist at St Vincent's University Hospital, Dublin, and Independent Senator, says he does not use public beds for his private patients so the specific detail does not impact him. However the "general issue" reveals some of the inherent inefficiencies in the current system.
"As a general principle, in an ideal world with a move towards a universal health insurance model, everybody would be the same kind of patient," he tells MI.
"Everybody would be an insured patient. Hospitals would get more income if they had more patients in their beds rather than being incentivised to keep them on waiting lists, where they are not going to cost them any money.
"These are the logical things that would happen. At the moment, I have people waiting in beds for several days for a scan, who are blocking beds that other people could be coming into. It is a pretty inefficient system right now," he says.
So after the HSE clarification in October, does the Directive still remain in place?
"This is still the case, as it is still the law of the land," says the HSE spokesperson. "The current advice/instruction that the HSE gives to hospitals is that all private patients must be charged for inpatient services, regardless of the admission type, accommodation type or accommodation setting.
"In all cases where a charge is due, in accordance with the legislation, then hospitals have a statutory obligation to raise and pursue that charge."
Health insurance rises
While the new situation has led to increased revenue for public hospitals, private insurers are more wary. There has been a knock-on effect on premiums, experts claim.
Mr Dermot Goode of totalHealthCover.ie has over two decades' experience in healthcare insurance, including time spent with VHI Healthcare and BUPA, and tells MI that the changes had a direct impact in increasing health insurance premiums last year. This year the impact is not so visible, he contends, because of a number of factors, including stronger claims management by insurers and the increase in the number of people taking out private health insurance for the first time due to the introduction of lifetime community rating and the resulting 'late entry loading'.
"However there has been some unintended consequences of the change," says Mr Goode. He says that health insurers had priced in charges for private patients using public beds, but not patients who had come through emergency departments (EDs) or who were on trolleys.
He adds that private patients are often entering EDs and being asked to sign a form by hospital staff to say they are private patients.
"There is an obvious financial incentive for hospitals and the HSE to do this," he said. He did not know exactly how widespread this practice is, but he says that it is difficult for private health insurers to budget for it and it may continue to be "an issue in the future".
Policy and practice in action
Despite the HSE instruction to public hospitals to charge all private patients who use public beds, the Department of Health says it is not Government policy.
This is because the Department makes the distinction between charging private patients for services, rather than beds specifically.
"It is not Government policy to charge people who have health insurance for a public bed," a Government spokesperson tells MI.
"Rather, the Health (Amendment) Act 2013 (which came into force on 1 January, 2014) provides for charges to all persons that have received private inpatient services in a publicly-funded hospital.
"The Government believes that the users of private services should pay for the costs of providing them."
The spokesperson adds that the charge for private care in a public hospital should cover the costs of providing the service, including NCHDs, nursing staff, medicines, blood, medical and surgical supplies, radiology, diagnostics, operating theatres, laboratories, administration and support staff.
"The legislation stipulates that the patient must opt to be a private patient before the private inpatient charges occur (if a patient is seeing a consultant privately, they are considered to be a private patient)."
The spokesperson pointed out that the change had ended a de facto subvention of the private health sector.
"Introducing these charges was considered the right thing to do by the Government. It means that private patients will pay for receiving a private service that has been heavily subsidised by the taxpayer up to now. Previously, some private patients in public beds were charged only €75 per day (the public inpatient charge).
"This initiative is not in conflict with Government policy, as everyone remains entitled to use a public hospital. However, some people wish to be treated privately, in which case they have chosen to pay both the consultant and the hospital."
The Department spokesperson maintains that the legislation will not "lead to hospitals being in a position to 'prioritise' private patients" or lead to longer waiting lists.
Meanwhile, as revealed in this issue, University Hospital Waterford is considering developing a private ward to help capture private income.