You are reading 1 of 2 free-access articles allowed for 30 days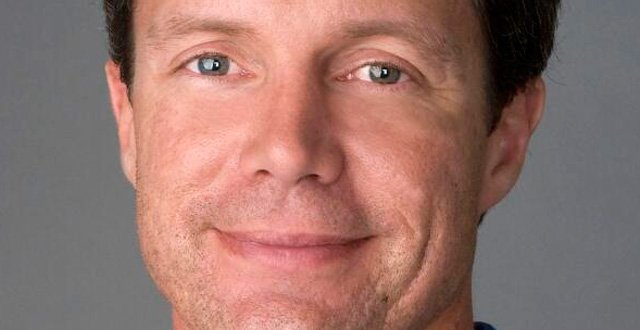 Medical responses to natural disasters and disease outbreaks often showcase medicine at its best, with application of knowledge, skill and care under exceptionally trying circumstances. However, in some instances, lack of preparedness and uneven ethical standards have disrupted this narrative.
Emergency medicine physician Dr Ian Norton, who graduated in medicine at UCD, is leading a major project within the WHO to ensure that foreign medical teams (FMTs) who seek to assist national efforts in global emergencies verifiably meet certain standards.
The Global Foreign Medical Teams Registry, which went live in recent weeks, sets minimum standards for international health workers and facilitates FMTs to outline the skills and services they provide. Dr Norton, who is spearheading this registration initiative, also co-authored a document that was a vital precedent to this development — the Classification and Minimum Standards for Foreign Medical Teams in Sudden-Onset Disasters (WHO, 2013).
'Line in the sand'
Dr Norton told the National Intern Conference at UCC on 18 April: "The Philippines had Typhoon Haiyan: 150 teams were offered, the Classification rolled for the first time three months after its publication, and it completely changed the face of how we now do business… it was just incredible."
According to Dr Norton, issues around the medical response to the Haiti earthquake in 2010 had to represent "a line in the sand". A more cohesive and quality-assured international response to such disasters was required.
"We have to allow these teams to come in with the right equipment and allow fast access to them. Those who have just watched CNN or BBC, seen something and said 'I am a doctor, I want to help' — they have to wait because they are not ready to go in."
Dr Norton, who spoke to the Medical Independent (MI) following his presentation, said the registration project at WHO centres on quality assurance of FMTs.
The system will comprise a global roster of FMTs ready to deploy for emergencies, allowing teams to outline their services and skills, facilitating better co-ordination between aid providers and recipients.
"It means we get a co-ordinated response faster," Dr Norton told MI. "The teams will arrive self-sufficient and the affected population will have assurance they are getting a team that knows what they are doing."
Dr Norton expects that, in the near future, non-registered FMTs will simply not be allowed into an affected country, "because the country itself will say, 'no, you are not on the WHO list'".
Ethical and medical standards in disaster response have not always been what they should. Over the years, some teams reaching disaster areas may have set out with the "best intentions in the world" but were not prepared or equipped for the work involved. In such instances, they exacerbated problems.
The issue of "humanitarian tourism," as Dr Norton puts it, simply needs to be addressed.
You can't ask an indigenous patient a complex question and expect an answer straight away… if you don't get it right, then you as a doctor have failed: it is not their fault, it is ours
Following the 2010 Haiti earthquake, he recounted, some teams arrived saying, "'oh, it is a disaster and we are not really prepared for this… we didn't bring any autoclave equipment, we can't sterilise our instruments, but because it is a disaster we will just rinse them in some tap water and operate again'".
This type of dangerous and unethical scenario is something which Dr Norton and colleagues are seeking to eliminate.
While the Registry is in its initial stages, Dr Norton expects there will be widespread buy-in.
"It is really exciting because everybody wants to get on board and they want to be verified by the WHO," he outlined.
The Registry will also help in identifying gaps in provision. A key aim, in the longer term, will be to increase the number of regional teams, particularly in natural-disaster-prone areas, so they can respond within their own countries and to their neighbours.
Experience
As Dr Norton had earlier told the National Intern Conference, it is important that doctors and other health professionals considering this type of work have the right level of experience.
In his case, he planned a very deliberate path in ensuring that he was equipped to work in global health. After completing his specialty training in emergency medicine in Australia, he chose to base himself in the Northern Territory, "a truly amazing part of the world".
In Darwin, there are relatively first-world facilities and yet patients may present with hookworm, rheumatic heart disease, TB, multi-drug resistant TB, the effects of kava use and "all the things you might see if you were a respondent in Africa or Asia," he told the gathering at UCC.
Conscious decision
"So I chose to go to a place like Darwin where I can practice in this kind of environment safely, because it would increase my skills to go into Asia and Africa. It was a conscious decision. I have tried to steer my path… to keep on giving me skills so that I am more effective and better at what I want to do, which is provide some sort of global health."
Working with indigenous people in Australia has also informed his approaches on doctor-patient communication.
"You can't ask an indigenous patient a complex question and expect an answer straight away," he said. "You have to pitch the question in the right way to get the response that you need and if you ask a yes/no question, you will get a yes/no answer, according to what they think you want to hear. So you have to take time, you have to understand how to just talk socially —talk about a bit of hunting or fishing or whatever else you want to start with — and really, really understand things from their side and also understand that if you don't get it right, then you, as a doctor, have failed: It is not their fault, it is ours."
Dr Norton, who has led Australian government medical team deployments in response to the Pakistan floods, Solomon Islands Dengue outbreak and Typhoon Haiyan in the Philippines, said the selection of doctors for deployments is not principally based on being a good doctor — strong clinical skills should be a given — but rather on how they may handle being in such a team, living in austere conditions amid harrowing human suffering.
Dr Norton underlined the need for wide experience and accumulating skills in areas like paediatrics and obstetrics. He recommended first going on medical missions in development settings.
He outlined to MI that if a doctor cannot undertake a procedure independently in their usual work setting, they should not be doing so as part of disaster response. Typically, doctors of more junior rank are best suited for the later rotations in a disaster response. As they build their skills and experience to become senior doctors, they will become better equipped to be on the first team in.
Another issue posing a challenge, Dr Norton told this newspaper, is that of increasing healthcare sub-specialisation. Today, many doctor and nurse specialties are "becoming quite narrow and we really need the generalist".
He continued: "We need the general surgeon — that 'old guy' who used to be able to do an abdomen, a chest, a head and a leg; they don't exist much anymore but those are the ones we need."
The chance of getting on a disaster response team is also a means of incentivising doctors to work in remote and marginalised communities in their own countries, as a means of building their skills, remarked Dr Norton. He said that assisting people as part of disaster response could be a tremendously rewarding experience.
Ebola crisis
Meanwhile, Dr Norton also spoke during his presentation on the dominant global public health crisis of the past year: That of Ebola in West Africa. As head of foreign medical teams at WHO, Dr Norton was a key player on the ground assisting with the response.
He told MI that many learning points have emerged for FMTs and WHO arising from the crisis.
"We certainly learned that clinical surge capacity in teams helped manage Ebola. It won't take it to zero but it helped in the disaster phase of the Ebola crisis. We really learned that they [FMTs] should have come earlier and we could have averted that big wave of cases faster.
"We also learned that we should value South-South teams more. What we saw were 265 Cubans, 840 African Union doctors and nurses coming in, so really good strong South-South responses, and those are things we want to encourage more of. We also learned that most of the FMTs have historically prepared for a tsunami and an earthquake and those other natural hazards. We want them now to be all-hazard, which includes outbreak. We are now working on developing their capacity in cholera, shigella, Ebola and other epidemic-prone or outbreak-prone diseases."
Dr Norton said WHO has learned internally that it needs to become more operational. "That is the intent of the Director General — she has publicly said that she wants WHO to become a more operational and emergency-focused organisation, which it wasn't up to now," he told MI.
The term 'global health emergency workforce' has already been mentioned in the context of the Registry. Dr Norton said there will be an announcement and further details on WHO plans in this regard in the coming weeks.
"It is fascinating," said Dr Norton of these developments. "I feel like I am ringside to the biggest show in public health — the face of public health response will change through this. We need it to change after Ebola, no question."