You are reading 1 of 2 free-access articles allowed for 30 days
When death comes knocking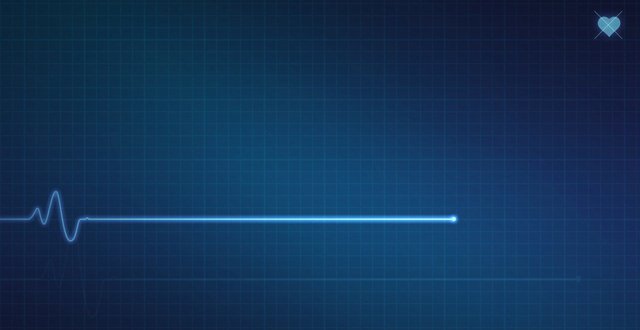 We all know that it will eventually touch our lives, yet most of us partake in a significant amount of 'death-denial' on a daily basis.
A constant preoccupation with the finality of our own (and loved ones') earthly existence may not be healthy for the mind — so we often push it out into the periphery of our consciousness.
However in some professions, the proximity of death makes it hard to ignore. Medicine is certainly one of these. Yet despite this, when we talk about death and doctors, it is most often in the context of 'delivering the bad news', ie, a doctor having to deliver news to family members of the death of their loved one, or maybe the delicate delivery of a terminal diagnosis.
Distressing realities
These are obviously challenging and distressing realities of the profession, but what of the effect on the doctor? Why the relatively slight focus on the impact patient deaths can have on medical professionals who work with them?
A 2003 BMJ study found that doctors reported moderate levels of emotional impact following the death of patients. However, if those doctors had cared for the patient for a longer time, "stronger emotional reactions" were indicated.
"I don't think we doctors are really aware how much death affects us," Dr Danielle Ofri tells the Medical Independent (MI).
Dr Ofri is a physician at Bellevue Hospital, the oldest public hospital in the US. She writes about medicine and the doctor-patient relationship for the New York Times and other publications. Her most recent book, What Doctors Feel: How Emotions Affect the Practice of Medicine (2014) has garnered glowing reviews and has helped spark a renewed debate about doctors and their emotional wellbeing.

Dr Danielle Ofri
"We see death as part of the job and generally push any uncomfortable feelings aside so that we can keep going in our work," she says.
"We worry that if we open up the floodgates to these emotions, it will be impossible to get back on track. As a result, we don't dwell on or talk much about death."
In 2011, Dr Pauline Kane from King's College London delivered a paper to a palliative care conference entitled Dying, Death and the Newly-Qualified Doctor. Dr Kane's research found that most newly-qualified doctors surveyed felt themselves to be inadequately prepared to manage dying patients. Her research pointed to more training being needed for doctors in this area.
"Every doctor will experience the death of patients for whom they provide care, yet this is rarely considered in medical school or during specialist training," Dr Kane tells MI.
"Doctors invest considerable time and energy into caring for their patients. To lose a patient, particularly when this is unexpected, can be an experience which will stay with that doctor for life.
"We lack the language and the permission to discuss how the deaths of our patients affect us. One quickly learns, as a newly-qualified doctor, that death is a medical failure.
"This awkwardness about death adds to the distress experienced, as there is no opportunity afforded to debrief.
"If doctors were given permission to recognise that patients do die and this is an expected and actually common occurrence, it would be to the benefit of both patient and doctor."
But are doctors receiving adequate training when it comes to grieving and coping with death in the job?
In terms of the American experience, Dr Ofri thinks not.
"I definitely think there should be more support for doctors to deal with death, especially during medical school and residency," she tells MI.
"These doctors are very young, often with little real-world experience and yet we throw them into these intense situations and expect them to figure it out."
Death
a poem by
William Butler Yeats
Nor dread nor hope attend
A dying animal;
A man awaits his end
Dreading and hoping all;
Many times he died,
Many times rose again.
A great man in his pride
Confronting murderous men
Casts derision upon
Supersession of breath;
He knows death to the bone
Man has created death.
Personal emotions
Reminiscing on her own early years in medicine, Dr Ofri recalls her personal emotions during a particularly grim period in modern medicine. It was a time when doctors were not talking enough about the deaths of their young patients, she feels.
"I think back to my own medical training, which was during the height of the AIDS crisis," she says.
"Death was everywhere, often in patients who were the same age as we were, and yet the issue was hardly talked about."
Historically, there is not an extensive amount of academic research into the effects of patients' death on a doctor's morale or performance. However the past 15 years has seen some important papers published. The BMJ study of US medics from over 10 years ago looked at the emotional reactions of doctors to the recent deaths of patients. The findings were revealing.
The report found that doctors are often moved by the death of patients, particularly patients they have gotten to know well. Getting to know a patient well can be one of the most rewarding aspects of a doctor's life, but sadly can mean death will hit harder. The report summed up the dilemma — "the amount of time a doctor spends taking care of a dying patient seems to be both a source of satisfaction and a source of distress".
The report also noted that younger doctors reported needing "significantly more emotional support than attending physicians".
It also found that female doctors reported more psychological symptoms related to grief. The study urged training to take into account the affects of patients' deaths, and called for senior doctors to talk more openly about the issue with junior colleagues.
Conspiracy of silence
"A conspiracy of silence toward emotions can potentially cause trainees to develop maladaptive coping patterns that lead to burnout and other forms of emotional distress," the 2003 study warned.
Dr Kane, who previously worked in palliative medicine in Blackrock Hospice and Beaumont Hospital, both in Dublin, believes that the wider medical profession in general could learn some lessons from palliative care.
"Among palliative care healthcare professionals, there is a culture where open discussion is allowed and encouraged about these difficult experiences," says Dr Kane.
'Death was everywhere, often in patients who were the same age as we were, and yet the issue was hardly talked about'
"Educating newly-qualified doctors about the unexpected distress they or their colleagues may experience at a patient's death may be a reasonable place to start."
A spokesperson for the RCSI said that its training programme does engage with the issue of coping with death.
"RCSI recognises the importance of providing training for doctors in how to deal with the deaths of patients and provides training on this and related topics throughout their medical training," a College spokesperson told MI.
"Palliative care modules cover topics including attitudes to death and dying; importance of communication regarding diagnosis of dying and bereavement; and grief and mourning."
Dealing with the death of a patient in the tragic case of medical error is also part of the RCSI's undergraduate curriculum.
"Students receive training on breaking bad news to patients and their families and paediatric end-of-life care during their clinical rotations," the spokesperson explained.
"RCSI also provides training on how to cope with an error which could lead to a death, and burnout, which makes death in the hospital more difficult to deal with."
A more recent 2012 Canadian study in the Internal Medicine Journal found that all healthcare workers can potentially experience grief when a patient dies — but one specialty faces particular challenges. "Oncologists face unique pressures because they are legally responsible for the patients' care and may be blamed when patients die," read the study.
One of the authors of the report, Dr Leeat Granek, is a critical health psychologist who studies grief, loss and cancer patients and their families. She subsequently wrote in the New York Times that the research found "grief in the medical context is considered shameful and unprofessional".
"We found that oncologists struggled to manage their feelings of grief with the detachment they felt was necessary to do their job," wrote Dr Granek.
Self-doubt
"More than half of our participants reported feelings of failure, self-doubt, sadness and powerlessness as part of their grief experience, and a third talked about feelings of guilt, loss of sleep and crying."
Dr Granek said the research indicated that when grief was not adequately addressed, it could have an impact on professional performance and personal wellbeing.
"The impact of all this unacknowledged grief was exactly what we don't want our doctors to experience: inattentiveness, impatience, irritability, emotional exhaustion and burnout," she wrote.
"To improve the quality of end-of-life care for patients and their families, we also need to improve the quality of life of their physicians, by making space for them to grieve like everyone else."
What is the cost of paying your respects?
On a practical level — should doctors go to funerals? Stated simply, it may seem like a simple proposition, however doctors understand the complexity and sensitivities often involved.
What happens if the doctor knows the patient and their family over a long period? This can often be the case with GPs in particular, or for doctors who get to know a patient very well during an extended or intense period of treatment.
MI columnist Dr Ronan Kavanagh, writing in this newspaper recently, addressed the contradictory impulses involved — whether it was better to go and show respect, or stay away and keep one's distance.
"Whereas I have had patients with whom I developed strong relationships over the years, whose funerals I might have attended had I known them in any other capacity than as their doctor, I tend not to go. Like many doctors, I tell myself I'm too busy," Dr Kavanagh wrote.
"For some of us, turning up at a funeral may also feel like returning to the scene of a crime, with the attendant fear of 'being lynched' by angry, grieving relatives. Whereas it is possible that this feeling may occasionally be justified, most of us, on some level, will feel that we have failed our patients in some way when they die. Facing up to this perceived failure can be a difficult part of doctoring in general."
There has been strong response to Dr Kavanagh's thoughts among MI readers. The reaction may speak to the fact that this is an issue that many doctors may worry about within themselves, but do not talk about openly.
'It is so meaningful for the family and also for the doctor'
Dr Ofri believes that if sometimes the pressure of a busy practice makes funeral attendance difficult, if this can be overcome, then it should.
"As a practical matter, it is often difficult for a doctor to get to a funeral," says Dr Ofri, who is also Editor-in-Chief of the Bellevue Literary Review.
"Most funerals occur during the day, with very short notice. For a doctor with a fully-booked practice, the logistics of rescheduling a dozen or so patients makes funeral attendance nearly impossible," she tells MI.
"But, on the occasion that it is possible, a doctor should make every effort to attend. It is so meaningful for the family and also for the doctor."
The American doctor recalls a recent experience she had with one of her own patients, which she found beneficial both for herself and the grieving family.
"Recently, I missed a patient's funeral," says Dr Ofri.
"But I found out about a planned memorial service the following month, to be held on a Sunday afternoon.
"I rearranged my plans so that I could attend, and I was so glad that I did. Meeting the family and friends offered me so much about my patient that I hadn't known.
"The family seemed immensely honoured to know that their loved one was important enough to his doctor to have her attend. And lastly, paying respects to my patient filled in a gap I didn't realise I'd had.
"There was an odd sense of completeness — though one tinged with sadness — at being able to be with my patient through to the end of his days."
Back in Ireland, Dr Kavanagh agrees: "Whereas our continued involvement and communication with a patient's family and loved ones after death is not expected, sometimes the smallest sparks of kindness at the darkest times are the ones that illuminate," he wrote in MI last month.
One doctor, one patient, one death — a poignant picture of anguish
A photograph of a distraught young surgeon became an online sensation in March this year.
The picture of the American doctor kneeling down in anguish outside a Californian hospital following the death of a patient was retweeted tens of thousands of times, made TV news headlines and was splashed across the pages of newspapers around the globe.
The photo, first posted on the website Reddit in March, captures something that most of us do not see — the visceral pain that doctors can sometimes feel when a patient is lost. While some complained about its voyeuristic aspect, the image provoked sympathy and an incredible outflow of respect for the profession. It quickly became known that moments after the photo was taken, the surgeon re-entered the ward and went back to duty.
"The man pictured was unable to save one of his patients," wrote the image's poster on Reddit, a person who worked alongside the young surgeon in California.
"Though this is a common occurrence in our field of work, the patients we lose are typically old, sick, or some combination of the two.
"The patient that died was 19 years old, and for him it was one of those calls we get sometimes that just hits you."
The 2003 BMJ study into US doctors' emotional reactions to the death of patients found that younger doctors most often found senior colleagues not to be "the most helpful resource in dealing with the death".
The report concluded that "senior physicians have a major role in legitimising discussions of these issues and in helping doctors in training to construct their losses in a meaningful and adaptive manner".
The image of the young surgeon inspired a strong reaction among doctors. In The Guardian, Dr Ranjana Srivastava wrote a heart-felt reflection on the death of a patient in her own hospital. The column generated a high number of comments, many from doctors themselves.
'Sometimes the death of a patient may reawaken feelings of a personal loss that you have experienced previously'
"Being a doctor is emotionally punishing but connecting with our patients as fellow human beings is what renders it not merely a job, but an incomparable vocation," wrote Dr Srivastava.
The union of doctors in the UK has official advice for medical students and trainees on how to cope with the death of a patient for the first time.
"Patients may often develop a closer bond with medical students than with other medical staff. You are able to spend longer with patients than doctors and they may confide in you more than others," says the British Medical Association (BMA).
"You may have feelings of loss and bereavement when a patient dies and the event may also evoke feelings of guilt or anger — you may feel that you, or others, could have done more to help the patient during their final illness.
"Whereas relatives of the deceased are allowed to grieve, as a medical student, you may feel you have no 'permission' to express your emotions."
In its advice for trainee doctors dealing with the death of a patient for the first time, the BMA makes the interesting point that "sometimes the death of a patient may reawaken feelings of a personal loss that you have experienced previously".
The British union recommends that medical students and young doctors should talk to friends, colleagues and family.
"Far from being an event to be 'swept under the carpet', it is important to acknowledge the death of a patient in whose care we have been involved, and also to acknowledge the feelings that are evoked within us," the BMA advise.
"This will help us to become more aware of the needs of our patients and also to recognise our own needs."
The RCSI says much of its wider training also helps students develop skills that would help them in situations where they have to cope with death.
"In terms of training on related topics, RCSI provides a range of face-to-face programmes to ensure students develop the important skills of self-care, including: life skills programmes; stress management workshops; managing yourself for examinations; managing pressure and building resilience in clinical settings; and mindfulness-based stress reduction," the College told MI.
"In addition, RCSI medical students are provided with a range of supports, including access to a range of support options, including mediation and arbitration, if they find themselves in difficult situations.
"In addition to the RCSI Student Welfare Officers and Student Academic Support Officers, RCSI provides medical students with fully-funded GP and counselling services, supported by access to psychiatric services if required."