You are reading 1 of 2 free-access articles allowed for 30 days
When being positive means saying 'no'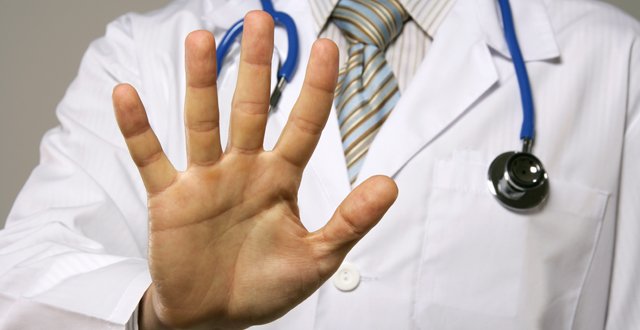 It is difficult to make sense of Government policy concerning general practice and primary care. There is a lot of talk about a shift to primary care but no resources in sight for such a shift. Lots of talk about the need for a new contract for GPs, but no such contract in sight. There are plans for extending free GP care to the under-12s, even though GPs the length and breadth of the country cannot manage the current workload and there are no new GPs to help or take over. It was evident at the recent Rural, Island and Dispensing Doctors of Ireland Annual Conference in Sligo that many rural GPs are simply focused on survival. But is there a way to survive while still honouring the moral contract that we have with our patients? Is it possible to continue to enjoy our work, retain autonomy and meaning, while providing good-quality care? We cannot stop the unreasonable demands on our time and energy, but we can change how we respond to those demands in the hope of altering the behaviour.
We can say 'no' to work that has no meaning or benefit, or that does not require the expertise of a GP, even if it does attract a fee. Filling nursing home kardexes, completing forms that do not integrate into our software system and writing 'stronger' letters of referral to secondary care are some of the things that fall into this category.
We can value all that we do. There is value in examining a diabetic foot, assessing mental state to determine suicide risk or listening to a bereaved husband or wife. We know this, but it appears that policy-makers do not. We must not let policy-makers fragment the care we provide by paying for certain tasks to the detriment of others. This is an attempt to change what we do at the most fundamental level — the consultation. We must protect our autonomy within the consultation. Incentivisation may work for certain tasks but incentivisation alone, without proper ongoing reimbursement, will fragment care and drive people from the profession.
We can remind ourselves that general practice still has a large element of vocation and that this may have been an influencing factor on our choice of career. But vocation does not mean charity. Vocation may be the motivation we need to say 'no' to work that has no value, or to demand fair pay for a highly-skilled consultation or procedure. We should not be forced to give up this vocational aspect of general practice because our basic payments are so low that we can only perform tasks that generate additional income. General practice is a business, but it can never be ONLY a business if we are expected to care for the most vulnerable in society.
We can refuse to accept transfer of patients from secondary care, unless confident to do so. We need to have the skill, resources and support from other primary care team members to accept responsibility for complex multimorbid patients who require frequent monitoring, well beyond the scope of the current acute care contract.
We can practise evidence-based medicine and insist the policy-makers make evidence-based decisions. To facilitate this, all doctors must be prepared to collaborate — academics, researchers, political activists and educationalists. We must be resourced to collect data and use that data wisely to inform policy. Resources are important, but resources for meaningless tasks are wasteful. We should not be party to waste within the health service. If we are, then we are part of the problem and not the solution.
We can be prepared to fail and tolerate failure in others. Most lessons are learned from mistakes. When it is obvious that something is not working, then we must be prepared to acknowledge this. Is it finally time to acknowledge that primary care centres and primary care teams have not been successful on many different levels, and probably never will be?
We can consider engaging with patients and requesting their help. Patients often have little knowledge of the complexities of providing care in the community with limited primary care support services. In the UK, patient participation groups have helped patients navigate the healthcare system by encouraging self-care, social care, or direct contact with other primary care team members where appropriate. Patients depend on general practice and primary care services and they can be powerful allies and advocates when fully informed about the issues affecting their care and empowered to act in favour of a high-quality health service.
We may not be able to make sense of top-down policy decisions but this should not prevent us from responding according to our principles and values.
Sometimes, saying 'no', is the only positive response.