You are reading 1 of 2 free-access articles allowed for 30 days
What if you were Minister for the day?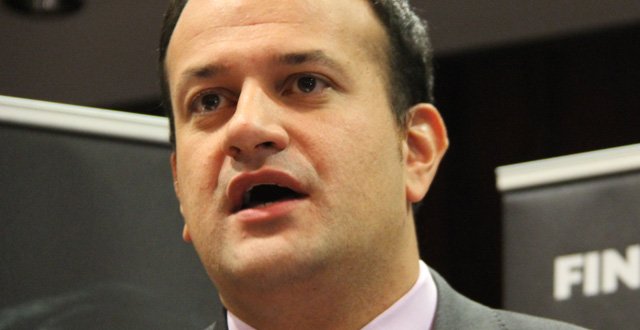 The beginning of any year is often a time for making wishes, whether it is to improve one's own health, take up a new hobby, or learn a language.
So the Medical Independent (MI) decided to approach those at the front line in medicine, to offer them the following scenario: Sometime in the near future, an improbable series of political events leave you as Minister for Health for just one day. You can impose one health measure of your choosing. What measure would you pass and why?
The responses were wide-ranging, from pet infrastructural projects to radical systematic changes to the wider health system.
"I would distribute resources according to need and not to numbers," Dublin 15 GP Dr Edel McGinnity tells MI.
Dr McGinnity, who is involved with the General Practitioners at the Deep End Group, says that this would involve introducing the principle of weighting to favour those who are worst-off in society.
Her plan would be achieved "by incorporating a deprivation weighting into funding across all health services, so that those with the highest morbidity and mortality would have the same access to care as the rest of the population".
"The current flat distribution of resources across the system, despite the varying needs, means that these patients get a much worse health service than average."
MI recently reported that the possibility of a 'deprivation payment' is currently part of the ongoing GMS talks, so Dr McGinnity might get at least part of her wish to come true.
Replying on Twitter, GP Dr Amy Morgan insisted that if she was Minister for the day, she would make the GMS talks her highest priority.
Dr Stephen McWilliams, Consultant Psychiatrist at St John of God Hospital in Dublin, would also use his brief opportunity of political power to herald sweeping structural changes to the Irish health system. "In these unique circumstances, I would insist on, and fund, full hospital services 24 hours per day, seven days per week," says Dr McWilliams. "I don't mean doctors and nurses working longer hours — both professions already provide 24/7 cover. Instead, I mean allied disciplines such as radiography, pharmacy, occupational therapy, physiotherapy, social work — even secretarial support.
"In our current era of recurrent bed crises, there are few things more pointlessly costly and inconvenient for patients than spending 70 hours in hospital over a weekend awaiting routine investigations and interventions that doctors cannot provide directly nor book until Monday morning."
Dr Pishoy Gouda's one wish as Minister would be "restoring doctors' faith in the system. Once they have hope, anything is possible". A desire that many doctors would agree with.
UK-based gastroenterologist and MI columnist Dr Anthony O'Connor chooses one very precise measure, which he argues could have a significant impact on the provision of health services in the country.
"I would couple effort and reward in the health service by introducing a tariff system by which hospitals who do the most work get rewarded," says Dr O'Connor.
"It would, overnight, shift the perception of the patient from being a burden to an invaluable source of income," he explains.
Dublin-based consultant child and adolescent psychiatrist Dr Peadar O'Grady comments: "Off-hand, I would probably propose a ban on any health dictators! However, banning the advertising of food and drugs like alcohol, and offering better information and labelling of food, would help."
Dr O'Grady, who authored the left-wing party People Before Profit's health policy, does have some wider thoughts on what a government with a left-wing Minister for Health could do in just one day. "But probably the first thing any 'left' government should do is properly fund the health service, which could be done immediately by taxing the rich and corporations," he says.
If IMO NCHD National Committee Chair Dr John Duddy was Minister for a day, and had one decision to make, it would be in the area of a key, and often controversial, national health infrastructure project. "Build the national children's hospital," says Dr Duddy. "Petty bickering has held back this project for too long so I would ensure the medical profession and society unite behind it to benefit all children in Ireland. And if, in this scenario, the laws of physics didn't apply either, I would get it built in a day as well."
Somewhat unsurprisingly, NAGP CEO Mr Chris Goodey says if he was Minister for a day he would better resource general practice. "I would reverse the last four years of draconian cuts in general practice," he says, "stop the targeted destruction and dismantling of primary care and start to rebuild the cornerstone of our health system."
IHCA President Dr Gerard Crotty says he would order a "needs-based recalculation of the health service budget, taking into account all the demographic change and unmet need that has accumulated during the crisis years, to be paid for by employer social insurance (PRSI) closer to European norms, ie, move towards a Scandinavian-type economy".
Online dreaming
MI asked people on Twitter what one thing would they do if they were Minister for Health for just one day this year.
"A busy day!ηaccountability and management.ιpolitical
interference.ηclinical staff.ηpatient voice." Jim Harty @jimharty.
"Ryanair's 'be nice to everyone' policy to enhance
patient safety." Eva Doherty, @EvaDoherty.
"Resource GPs properly. Primary care is the foundation of a decent health service."
Ronan Kavanagh, @RonanTKavanagh.
"I'd spend a 24-hour shift in one of our hospitals, akin to Undercover Boss. And learn!" Alan Howard, @AhJaysusHowaya.