You are reading 1 of 2 free-access articles allowed for 30 days
Weighing-up medicine's gender imbalances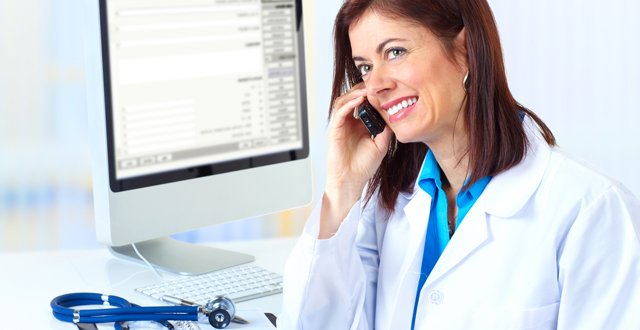 The importance of gender equality in medicine is a subject that has received increasing focus lately. Last month the RCSI published a report, which was launched by Minister for Health Simon Harris, highlighting a series of barriers to female entry into and progression in surgical careers. While more than 50 per cent of medical graduates are female, just 34 per cent of surgical trainees are women, while less than 7 per cent of consultant surgeons are women.
RCSI's Head of Equality and Diversity Dr Avril Hutch, who was part of the working group that developed the report, told the Medical Independent (MI): "We looked at how we can remedy that and we made a set of recommendations including how we can make it more attractive to undergraduate students; how we can provide [female doctors] with more information about pregnancy and support them at that stage of their lives, providing mentorship programmes and also ensuring that they have opportunities to access high quality scholarships. And all of this, then, will be tracked through an annual reporting process."
Minister for Health Simon Harris and RCSI Head of Equality and Diversity Dr Avril Hutch at the recent report launch
The report was produced by RCSI's Working Group on Gender Diversity, which reviewed literature in the area, held a national consultation and examined international best practice.
It contains a series of recommendations to increase the number of female surgeons. The report seeks to encourage female medical students considering a career in surgery through better promotion of surgical careers to schools and young women.
To do this, the RCSI will maintain and circulate names of a panel of surgeons, including female surgeons, who are willing to address medical school surgical societies to provide career advice, as well as female surgical subject-matter experts available as visiting lecturers.
The College says it also wants to build a culture supporting female surgical trainees including mentoring and improving fellowship options for women; and to consider the needs of trainees who are parents to ensure training time is flexible, as well as evaluation of trainee wellbeing during pregnancy.
It pledges to ensure all trainees, upon appointment to an RCSI training programme, receive information required to protect pregnant trainees, especially as it relates to exposure to radiation and other potential hazards, including on-call duties, shift length and working conditions (eg, prolonged standing).
Also, RCSI says it will develop recommendations and procedures regarding training contracts during and after pregnancy and will standardise back-to-work reintegration for trainees returning from a period of leave through development of procedures applying to all specialties.
Finally, the report seeks to encourage diversity through part-time surgical appointment options, specific programmes for female Fellows and research funding ring-fenced for female Fellows.
'Attractive career'
"The first thing is that we want female medical students to realise that surgery is an attractive career and for us then [to] provide as many guidelines and standard operating procedures as we can, on leave and working time and things like that," according to Dr Hutch.
"We are very conscious that our trainees are typically in their 30s by the time they get to the end of their surgical training and that's the time of life when people are buying houses and having families and things like that. So we want to accommodate them as best we can. And that's the reason why we are very keen to support fellowships so that those who will get to the top level will have the opportunity to do so through national and career opportunities as well."
The RCSI has promised to publish an annual report measuring its progress on initiatives that promote gender diversity in surgery.
Engagement with stakeholders will be important to ensure more females enter and stay in the specialty. Dr Hutch noted that Minister Harris launched the report, which she said showed political support for gender equality in surgery.
"We will be engaging with the HSE and we will be making our own recommendations and also we will have to work with them to implement the recommendations, because they are ultimately the employer of the trainees that we produce," said Dr Hutch.
"So we want to ensure that there is agreement on both sides. And the HSE are very supportive of this initiative."
Dr Hutch said the issue of gender equality does not just apply to surgery but other areas of medicine and professional careers.
"We have looked specifically at surgery for the purposes of this report. I think many high-level professional careers have this challenge with women not getting to the top. It is more a case of facilitating them and providing as many opportunities as we can for that to happen. I don't think surgery is alone in that. It is a cultural shift that is necessary in the field generally to allow top professionals get to where they can."
The IMO has also recently undertaken work in the area of gender equality. The Organisation conducted a survey on the challenges faced by women in medicine in comparison to men.
Mr Cian O'Dowd, Policy and International Affairs Officer with the IMO, told MI that the issue of gender equality was a central concern of the immediate past President Dr John Duddy.
"There is quite a significant body of academic research that is being done in this area, which indicates there are a number of problems that are experienced to a greater degree by female medical practitioners," said Mr O'Dowd.
Against this background, the Organisation decided to conduct a survey of male and female members to see if there was a distinction in the way both genders viewed certain issues, or the manner in which they experienced particular problems.
The IMO received 519 responses (316 females; 203 males) to the survey. The questions fell in three categories – the experiences of bullying, harassment or sexual harassment; the effect of gender on specialty choice; and the impact of family or personal commitments to practitioners.
Bullying
"When we looked at bullying, you can see, it wouldn't have been a particular surprise to anybody that in general female practitioners have experienced bullying/harassment more than males; that is quite a consistent trend, not just in medicine but across all areas of the workforce," said Mr O'Dowd.
"If you look at the literature, there are a couple of reasons why that might be the case. There is obviously a higher degree of prevalence of those experiences, but another is that female practitioners are probably more likely to identify individual instances of behaviour as bullying, more so than their male counterparts. Probably the more striking statistics that came out of [the research] was that about 28 per cent of the female NCHDs that we surveyed reported experiencing gender-based bullying in the last few years. And that contrasted with about 6 per cent of male NCHDs."
The research shows some clear gender distinctions when it comes to deciding on what area of medicine to specialise in.
According to the results, 88 per cent of female doctors and 79 per cent of male doctors believe that gender is a factor in a doctor's choice of specialty. While a personal interest in a specialty was the most frequently cited consideration for both male and female NCHDs (59 per cent to 56 per cent respectively), female NCHDs were far more likely to mention work-life balance and job flexibility (33 per cent) as a relevant consideration than their male counterparts (19 per cent).
What came across in some responses was that female doctors often felt they had to opt out of specialties that did not allow enough time to raise a family or where they felt their career goals and personal family commitments would not be compatible. "And the specialty that was most frequently cited was surgery," said Mr O'Dowd. "A lot of our respondents said that their view of surgery was one that had very long working hours, that had very intensive training, and as such it might be difficult to balance personal and family commitments with the workload in surgery."
Also, the survey found nearly half (46 per cent) of female medical practitioners have delayed having children for reasons related to their careers in medicine, compared to just 19 per cent of male medical practitioners.
Moreover, 82 per cent of female respondents said they had "been concerned" about the impact that having children may have on their career in comparison to 39 per cent of their male counterparts. A similar amount (83 per cent) also said they find it difficult to balance their medical workload with their family commitments as opposed to 73 per cent of male doctors.
Employer
The IMO is due to publish a position paper on the subject of gender equality in medicine later this year. Mr O'Dowd said it is the duty of the employer – principally the HSE – to address many of the issues raised in the survey.
"The HSE, as the employer of the majority of doctors in Ireland, is best placed to address some of the issues that we have raised," he said.
"It largely splits into two groups. On the one hand, bullying, harassment and sexual harassment requires strong management by the HSE in addressing any cultural issues that may lead to those behaviours being more prevalent. But at the same time, when it comes to specialty choice… to take up roles in surgery or maybe emergency medicine, there are specialties where there are quite a low number of female consultants at the moment."
He said addressing this issue may require changes with regard to supports for any doctor trying to balance their family commitments with their work as well as more flexible training and greater options with regard to leave for family or personal commitments.