You are reading 1 of 2 free-access articles allowed for 30 days
Visionary Irish efforts in fighting blindness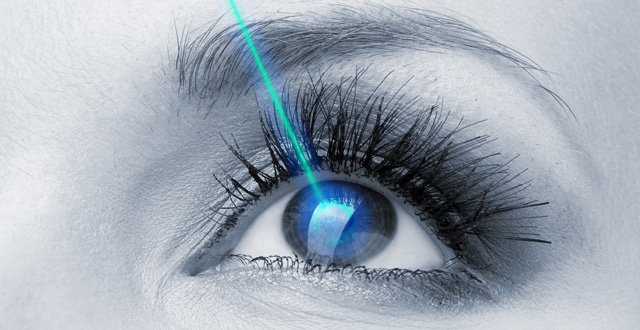 Patients suffering with the blinding disease limbal stem cell deficiency will soon have the option of a transplant in Ireland. Prof Conor Murphy and his team at the Royal Victoria Eye and Ear Hospital (RVEEH), Dublin, are preparing for the first transplantation in Ireland of limbal stem cells aimed at restoring vision in patients with damaged or diseased cornea.
A few countries have developed methods to culture and transplant adult human limbal stem cells onto the eye, restoring the vision in 70 per cent of patients, but so far this treatment has not been available here.
A few countries have developed methods to culture and transplant adult human limbal stem cells onto the eye, restoring the vision in 70 per cent of patients, but so far this treatment has not been available here
"Limbal stem cell failure of the cornea leads to loss of vision for patients due to an unhealthy cornea surface and this requires transplantation to correct it. It's not that novel internationally but it's something we have been working on setting up in Ireland and we hope to do the transplant in the first patient later this year," Prof Murphy, Professor and Head of the Department of Ophthalmology at the RCSI, told the Medical Independent (MI).
Prof Murphy and his RVEEH colleague, Mr William Power, Consultant Ophthalmic Surgeon and President of the Irish College of Ophthalmologists, in collaboration with scientists at the National Institute for Cellular Biotechnology (NICB) and the Irish Blood Transfusion Service (IBTS), have been working on this project for a number of years and have developed ex-vivo expansion of limbal stem cells, the stem cells of the corneal epithelium.

Prof Conor C Murphy
"In a laboratory, you can grow a sheet of corneal epithelium cells and transplant them on to the cornea of a patient who has no epithelium to restore the epithelium," Prof Murphy explained. The epithelium, or front layer of the cornea, is regenerated by specialised cells located on the surface of the eye but in some diseases, or after injury to the eye, these stem cells cannot perform this function, leading to blindness.
"Following work that we and others have done, it is now possible to regenerate these cells, from donor cells from another individual, and transplant them onto the eye, where they will repair the damaged eye surface and restore vision," said Prof Murphy.
The Health Products Regulatory Authority (HPRA) granted approval at the end of February and Prof Murphy and Mr Power will carry out the transplantation within months at the RVEEH. The transplant will be the culmination of work on the project, which began about five years ago, Dr Finbarr O'Sullivan at the NICB, based at Dublin City University (DCU), told MI.
"We got a technique of culturing running and were able to get the epithelium stem cell sheets growing but the big challenge was going from a research lab to the clinic. Then the IBTS, which includes the eye bank, came on board with its team (under medical and scientific director Dr William Murphy and Chief Medical Scientist Dr Sandra Shaw) and they moved on to the next step, which was to apply to the HPRA for a licence. When you're doing research, it's very exciting for us to see the progression straight through on a piece of work like that," Dr O'Sullivan said.
VISICORT
Another project under Prof Murphy's leadership is the VISICORT study, a European ophthalmology venture investigating corneal transplant survival and rejection.
Immunological rejection remains the major cause of corneal graft failure, with rates of up to 60 per cent at five years in high-risk situations, such as in patients with prior graft failure or herpes keratitis.
The study, involving 12 partners from across the EU with expertise in corneal transplantation, cell therapy, immunology and a range of other areas, will complete the first ever systematic immune profiling of human corneal transplant recipients.
Sjögren's syndrome affects 0.3-0.5 per cent of people in the developed world and is most common between the ages of 40 and 60 years
"It's the only study of its kind and probably the most comprehensive study of its kind," Prof Murphy told MI. The project, which is expected to be completed by 2019, is being co-ordinated by Prof Matt Griffin, Professor of Transplant Biology at NUI Galway.
Clinical data and bio-specimens from over 700 corneal transplant recipients at five transplant centres in Europe, including the RVEEH and RCSI, will be collated and distributed to laboratories for profiling and bioinformatics analyses.
Recruitment of patients for the study started a year ago and is progressing very well, Prof Murphy confirmed. "In the cross-sectional study, 217 of a target 420 patients have been recruited and in the prospective study, 240 of a target 300 have been recruited in less than a year," he told MI.
"The cross-sectional study will be able to define what happens in the journey to rejection and in the prospective study, we will be able to see those changes that slowly develop around the time of the rejection.
"In the third study, every patient undergoing a cornea transplant in the five centres will have blood and serum samples taken and they'll be put in a biobank in Rosslare and can be used for future research. In that group, we could have one or two thousand patients over the five-year period."
Sjögren's syndrome
A team led by Prof Murphy is also focusing on treatments for the autoimmune disorder Sjögren's syndrome (SS), which destroys the specialised secretory glands that produce saliva and tears, causing dry eyes and dry mouth. Complications can range from fatigue to the development of pulmonary fibrosis, interstitial lung disease and, in some cases, non-Hodgkin's lymphoma.
There is no cure for SS and its cause is unknown, although genetic and environmental factors are thought to play a role.
SS affects 0.3-0.5 per cent of people in the developed world and is most common between the ages of 40 and 60 years. Women are nine times more likely than men to develop it.
Current treatments for the disease aim to alleviate symptoms by treating dry eye with artificial tears and using anti-inflammatories. These treatments, however, show little long-term progress due to problems with maintaining therapeutic concentrations of the agents at the ocular surface and due to side-effects.
"We have shown that non-coding microRNA species that regulate inflammation are altered in SS patients, potentially contributing to disease development and pathogenesis. The aim of this project is to use a multidisciplinary approach to develop an innovative drug delivery system that will deliver novel microRNA-based therapeutics to sites of local and systemic inflammation to ameliorate the symptoms," Prof Murphy explained.
The study will enhance the existing database at RVEEH for patients with SS, enabling the expansion of the database into other centres in Ireland.
Macular degeneration
Macular degeneration (MD) is a major field of research for Mr Mark Cahill, Consultant Ophthalmic Surgeon at the RVEEH and the Beacon Hospital, Dublin, along with Dr Matthew Campbell and Dr Sarah Doyle at Trinity College Dublin (TCD).
"At the moment, we're looking at new treatments for wet MD. Up to this point, most treatments have been trying to block a chemical in the eye called VEGF. The anti-VEGF treatment has been very successful but it doesn't answer all the questions and doesn't work for everyone. So we think this is another way that we can help prevent vision loss," Mr Cahill told MI.
"We're trying to develop new treatments that will target the inflammation and immune system that are part of MD. This is a project that has been going on for the last five years. What we've done is look at the genetics of MD initially and show that we have similar genetic mutations in Irish patients that you get with other patients worldwide and we're starting to develop an animal model that will target the inflammatory system in the treatment of MD and develop that into a new treatment. In the next 12 to 18 months, we hope to have a human study looking at treatment of inflammation as part of the treatment of wet MD.
"We know that in the animal model, the anti-inflammatory treatment works and now we're analysing patients with wet MD to determine their levels of inflammation so we can target specific patients for this treatment, which will be an injection in the eye."

Mr Mark Cahill

Retinitis pigmentosa
Retinitis pigmentosa (RP) – a group of chronic, hereditary eye diseases characterised by impaired night vision, progressing to later loss of day vision, due to gradual degeneration of the retina – is the focus of internationally recognised Irish research led by Dr Paul Kenna, Clinical Ophthalmologist, RVEEH, and Senior Clinical Research Fellow, Ocular Genetics Unit at TCD. Over the last 20 years Dr Kenna and his team have worked on better understanding RP, with breakthroughs including identifying the first gene, called Rhodopsin, to be implicated as causative in any form of autosomal dominantly inherited RP, while also developing potentially new treatments for certain forms of the disease.
In recent years, Prof Jane Farrar at the Ocular Genetics Unit at Trinity College Dublin, Dr Kenna and their colleagues have focused on the delivery of potentially therapeutic gene constructs to the degenerating retina in murine models of inherited retinopathies and in the analysis of the effects on retinal function. Together with Dr Farrar and Prof Peter Humphries, Dr Kenna holds a number of patents on strategies designed to overcome genetic variability in autosomal dominant diseases and is a founder of Genable Technologies, a TCD campus company established to exploit these patents.
Genable Technologies was recently acquired by Spark Therapeuctics, a Philadelphia-based biotechnology company which has developed the first approved gene therapy for any inherited retinal degeneration. Spark will continue development of Genable's gene therapy for autosomal dominant RP due to mutations in the Rhodopsin gene, with the aim of bringing it to human clinical trial.
In conjunction with colleagues at RVEEH, and elsewhere in Ireland, including at the Mater Hospital Dublin and in Belfast, Prof Farrar and Dr Kenna's team are now working on identifying Irish families with a variety of inherited forms of retinal degenerations. RP is relatively common in Ireland.
Fighting Blindness Ireland strongly supports this Target 5000 research project, which aims to provide genetic testing for the estimated 5,000 people in Ireland who have a genetic retinal condition.
*This article was amended online on 21 March to emphasise that Dr Paul Kenna is the lead on the discussed RP research, which Mr Mark Cahill is not involved with.