You are reading 1 of 2 free-access articles allowed for 30 days
Video killed the personal consultation?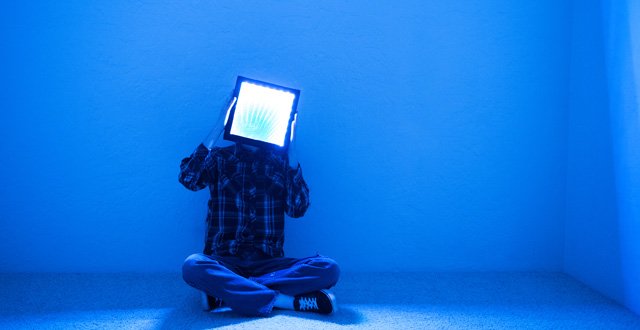 The future looks bright for telemedicine.
At the beginning of the year, Forbes magazine announced it would be "the biggest trend in digital health in 2015".
Recognising its growing importance in contemporary healthcare, the AGM of the American Medical Association (AMA) adopted a policy on telemedicine following a review last summer.
"We believe that a patient-physician relationship must be established to ensure proper diagnoses and appropriate follow-up care," said AMA President Dr Robert M Wah.
"This new policy establishes a foundation for physicians to utilise telemedicine to help maintain an ongoing relationship with their patients, and as a means to enhance follow-up care, better co-ordinate care and manage chronic conditions."
According to The Seattle Times, the American telemedicine market could grow from approximately $1 billion (€0.93 billion) to $6 billion (€5.64 billion) by 2020.
As goes the US, often goes the rest of the world. But in truth, telemedicine is hardly novel in Ireland and elsewhere. In sections of the Irish system, such as stroke care, it is already deployed.
Telemedicine (sometimes called 'telehealthcare') is a way of providing interactive healthcare between doctor and patient by modern technology, often utilising programmes that have become part of our everyday lives, such as Skype.
Its positives are obvious — an opportunity to reach patients who are immobile, living in isolated geographical areas and those who do not need to meet their doctor in person. It also has potential to save money.
A barrier?
However alongside the almost evangelical excitement there is among its supporters, cautionary voices have also been raised. This is particularly the case when it comes to the arena of personal consultations between doctors and patients, especially with GPs. It is here that some believe the screen has the potential to be a barrier rather than a facilitator.
Last month, a New Zealand Medical Council statement "cautioned patients about some of the potential pitfalls of telemedicine and at the same time highlighted the need for doctors practising telemedicine to be aware of Council's expectations when using technology to diagnose and treat patients".
'The concept of telemedicine is a fantastic one that potentially offers benefits to both patients and doctors alike," said Council Chairman Mr Andrew Connolly.
"But it is important that both patients and doctors are aware of the pitfalls of undertaking consultations on the Internet — for example, a diagnosis made purely online, without a physical examination, has the very real potential to be wrong."
Recent concerns were also raised in this country. Again, the worries arise from the importance of personal consultation — the age-old direct relationship between doctor and patient.
The IMO released a very strong statement calling on the Government to stop insurance companies offering customers doctor consultations via smartphones and online.
"The Government needs to step in immediately to prevent these practices happening," said Dr Ray Walley, Chairman of the GP Committee of the IMO.
"These are not medical consultations in any real meaning of the word.
"There are serious risks of misdiagnosis or prescription errors because there is no proper consultation between patient and doctor and there is no personalised continuity of care or opportunity for a doctor to understand the personal and family medical history of the individual in question."
Last month, a New Zealand Medical Council statement "cautioned patients about some of the potential pitfalls of telemedicine
Just 24 hours later, the ICGP released another cautionary statement. "Telemedicine can have benefits for patients with a known relationship with their GP and many GPs consult for follow-up or triage with their own patients by phone or text at present," Dr Darach O'Ciardha, Chair of Communications at the ICGP, said.
"However, telemedicine can be dangerous for the patient who has not been evaluated and examined in a face-to-face manner and patients should be aware of this risk. Entering into a consultation about an unknown medical condition without meeting a doctor face-to-face can be potentially dangerous and harmful and we would urge patients to avoid it."
The Medical Council's Guide to Professional Conduct and Ethics for Registered Medical Practitioners contains guidance for doctors on the practice of telemedicine in Sections 62.1, 62.2, and 62.3 (see panel).
However, a Medical Council spokesperson tells this newspaper that this guidance is currently under review, with an update expected to be finalised towards the end of the year.
"You should also note that the Guide is currently being updated following consultation with doctors, members of the public and partner organisations," a Medical Council spokesperson tells the Medical Independent (MI).
"Telemedicine is an area being looked at as part of the work, and there will be a consultation on the draft updated Guide later in the year before it is finalised."
However, according to the author of the Department of Health's national eHealth Strategy (published in late 2013), telemedicine is here to stay. It is already part of many doctors' present, and it will constitute much of their working future.
Mr Joe Dalton is a digital healthcare, R&D and innovation specialist and author of the national eHealth Strategy. This week, the HSE announced the commencement of its implementation of the national eHealth Strategy with particular focus on the first element, the Individual Health Identifier.
"The Ireland eHealth Strategy has identified telehealth/telemedicine as one of the four key areas where technology can bring huge benefits in terms of patient wellbeing, enhanced patient experiences, better patient engagement and population coverage," Mr Dalton tells MI.
"This is set in the context of improved operational efficiencies, cost reductions, increased safety, etc, for overall delivery of health services.
"Telehealthcare is very community- and patient-focused and involves the patients being proactive in their own healthcare. It includes technology devices to allow patients to take their own readings in the home setting, blood pressure, glucose etc, and also involves using technology to bring enhanced education to the patient around how to manage their general health.
"So for instance, for a diabetic patient, purposefully-created content, such as videos, surveys etc, would be made available to them."
Reflecting on the concerns recently expressed by the IMO and ICGP, Mr Dalton feels that these will be addressed in time.
"The benefits of telehealth and telemedicine have been well documented, such as lower mortality rates, increased quality of life, lower hospital admissions and readmissions," he says.
How should doctors use telemedicine?
The Medical Council's Guide to Professional Conduct and Ethics for Registered Medical Practitioners contains specific guidance for doctors on the practice of telemedicine.
But this newspaper has learned that this guidance is currently under review, with changes expected to be finalised by the end of this year.
But for now, these are the three sub-sections that provide the official guidance for doctors using telemedicine in Ireland.
Section 62.1 states: "The practice of medicine through web-based telemedicine sites or other telecommunications methods requires clear adherence to principles of confidentiality and data protection. If you practice by such means, you must have strong security measures in place to protect the privacy of patient information. A web-based telemedicine site must make their information policies clear to users. If you provide telemedicine or other telecommunication services to patients within the State, you must be registered with the Medical Council."
Section 62.2 states: "You must ensure that the transfer of any personal patient information to other jurisdictions complies with data protection principles."
And Section 62.3 states: "To help patients to understand telemedicine, you should explain to them that there may be aspects of telemedicine that are different to traditional medical practice, for example a consultation involving physical examination."
Drawbacks
So if the benefits are as crystal clear as Mr Dalton suggests, then why is its use not universal in Ireland and elsewhere? Why have video and technology not triumphed over more established practices?
"So if this is all the case, why has it not gone mainstream as of yet? I believe telehealthcare is typical of any innovation in its life cycle," says Mr Dalton.
"Right now, telehealthcare service — by which I mean end-to-end services — are largely not available. That is to say, you can get 'bits' of the service, technology devices, for example. But the full 'service' from the device, such as blood pressure monitoring, all the way up to a full monitoring station, doesn't exist. And where it does exist, it is at a price point that is too expensive for it to be commercially feasible.
"Another drawback is the lack of incentives, such as reimbursement models from the payers, for example private insurance companies. So if you implement a telehealth 'service', the insurers won't recognise it and reimburse accordingly, so why bother?"
But speaking frankly, Mr Dalton also says there have been cases of reluctance among some doctors to get on board with technological development. But this reluctance is dissipating, he feels.
"There is also an element of inertia among doctors. But to be honest, that is largely disappearing and GPs in particular are very open to these developments," says Mr Dalton.
"Telehealth, I believe, is a typical example of innovation waiting for a disruption to happen, like a provider comes along and offers a 'service' at a fraction of the current price point.
"They will be happy to make a tiny margin, but ultimately could dominate the market."
With a fast-moving technological landscape like this one, authorities are often playing catch-up.
A spokesperson for the Department of Health tells MI that the use of telemedicine in Ireland is general.
"Telemedicine is in general use across the health system and it is supported where appropriate," says the spokesperson.
"Any service, regardless of how it is delivered, must be safe and patient-centred and conform with all appropriate regulation. Any communications must be secure and ensure the privacy and confidentiality of patient data is of a high level."
Despite the Department talking of 'general' use across the health sector, Mr Dalton believes telehealthcare has far from reached its potential here. "The Irish health service is not really using telehealthcare at all," he says.
"There have been various pilots and trials but this is the extent to which they have progressed, mainly due to the reasons I have said.
"There have been some successes, for example the St James's Haemophilia Factor Traceability Project pioneered by Dr Barry White. However, this is more of a traceability project than telehealthcare.
"A successful pilot was also led by Dr Robert Kelly in the Beacon Hospital also in the area of atrial fibrillation. However, Ireland badly needs to move out of 'pilots and trials mode' and into full deployments."
Mr Dalton is of the opinion that it is up to the big agencies in the health sector to drive development of telehealth. He also urges these agencies to see it as infrastructural change, not a narrow technological development — more like a motorway than an app.
"The main payers (HSE/Department of Health and private insurers) need to step up and lead these efforts, particularly the HSE and the Department, who have the most to gain from a successful national rollout," he says.
"The time is right to invest in eHealth in Ireland. It should be viewed as an infrastructural investment for the country, not a technology program per se, in the same way as the motorways system or the national broadband roll-outs have been."
The major concern raised by GP Dr Ray Walley is the loss of the 'personal consultation' between GP and patient. "You cannot replicate the experience of a personal one-to-one consultation between a patient and their GP over a phone line or through a video on a smartphone," said Dr Walley in the IMO's statement.
"GPs work best where there is personalised continuity of care between the GP and the patient and where the GP has the opportunity to meet with and engage personally with the patient in order to fully understand how the patient feels and to examine the patient physically, if necessary.
"As a practicing GP, I can testify to the countless situations where it would have been impossible for me to diagnose the real medical issues troubling a patient if the consultation had taken place by phone or video."
The time is right to invest in eHealth in Ireland. It should be viewed as an infrastructural investment for the country, in the same way as the motorways system
In the ICGP's press release Dr O'Ciardha echoed some of the concerns raised by Dr Walley, especially in the case of direct consultation between the GP and the patient.
"GPs would add that telemedicine misses the point of general practice, in that, consulting face-to-face with a registered medical professional has its own inherent safeguards," Dr O'Ciardha outlined.
"In terms of planning the optimal management of an illness or condition in conjunction with our patients, allowing for early recognition and management of early stage disease, ensuring appropriate preventive medicine is applied and person-centred care for acute issues instigated.
"With an increasingly ageing population with increasingly complex medical problems, GPs are ideally placed to manage issues such as multimorbidity and polypharmacy.
"A strange doctor with a GP qualification is not functioning in the capacity of a general practitioner. Promoting this style of consulting is to promote the commoditisation and fragmentation of the most functional and effective arm of our health service."
Criticism by the IMO of the use of telemedicine by private health insurers was rejected by Aviva earlier this month.
The private insurer says its service (Babylon Health GP Service) gives full clinical consultations using the latest digital technology with experienced, qualified, IMC-registered and fully-insured GPs.
"We believe this new GP service supports access to primary care and encourages early intervention by giving our customers a new, convenient way to look after their health," said Mr James Parker, CEO of Aviva Health, in a statement.
"Babylon Health GP Service is not a replacement for a GP surgery visit. However, the service increases the opportunity for our customers to access professional medical advice which is fully covered on their health insurance plan.''
The IMO was asked by MI whether it would request GP members not to take part in telemedicine or whether the union wanted new guidelines or legislation on the issue, but there was no reply from the IMO by the time of going to print.
Telemedicine usage by GPs could well figure among the GP motions at the upcoming IMO AGM next month in Kilkenny.
The UK view — doctors and patients in the digital age
The growing use of telemedicine takes place in a wider context, where both doctors and patients increasingly communicate by screens in their own lives, whether it's by Skype, Viber or smartphones.
An expert in medicine and social media, GP and Clinical Lecturer in Cardiff University Dr Anne Marie Cunningham, told MI recently that the potential for positive results outweigh the pitfalls.
Regarding the role social media can play in the doctor-patient relationship, Dr Cunningham is positive about the opportunity it presents.
"This has been constructed as an issue and a worry and a problem," she said.
"But in the future, we might be seeing it as an opportunity and a potential, rather than something that is a negative. We are not quite at that stage yet. But there are some baby-steps being taken."
Also in the UK, the BMA tells MI it "believes that telehealth and telemedicine has the potential to improve patient care and there are parts of the country where it operates successfully.
"For example, in England it is implemented and led locally on a case-by-case basis, with GP surgeries or hospitals offering in some cases Skype consultations or remote monitoring. In Scotland, Health Boards are supported by the Scottish Centre for Telehealth and Telecare with guidance and standards."
But while the BMA spokesperson mentions the positive examples, they also tell MI that any new usage of telemedicine has to be properly evaluated.
"However, it is important that every proposed example of telemedicine or telehealth is properly evaluated, evidence-based and regulated to ensure that it is clinically appropriate and safe for patients," explains the spokesperson.
"This currently happens through the NHS. Any new service needs to be adequately resourced, including training and staff support, especially given the huge workload and financial pressures currently facing the health service throughout the UK."