You are reading 1 of 2 free-access articles allowed for 30 days
Varadkar urges 'sustained' investment in healthcare IT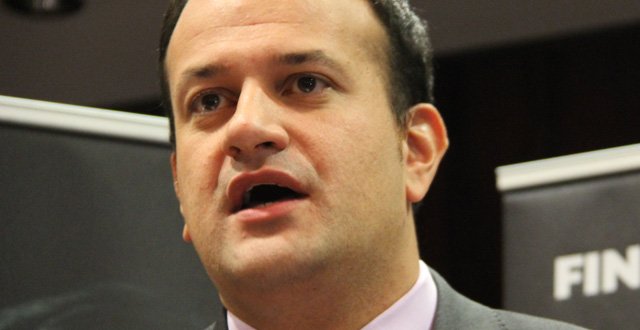 The Minister was attending an eHealth Showcase organised by the HSE's eHealth Ireland.
Established one year ago, eHealth Ireland aims to improve healthcare delivery through technology-enabled solutions.
Mr Richard Corbridge, HSE Chief Information Officer, introduced a number of technology-enabled solutions as part of the Showcase, including 'Temple Street Children's University Hospital – Electronic Health Record Portal'; the National Epilepsy Electronic Patient Record; and 'Our Lady's Children's Hospital, Crumlin – ePharmacy solution set, including hospital-based ePrescribing'.
Minister Varadkar said the health service "fell behind" on information technology during the recession. "The economic recovery gives us the opportunity to catch up. As Minister, I have increased the ICT budget by 40 per cent to €55 million. I want this to be sustained and increased further over the next few years. In particular, I want the new National Children's Hospital to be born digital."
He continued: "I want ambulance paramedics to be able to access patient records electronically from the moment they get to the patient or even before. I want every GP enabled to refer patients to specialists online and I want every radiology and laboratory system able to talk to each other, so that test results can be accessed easily and do not have to be repeated unnecessarily. We have plans to do all of this in the years ahead but we can only afford to do so if we keep the recovery going and the economy strong."
Mr Corbridge said that mainly due to lack of funding in recent years, the Irish health system has been late in introducing technology to make healthcare safer and more efficient.
"We are now advancing at a new pace with a number of important projects, some of which we highlighted today. These projects will be able to deliver on the benefits promised due to the joint involvement and ownership of healthcare professionals and information technology specialists."
Some of the initiatives described related to the National LightHouse Projects. These three new initiatives have a specific focus on building understanding of the benefits of an Electronic Health Record.
The projects will cover three clinical areas: epilepsy, haemophilia and bipolar disorder.
Key elements of the Epilepsy LightHouse Project, for example, include genomic sequencing of an individual patient and a facility to allow the patient to report to their treating clinician, via a patient mobile portal, information on seizures, quality of life, and medicine compliance.
Clinicians can also use aggregate data to analyse and gather insights for the wider patient community to inform future care and population health. An indivdiual Health Identifier will be included to enable the patient's clinical and relevant data to be integrated with other healthcare systems with the patient's consent. This allows greater efficiency and reduces the chance for error as the patient moves through the healthcare system.