You are reading 1 of 2 free-access articles allowed for 30 days
Varadkar provides more questions than answers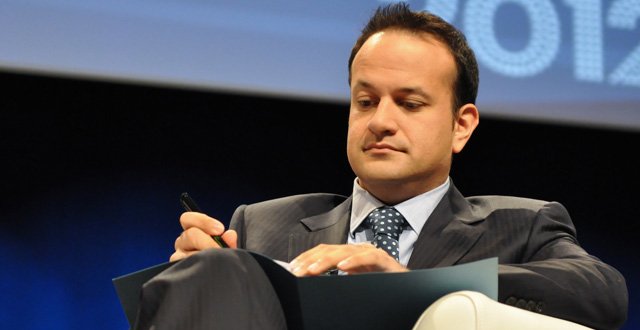 After all, a man who worked long hours as a doctor in Ireland's dysfunctional public health service, whose father was a GP, mother a nurse, his two sisters, a midwife and UK-based neurologist, his partner a doctor, and who served a largely ineffectual term as Minister for Health, would surely want to be the historic catalyst to a profound reform programme that provides the Irish public with a health service that prolongs lives, rather than dramatically cuts them short, due to lack of access to timely care.
Wouldn't he?
In his bid to become Fine Gael leader, Varadkar also provided reason to believe, declaring during a debate with rival Simon Coveney that he had "unfinished business" in Health. It was subsequently reported in the Irish Independent that Varadkar had told the then Taoiseach Enda Kenny he did not wish to retain the Health portfolio in 2016, but comments from Varadkar reported in the same newspaper suggested that it was all part of the grand plan: "… I guess it would be fair to say that I had a particular view [of] what would be required to be done in Health. And I still have very strong views on it."
Before the Fine Gael leadership contest got underway, it was reported that Varadkar wanted the Department of An Taoiseach to have more influence over Health, as well as Justice. The need for greater involvement of the Taoiseach's Department in Health has been emphasised on numerous occasions by supporters of health reform. Most recently, it is a tenet of the report from the Oireachtas Committee on the Future of Healthcare.
However, those awaiting a statement of intent from Varadkar in the Dáil upon his nomination as Taoiseach were left disappointed. Granted, in his announcement of Cabinet Ministers, the new Taoiseach did make mention of the Future of Healthcare Committee's report, but his remarks offered little insight or confirmation of his commitment to reforming the sector. His reappointment of Simon Harris as Minister for Health also prompted further cause for analysis.
Few would welcome yet another new incumbent in Hawkins House (comes with full salary over an initial one-year honeymoon period), but the two men reportedly do not get on. Furthermore, earlier this year, a leaked Fine Gael parliamentary party WhatsApp group discussion appeared to indicate that Harris also 'wanted out' of Health.
Therefore, whether Harris's reappointment to the portfolio is a good or bad thing, or a signal that Varadkar and his Department will or won't be hands-on in Health, is difficult to gauge.
This all comes at a crucial time as the Dáil prepares to debate the Future of Healthcare Committee's report, before drawing down the shutters and officially declaring 'silly season'.
The timing of the report's publication is now looking quite disadvantageous, as questions mount on health funding, particularly in respect of transitioning away from hospital-based care, and how this can marry with Varadkar's promise of tax cuts.
But if Varadkar lets things drag without evidence of intent on Health, his much-debated, disputed, critiqued and at times plain mysterious political ideologies and motivations will become crystal clear.