You are reading 1 of 2 free-access articles allowed for 30 days
Varadkar: a man with a plan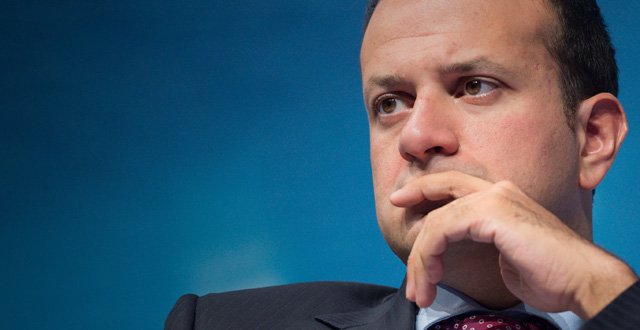 It is often said that one needs two Ministers for Health — one to firefight the myriad of high-profile cases that hit the headlines, another to focus on public health and health system reform. This is because the time and effort of the Minister and senior managers are largely diverted into battling the perennial controversies that present in health.
In effect, the urgent usually always ends up trumping the important, meaning they have neither the time, energy or capacity to drive the shift from sickness services to a health system, to address the underlying causes of the persistent issues that gain constant public and political attention.
The real challenge therefore is to manage the day-to-day problems, to drive sustained improvement and keep one's eye on the bigger picture of achieving better access and good-quality health and social care.
The first week in November was another week where the health system was mired in a firestorm of controversies. An emergency medicine consultant in Tallaght Hospital went public when a 91-year-old man was left to "fester" on a trolley for 29 hours.
Later that week, another woman over 90 years of age was left for 29 hours on a trolley in Beaumont Hospital. Meanwhile, news broke of the tragic death of Dualtagh Donnelly, who bled to death while waiting 40 minutes for an ambulance to arrive to his family home in Dundalk.
While these stories occupied the media headlines, Minister for Health Leo Varadkar addressed the Institute of Chartered Accountants, giving the most wide-ranging speech of his reign. Strange audience to choose for such content. In this speech, he outlined his task of addressing "the immediate issues facing us but also to create some space for reasoned appraisal of the strengths and weaknesses of our health service".
He sounds like a man who is facing up to the real-world difficulties of introducing positive change in health, but also with his eye on the elusive long-term goal of real health system reform
The Minister detailed some of his achievements in his 15-month tenure — free GP care for under sixes and over 70-year-olds; "the first tentative but concrete steps made on moving chronic disease management into a primary care setting through the asthma and diabetes cycles of care"; 100,000 more discretionary medical cards; securing funding so that four major capital projects will start being built next year — the children's hospital, the new National Rehabilitation Hospital, and the new maternity and forensic mental health campuses.
He addressed "important immediate priorities and issues calling for attention"; in other words, the trolley crisis in emergency departments and excessively long waits for planned hospital treatment for public patients. He outlined measures put in place, acknowledging they had not solved them, yet also stating the importance of not losing "sight of the need to develop and drive forward a programme of wide-ranging reform". He stated: "The vision which best meets the needs of patients in a practical and affordable manner is that of universal healthcare… it is surely the greatest goal we have yet to achieve in our efforts to build a just society."
In his speech, four foundation stones of reform were specified:
1) Healthy Ireland and the public health agenda;
2) Sufficient capacity to satisfy unmet demand;
3) The expansion and development of primary and social care; and
4) Reformed structures, ICT and financial systems.
Under these headlines, he unpicks what he sees are the priorities — our system is not sustainable if current levels of ill-health, especially chronic disease, persist. Varadkar sees the enhancement and development of primary and social care as central to meeting the high levels of unmet need.
He proposes a Health Commission, which "would purchase services from hospital groups and community health organisations". This is contingent on having objective pricing mechanisms, costing systems, activity-based funding as well as strong, responsive, accountable hospital groups and community health organisations, which are a long way off.
Other areas of reform were dealt with in the speech — financial and ICT investment and reform, the need to increase the numbers of staff in the public health system and the role of the private sector, among others. His view is that all of these are "building blocks" that need to be in place to introduce a new funding model, that other systems do it better than us because they have got this stuff right.
This was a well thought-through speech, the most substantial insight into the current Minister's assessment of health. He sounds like a man who is facing up to the real-world difficulties of introducing positive change in health but also with his eye on the elusive long-term goal of real health system reform. A man with a plan, who might not mind spending three more years in Hawkins House before moving on up the political food chain.