You are reading 1 of 2 free-access articles allowed for 30 days
Urinary incontinence – assessing the treatment options beyond drug therapy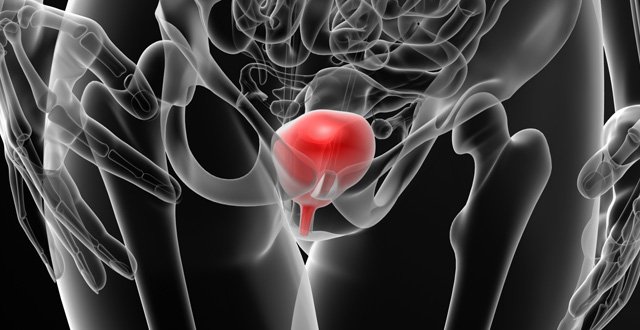 Discussion
Urinary incontinence is estimated to affect 200 million people worldwide.1 'Urge urinary incontinence' is defined as the involuntary leakage of urine associated with urgency. Detrusor overactivity is defined based on both symptoms and urodynamic findings as overactive bladder-type symptoms, with the presence of involuntary detrusor muscle contractions during filling cystometry.2
Initial management for these patients includes taking a detailed history, performing a thorough examination, including urinalysis, and asking the patient to complete a bladder diary.
Urodynamics is a second-line investigation for those who have not responded to first-line medication and is considered first-line only if a neurological cause or voiding dysfunction are present.3
Treatment is multidisciplinary, consisting of medications such as anticholinergic or β3-adrenoceptor agonists, which are prescribed by a general practitioner or specialist; bladder training and education regarding fluid intake, which are ideally provided by a continence advisor; and pelvic muscle training from a specialty physiotherapist.
With many of the anticholinergic preparations, the side effect profile of dry mouth, dry eyes, constipation and cognitive impairment have affected their tolerability and long-term use
Pelvic muscle training acts by contracting muscles in isolation and inhibiting a detrusor contraction and hence leakage.
A randomised, controlled trail (RCT) found that pelvic floor muscle training was more effective than placebo or no treatment at all and should be included as first-line management for urinary incontinence.4
An RCT of 197 women with urge urinary incontinence randomised to behavioural treatment, oxybutynin or placebo, found an 80.7 per cent reduction of urinary incontinence episodes with behavioural treatment versus a 68.5 per cent reduction with drug treatment and a 39.4 per cent reduction with placebo (P=0.04).5
With regard to drug treatment, traditionally, anticholinergic formed the mainstay. However, newer drug groups such as the β3-adrenoceptor agonists (mirabegron) have become available.
With many of the anticholinergic preparations, the side-effect profile of dry mouth, dry eyes, constipation and cognitive impairment have affected the tolerability and long-term use.
Which agent to use depends on the patient's age, comorbidities, cognitive abilities and preference for mode of delivery (oral/transdermal). The side-effect profile of the β3-adrenoceptor agonists is reduced, with small numbers complaining of headaches or gastrointestinal upset.
As they have a different mode of action, the anticholinergic and β3-adrenoceptor agonists can be used in combination therapy. Recent studies show an improvement in symptoms, with no increase in side-effects using combined therapy.6
When the drugs are not enough
Onabotulinum toxin A (Botox) is also known as 'botulinum toxin A'. It is a neurotoxin produced by the bacteria clostridium botulinum and its areas of use include for blepharospasm, muscle spasticity, aesthetic medicine and incontinence.
In January 2013, it gained Food and Drug Administration approval in the US for the treatment of overactive bladder, where the patient had a limited response to anticholinergic or β3-adrenoceptor agonists, or where these medical treatments were contraindicated. It is licensed for use as an intravesical therapy and can be administered either under local or general anaesthetic, under cystoscopic guidance.
Furthermore, it can be used in patients with neurogenic bladders and side-effects are dependent on the indication and site of use. In OAB, they carry a 5 per cent risk of urinary retention, requiring intermittent self-catheterisation and urinary tract infection secondary to incomplete voiding.
Therefore, all women should be informed of the possibilities and be instructed how to perform ISC prior to administration.
A recent RCT showed that Botox is an effective treatment for patients who have not responded to more conservative measures, such as anticholinergic drugs.7
Another RCT of 275 patients with neurogenic detrusor overactivity from spinal cord injury and multiple sclerosis showed that this treatment reduces urinary incontinence and improves urodynamic parameters and quality of life.8
The administration of Botox (Fig 1) into the detrusor muscle is via 20 injection sites. The injections are given into the detrusor muscle on the posterior wall in a grid consisting of four rows of five sites, each 1cm apart, avoiding the trigone.
Postoperatively, the efficiency of bladder-emptying needs to be monitored. If the post-void residual is high, then ISC should be commenced. Repeat administration of Botox into the detrusor muscle is recommended when the patient's response to Botox is diminishing and symptoms have begun to return.
References
Norton, P and Brubaker L, 'Urinary incontinence in women'. Lancet, 2006. 367(9504): p 57-67.
Haylen, BT et al, 'An International Urogynaecological Association (IUGA)/International Continence Society (ICS) joint report on the terminology for female pelvic floor dysfunction'. Int Urogynaecol J, 2010. 21(1): p 5-26.
Gormley, EA et al, 'Diagnosis and treatment of overactive bladder (non-neurogenic) in adults: AUA/SUFU guideline'. J Urol, 2012. 188 (6 Suppl): p 2,455-63.
Dumoulin, C and Hay-Smith J, 'Pelvic floor muscle training versus no treatment or inactive control treatments for urinary incontinence in women'. Cochrane Database Syst Rev, 2010(1): p CD005654.
Burgio, KL et al, 'Behavioural vs drug treatment for urge urinary incontinence in older women: a randomised controlled trial'. JAMA, 1998. 280(23): p 1995-2,000.
Abrams, P et al, 'Combination treatment with Mirabegron and Solifenacin in patients with overactive bladder: Efficacy and safety results from a randomised, double-blind, dose-ranging, phase 2 study (SYMPHONY)'. Eur Urol, 2014.
Chapple, C et al, 'OnabotulinumtoxinA 100U significantly improves all idiopathic overactive bladder symptoms and quality of life in patients with overactive bladder and urinary incontinence: a randomised, double-blind, placebo-controlled trial'. Eur Urol, 2013. 64(2): p 249-56.
Cruz, F et al, 'Efficacy and safety of onabotulinumtoxinA in patients with urinary incontinence due to neurogenic detrusor overactivity: a randomised, double-blind, placebo-controlled trial'. Eur Urol, 2011. 60(4): p 742-50.
Clinical history
A 28-year-old female was referred to the urogynaecology clinic with a three-year history of increasing urinary symptoms. She complained predominantly of urgency and urge incontinence. However, she occasionally leaked on coughing or moving. Her voiding function was normal, with good flow on voiding and complete emptying. There were no symptoms of prolapse and no bowel symptoms were reported. She was a non-smoker and her body mass index was within normal limits. She had no personal or family history of diabetes and her only medication was Toviaz (fesoterodine 4mg).
Her quality of life was severely affected due to her symptoms, necessitating her being out of work for two-and-a-half years. Her physical examination was non-contributory.
Investigations and management
Initial investigations and management included urinalysis, which was normal; and urodynamics, which revealed low bladder compliance, detrusor over-activity and mild stress incontinence. She undertook a course of pelvic floor physiotherapy. At her first visit, her pelvic muscle contractions were grade 3, with an increase to grade 4 following completion of the course. She was also referred to the continence advisor, where she completed a frequency volume chart (FVC) and assessment of her fluid intake. These revealed she voided five-to-seven times in 24 hours and her intake was approximately 1.5 litres, with an absence of caffeine-containing drinks. Her reported maximum voided volume was 300ml, with a minimum voided volume of 100ml.
Previously, a course of solifenacin 10mgs had been of no benefit. The decision was made given the results of her investigations to continue the Toviaz 4mg for three months. Fesoterodine provided some benefits but she was still incontinent, with pad changes 10-to-12 times per day. Two weeks post-completion of the fesoterodine, she had repeat FVC with pad checks. A total of three pads were used over three days, with a loss per pad of 1-to-3ml. There was no increase in frequency off Toviaz. Clinically, as treatment with anticholinergics were of no significant benefit, a decision was made to perform an examination and cystoscopy under general anaesthetic. During cystoscopy, she was found to have a normal capacity, with no evidence of interstitial cystitis.
Following cystoscopy, she was commenced on macrodantin prophylactically, as she then gave a history of recurrent cystitis. On review, she benefited from treatment as her frequency improved and her leakage and pad usage decreased. She was also advised to commence a low-sugar diet and avoid citrus fruit. The prophylactic macrodantin was stopped after six months of therapy. She then completed a further FVC, which showed a reduced fluid intake of 850ml and daily voiding four-to-six times. She used two pads per day with an average of between 2-12ml in leakage. Her maximum voided volume was 200ml — a reduction since her initial FVC.
At her next clinic appointment, she complained of hourly frequency and incontinence. Double-therapy was advised by adding Toviaz to the detrusitol for six months. At her six-month review, she was much improved and had returned to work. The decision was made to continue treatment for a further six months.
However, over the next six months her symptoms deteriorated and she was switched to the kentera patch. Repeat FVC showed a frequency nine-to-11 times. Despite extended use of multiple medical preparations and combination therapies, she failed to have a sustained improvement in her symptoms. She was counselled in depth regarding botulinum toxin intravesical therapy (Botox), including the potential for urinary retention and the need for intermittent self-catheterisation (ISC) in up to 20 per cent of patients. She was instructed on how to perform ISC and consented to Botox therapy.
Six months post-Botox intravesical therapy, some symptoms returned and the decision was made for repeat Botox intravesical therapy.
One year after the repeat Botox therapy, she remains symptom-free.