You are reading 1 of 2 free-access articles allowed for 30 days
Ups and downs — 2015 in review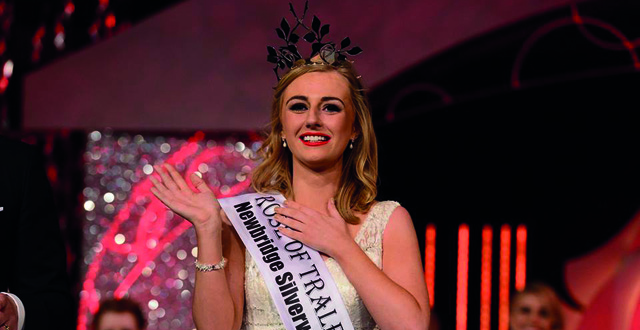 January
Clean slate, fresh start and renewed optimism: A new year is meant to signify such things. However, in respect of the Irish healthcare system, the script was torn up some time ago, and its counter-narrative has continued to startle and depress.
On January 5, the Irish Nurses and Midwives Union (INMO) reported of 563 patients in hospital emergency departments (EDs) or on wards awaiting admission — the highest figure it had ever recorded. A new record was set the following day: 601.
In tandem, it emerged that Dr Tony O'Connell, HSE National Director of Acute Hospitals and Chairman of the ED task force, had resigned. One of the reasons that Dr O'Connell cited for his resignation was a much-reduced take-home salary, compared to his native Australia. He was in post as National Director for less than nine months.
Meanwhile, the HSE stated that €25 million had been provided to deal with delayed discharges. However, HSE Deputy Director of Acute Hospitals Ms Angela Fitzgerald, in a radio interview on RTÉ's Morning Ireland, refused to specify the amount it had sought to address delayed discharges. She also declined — eight times — to say whether the nation's acute hospitals were safe for patients.
The Irish Times reported that the HSE had lobbied the Government for an additional €106.5 million to tackle overcrowding in EDs.
Elsewhere, IMO consultants and NCHDs accepted revised proposals on consultant pay and career structures.
On a personal note for Minister for Health Leo Varadkar, he won widespread praise for an interview on RTÉ Radio 1, during which he 'came out' regarding his sexuality.
February
As healthcare bobbed in increasingly choppy waters, Minister Varadkar emphasised that some tangible steps were being taken: Approximately 1,000 additional beds had been put into the system, through the Fair Deal nursing home scheme, home packages and additional transitional care beds. However, this had not been sufficient to address ED overcrowding.
The health service would be "redoubling efforts", including initiating 175 additional community nursing unit beds and step-down beds.
But positive news came from the HSE's National Tobacco Control Office, which reported that 2014 had witnessed the largest annual drop in smoking prevalence since 2009. In 2014, smoking prevalence in people aged over 15 years was 19.5 per cent, compared to 21.5 per cent for 2013.
March
A draft audit by the Comptroller and Auditor General, sent to Oireachtas members in error, showed examples of uncollected debts, large expense claims and overpayments that had not been recouped by the HSE.
Elsewhere, there was further evidence of falling doctor retention. Nine-in-10 medical students planned to leave or were contemplating leaving Ireland when they qualified, stated an NUI Galway study.
Figures from the National Treatment Purchase Fund (NTPF), meanwhile, showed that the number of people waiting for inpatient and day-case treatment in hospitals grew by 32 per cent to almost 65,000 in the 12 months to the end of February.
A major controversy of 2015, as revealed in The Irish Times in March, was the HSE's threat of legal action to prevent publication of HIQA's report into the Midland Regional Hospital, Portlaoise. The HSE claimed the draft report was unfair and lacked specificity.
April
A €70 million plan was unveiled to ease hospital overcrowding and reduce waiting times, with most of the additional funding earmarked for the Fair Deal nursing home support scheme.
Plans to extend free GP care were also on the agenda. However, while the IMO's Dr Ray Walley described the proposed under-sixes plan as a step towards a more sustainable general practice, it was rejected by the NAGP at an emergency meeting.
The under-sixes contract was published at the end of April. The HSE asked GPs to return signed contracts 'as soon as possible' to enable parents to start registering their children by June, a time frame criticised by many GPs.
During the month, the HSE highlighted the success of BreastCheck, which began in February 2000. It had provided over 1.2 million mammograms to more than 450,000 women and detected over 7,400 cancers.
Elsewhere, in exclusive news, the Medical Independent (MI) revealed that serious breaches of patient confidentiality had emerged in the process through which terminations of pregnancy were notified to the Minister for Health.
May
Patients waiting for an outpatient appointment rose to a new record of over 412,000. The numbers waiting for day-case procedures also continued to rise, with a marginal improvement in the numbers of those waiting for inpatient treatment, according to NTPF figures.
Meantime, HIQA's long-awaited Portlaoise report was published. Largely unchanged from its earlier draft, it found that managers across the HSE had been aware of patient safety risks but failed to act.
Elsewhere, it emerged that the HSE informed the Government in September 2014 that it required over €1.4 billion in extra funding for 2015. However, the net increase in funding for the health service was approximately €115 million, reported The Irish Times.
June
Some 26 terminations were carried out in 2014 under the Protection of Life during Pregnancy Act, the Department of Health revealed.
In other news, MI exclusively reported that sexual assault treatment units (SATUs) had secured State funding to preserve biological evidence. Clinical Director of the national SATU service, Dr Maeve Eogan, told this newspaper that the development was a "good news story".
July
Free GP care for under-sixes commenced, with the majority of GPs in most areas, bar South Tipperary, having signed up.
In positive news for a marginalised cohort, Minister Varadkar announced that asylum seekers in direct provision centres were to be exempted from the prescription charge of €2.50 per item, which is imposed on medical card-holders.
On a troubling note, however, a programme by the RTÉ Investigations Unit highlighted alleged procurement irregularities in hospitals and sparked another major controversy for the health service.
Meantime, nurse shortages loomed large. The HSE said it was offering a tax-free €1,500 relocation expenses package to attract nurses and midwives working abroad to return to posts in Ireland.
The HSE's latest performance report showed a financial deficit of €164.6 million in the first five months of 2015.
At the end of July, Minister Varadkar and Minister for Primary Care Kathleen Lynch announced the start of registration for the free GP care service for people aged 70 and over, which commenced on 5 August.
August
The INMO reported that over 6,700 people were counted on trolleys in hospitals during July, the highest ever figure for that month.
There was good news for the National Rehabilitation Hospital, however, with Minister Varadkar sanctioning an extra €15 million in funds towards a new 120-bed building that is due to open in 2017.
The Irish Times reported that a HSE budget submission sought nearly €2 billion in extra funding for 2016.
On a lighter note, Ms Elysha Brennan, a second-year medical student at the RCSI, was crowned the 2015 Rose of Tralee.
September
The month began with Minister Varadkar defending attempts to alleviate overcrowding, but admitting more needed to be done. He referred to 1,000 more staff working in the public health service than last year, in addition to €74 million provided for the Fair Deal nursing home scheme and additional community beds. He said this had freed 300 acute hospital beds.
In good news for health professionals, the Practitioner Health Matters Programme was launched in Dublin. It is a bespoke health service open to doctors (and medical students), pharmacists and dentists experiencing addiction and/or mental health problems.
Also in September, MI exclusively reported that the Health Insurance Authority (HIA) spent €730,000 on its information campaign for lifetime community rating. Additionally, this publication revealed that the HSE was recruiting for a new head of its Special Delivery Unit (SDU), a post which remains unfilled at the time of going to press.
October
The Dáil Public Accounts Committee heard that the health service was €325 million over budget for the first nine months of 2015.
Another concerning development was that most of the State's hospitals were fined for breaching the waiting list target of 18 months maximum, under new rules invoked by Minister Varadkar.
The ED crisis also rumbled on, with the IMO calling on HSE Director General Mr Tony O'Brien to address "unacceptable" overcrowding in Beaumont Hospital's ED.
Meanwhile, the Executive said it would review the international headline-grabbing research on the health dangers surrounding processed and red meat. The International Agency for Research on Cancer (IARC) had found that 50g of processed meat eaten daily increased the risk of colorectal cancer by 18 per cent.
Another MI exclusive revealed that the Irish Coast Guard's helicopter fleet would not be permitted to access the proposed elevated helipad at the new National Children's Hospital under current regulations.
In a welcome development, the Department of Health launched Ireland's first ever national sexual health strategy.
November
The HSE extended its initiative to encourage Irish nurses abroad to return to work in Ireland. Just 77 nurses had taken up employment under the scheme.
Circumstances for nurses in Ireland remained difficult, with ED nurse members of the INMO voting overwhelmingly for nationwide industrial action. Three days later, Minister Varadkar and the HSE signed the ED Congestion Escalation Directive. "On any given weekday, the number of patients on trollies peaks around 300, falling to 150 by the evening," said Minister Varadkar. "While still not good enough, this is a far cry from the 500-600 we witnessed in January."
But the myriad challenges for healthcare were also underlined by a HSE report, which found that 233 serious incidents were logged in the 19 months to September.
In a widely-anticipated development, the Government scrapped its proposed model on universal health insurance (UHI).
Meanwhile, Minister Lynch told MI that a possible role for the NAGP in GMS contract negotiations had "not been decided yet".
December
New NTPF figures showed the total number of outpatients waiting for an appointment at under 386,000, the lowest level recorded in 2015.
The statistics for November also showed reductions in the total inpatient/day case waiting list, and in the numbers of patients waiting over 15 months and over 18 months. However, the Minister's 15-month and 18-month maximum waiting time targets were not met.
During the month, MI first revealed that doctors who are the subject of Medical Council public fitness to practise hearings may not be automatically publicly named in the future, under draft changes to the Medical Practitioners Act 2007.
Staying with Council news, a new report from the medical regulator found that 35 per cent of trainee doctors had been bullied in post.
Elsewhere, the HSE launched a public consultation process around a new national electronic health record (EHR). The consultation period is open until Sunday, 31 January 2016.