You are reading 1 of 2 free-access articles allowed for 30 days
Unlocking treatment access for hepatitis C patients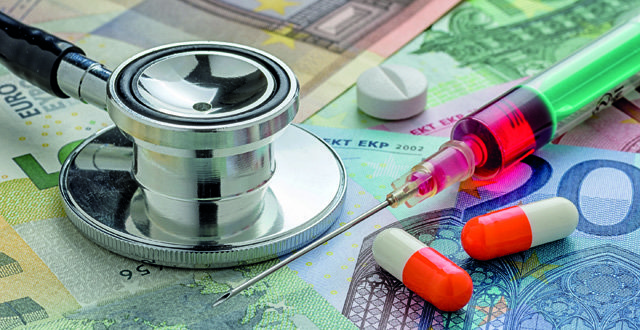 Visibly emotional at a recent meeting in Dublin on hepatitis C virus (HCV), Consultant in Infectious Diseases Dr Jack Lambert recounted the story of a female patient who visited his rooms at the Mater Hospital on a Friday afternoon, when the HCV clinic had already closed.
She was in very poor physical health, bleeding from many orifices and desperately asked for help, "to live for her daughter". She had not been engaging with hospital services and would have died within months, if not weeks, if she had not presented herself. Dr Lambert said she is now cured of HCV after completion of direct-acting antiviral (DAA) treatment.
This case is far from unique, however. Dr Lambert estimates that around 2,500 people with significant disease are not linked to specialist centres and are missing out on life-saving HCV treatment. Many will not present to hospitals in time, if at all.
Dr Lambert recalls challenging a medical colleague's assertion that all of Ireland's cirrhotic HCV patients had been treated under the HSE's National Hepatitis C Treatment Programme (NHCTP), which has an annual drugs budget of €30 million.
"I just said, 'wait a second, not everybody who has cirrhosis is coming to the centres', so [the colleague] said, 'all of the identified cirrhotics have been treated'," Dr Lambert told the Medical Independent (MI).
Dr Jack Lambert
The HSE says there are between 20,000 and 30,000 people living in Ireland with HCV, but three out of five of them have not been diagnosed yet.
Game-changer
Several years ago, the advent of DAAs for treatment of HCV was heralded as a game-changer. Clinical trials demonstrated that almost all patients achieved a sustained virologic response (SVR) (see panel on page 6), prompting realistic hope of attaining viral elimination.
But while curative HCV treatment is one of modern medicine's greatest stories, it is also among its most troubling, largely due to high drugs costs and rigid models-of-care.
There is the incalculable human toll of untreated disease; and then there is the considerable cost to healthcare systems associated with HCV-related liver disease.
For example, the number of hospital admissions due to end-stage liver disease (ESLD) and hepatocellular carcinoma (HCC) in people with HCV infection has been increasing in Ireland, according to a national clinical guideline produced this year by the National Hepatitis C Screening Guideline Development Group.
"This increase is likely related to the fact that the peak incidence in the largest risk group, people who inject drugs (PWID), in Ireland was in the late 1990s, and those infected during that period are now developing ESLD or HCC," stated the document. "Between 2005 and 2016, 116 liver transplants were performed in Ireland in people with HCV infection, accounting for 18 per cent of all liver transplants."
According to Dr Lambert, Ireland's model-of-care for identification and treatment of HCV is largely hospital-based. He says it must re-orientate to the community, otherwise preventable deaths will continue to occur. The HCV population in Ireland are predominantly drug-users or recovering addicts; often they have led chaotic lives and lack a permanent address. Many are fearful of hospitals and of invasive HCV diagnosis and treatment methods that were used in the past.
Research
Dr Lambert is a Principal Investigator of HepCare Europe, a multi-country EU-funded collaboration involving five institutions in four European countries, including Ireland, that aims to improve the efficacy of HCV treatment by bringing point-of-care testing to at-risk groups and supporting them through their treatment.
The project seeks to develop an integrated model of HCV care and recognises the importance of peer support to ensure treatment adherence. It will assess the cost-effectiveness of the specific interventions across different EU countries to inform the development of public health policy in member states.
A study carried out by Dr Lambert and colleagues, under the auspices of HepCare Europe, recruited 134 patients on opioid substitution treatment at 14 GP practices in Dublin. Baseline data on 133 patients showed that 92.5 per cent (123 patients) had been tested for HCV. Of those tested, 77.2 per cent (95 patients) were HCV antibody positive (Ab+). Only a minority (14.7 per cent; 14 patients) had ever initiated HCV treatment. Dr Lambert and colleagues reported that the HepLink model-of-care was being piloted in 13 practices: Of 35 HCV Ab+ patients who have undergone a FibroScan (a non- invasive, pain-free liver scan to detect signs of liver disease), 17 (48.6 per cent) scored above ≥8.5 kPa; a further 12 (34.3 per cent) were cirrhotic (scored >12.5 kPa).
Dr Lambert notes that there are still no public portable FibroScan machines within the HSE, like the one used in the HepCare project. He says GPs who work under the methadone treatment protocol are willing to help identify and treat HCV patients in the community. However, there has been some disagreement among the relevant HSE hospital clinicians involved about the need to move HCV treatment services to the community, it is understood.
HSE programme
It has not been a good year for the HSE's NHCTP. While over 1,000 people with HCV have accessed DAA treatment in 2017 to-date, the target was 1,600, as outlined in the Primary Care Division Operational Plan 2017.
Most notably, the treatment programme had to be suspended at short notice this summer, much to the shock of many clinicians, patients and community stakeholders.
In early 2017, the NHCTP removed the qualifying clinical criteria of a FibroScan score of above 8.5kPa as agreed by its clinical advisory group (CAG). This was to ensure the programme met the target of treating 1,600, as not enough people with scores over the FibroScan threshold were engaged with hospitals. The HSE says these patients were still prioritised based on clinical need.
However, a number of problems emerged: The HSE planned for 25 per cent of patients being genotype 3, which proved to be a significant under-estimation and appears at variance with national epidemiological data that places this genotype closer to 40 per cent (39 per cent of diagnoses by National Virus Reference Laboratory from 1989-2004 were genotype 3; in 2016, where data was available, 29 per cent of notifications were genotype 3 compared with 35 per cent in 2015).
Genotype 3 cases are more expensive to treat and this contributed to the abrupt suspension of the programme this summer, when it had almost ran out of its €30 million annual drugs budget. The removal of the FibroScan criteria swelled the volume of patients presenting for treatment, but insufficient activity was targeted at capturing those lost to the hospital system and requiring treatment sooner.
In January 2017, minutes of the NHCTPs programme advisory group (PAG), recorded Dr Lambert as stating that while he agreed "with the CAG recommendation that a removal of the current clinical criteria relating to access to treatment is required to achieve the treatment target of 1,600 – consideration still needs to be given to developing a plan in parallel that addresses the need for HCV treatment to be provided to patients within the community who are not linked with treatment in the hospital setting…". Prof Colm Bergin, a Consultant in Infectious Diseases at St James's Hospital, Dublin, agreed with Dr Lambert's view, as recorded in the minutes.
But as Spring 2017 dawned, the need to extend more care into the community took a back-seat. The focus of the NHCTP turned to a developing crisis, whereby it was fast running out of money intended to cover drug costs until year-end.
A PAG meeting in March 2017 heard that the removal of the FibroScan score criteria had introduced a "greater volume of patients to the system". The minutes stated that the "commercial terms reached with suppliers requires 1,200 [genotype] GT1 patients and 400 GT3 patients to be treated. The breakdown per GT was based on information provided by sites in mid-2016". The minutes added: "Recent applications for GT1 vs GT3 indicate a ratio of 2:1 rather than 3:1 and PCRS has flagged the target of 400 GT3 patients may be reached during second/third quarter of 2017 and that this is being monitored as the NHCTP may need to curtail treatments."
At the CAG meeting on 13 June, NHCTP Programme Manager Ms Michele Tait outlined that around 870 patients had been commenced on HCV treatment from January to the end of May 2017, as reported by treatment sites. This was "a significant increase in numbers of patients being treated as compared to previous years". Around €25 million of the €30 million drug budget for 2017 had been reimbursed to hospital sites since the beginning of the year. The minutes stated in bold text: "In order to ensure that clinically prioritised patients are treated and that the NHCTP continues to achieve maximum value from available budget, a realignment of treatment planning to the end of 2017 is required."
In July this "realignment" came to pass as the treatment programme was temporarily suspended – as were plans for a HSE community-based pilot it had intended to initiate in the first quarter of 2017.
Shock
Ms Nicola Perry is Manager of addiction and HCV support service Community Response and serves on the NHCTP's PAG. At the time of treatment suspension, Community Response was working with patients to encourage and facilitate their enrolment in the HSE community pilot.
Seven clients had been ready to start their treatment at the beginning of the week in which the programme was suspended, which Ms Perry said was a huge blow.
"They are a vulnerable patient-group who haven't historically had a very good relationship with health services, social welfare, and housing. They [previously] weren't getting very good treatment and people didn't care what the outcome was for them," she told MI.
Ms Nicola Perry
"So when you are dealing with people like we are, who are stable enough in their lives to be taking their hepatitis C medication and ready psychologically to take that step, they've been around the block and are that bit older, have families, and are trying to step away from addiction. It has taken a lot of trust to maintain relationships with ourselves and clinics and we have done all that work and [treatment stops]… it is very difficult. They turn around and say 'did you hear they are not going to treat me now'. It is a kick in the teeth for them and leads to a breakdown in trust and the relationship [with her group and with the clinicians they have been dealing with]."
She said many of her organisation's clients, who have overcome addiction and have been identified for treatment, feel undeserving of it, some mentioning the high cost of the DAAs. The stigma of HCV remains strong, most particularly due to its route of transmission, as the majority of cases are through injecting drug use.
"So although they are angry and frustrated, for some people, there was a real sense of resignation," she said.
Huge variations in DAA costs
It is not only Ireland that is grappling with the huge costs related to DAAs.
An estimated 71 million people have chronic HCV infection worldwide, 72 per cent of whom live in low- and middle-income countries.
By the end of 2016, three years after sofosbuvir was launched, only around 2.1 million people globally had been treated with the medicines, leaving 69 million people awaiting access. The World Health Organisation has voiced concern about the high costs of DAAs and their impact on healthcare budgets globally.
Generic DAAs are in widespread use in low-income countries like India and Egypt, both of which have large HCV populations, and a number of studies on their effectiveness and cost variances across the developed and developing world have been carried out.
Data on generic DAAs from the REDEMPTION‐1 study, presented at the 2016 EASL ILC in Barcelona, clearly demonstrated that the safety and efficacy of the studied generics was equivalent to the originator medications and they delivered the expected 90 per cent-plus SVR rates. Therefore, patients could be cured of HCV at 1 per cent of the cost of branded DAAs.
Dr Andrew Hill, a pharmacology expert from the University of Liverpool, UK, who has researched widely in the area, presented data last month at the 2017 World Hepatitis Summit in Sao Paolo, Brazil, on the hugely varying cost of a 12-week course of sofosbuvir and daclatasvir, a common combination of the most effective DAAs for HCV.
According to Dr Hill and colleagues, this regimen ranges in cost from $78 in India, to $174 in Egypt, $6,000 in Australia, $77,000 in the UK, and up to $96,404 in the US (€67-€82,803).
However, the basic cost of the active ingredients, formulation and packaging costs is less than €43 per course, including a small profit margin for the generic companies, he claimed.
His team also assessed the efficacy of generic DAAs in 1,160 patients, with reported SVR rates over 90 per cent, comparable with branded products.
"As there are around 70 million people infected with hepatitis C worldwide, the basic cost of the drugs to treat everyone infected globally, at $50 (€43) each, would be around US $3.5 billion," said Dr Hill.
"In 2016, for every person cured of hepatitis C globally (1.6 million), another person was newly infected (1.5 million). We simply cannot eliminate this epidemic unless we treat more people. And we can only do this if the prices of the drugs come down," he stated.
Dr Hill maintained that the manufacturers of DAAs must do more to provide 'voluntary licences', which enable generic companies to produce cheaper generic DAAs, in countries that do not currently have them. This is what has happened in Egypt, which had nearly seven million people with HCV to treat, but now has fewer than five million.
MSF
Meanwhile, on the eve of the Summit, Médecins Sans Frontières (MSF) announced it had secured deals for generic HCV medicines for as low as US$1.40 per day, or $120 (€103.35) per 12-week treatment course of sofosbuvir and daclatasvir.
In the US, Gilead launched sofosbuvir at $1,000 per pill in 2013, and Bristol-Myers Squibb (BMS) launched daclatasvir at $750 per pill in 2015.
In 2015, MSF started procuring sofosbuvir and daclatasvir from Gilead and BMS through their access programmes at a price of $1,400 to $1,800 per 12-week treatment.
Today, MSF says it pays a fraction of that, at $120, with medications sourced from quality-assured generic manufacturers
The organisation accused the pharmaceutical companies who make DAAs of charging exorbitant prices in many developing countries, paralysing the launch of national treatment programmes and causing treatment rationing in many countries around the world.
In high-income countries, most of which have applied treatment restrictions, some infected patients have resorted to buying generic drugs from international buyers' clubs (who buy in bulk from developing countries) or directly from countries where they are manufactured.
The pharmaceutical industry, however, has pointed to the high costs of new drug development, usually hundreds of millions of euro, and running extensive clinical trials over many years, as well as the costs of maintaining supply in smaller countries and competition between manufacturers.
With the HSE due to negotiate a new deal for purchasing DAAs in 2018, Dr Lambert called for an experienced clinician to be "at the bargaining table" in the negotiations with the pharmaceutical companies.
He claimed that Portugal has agreed a deal onHCV DAAs for €7,000 per patient, compared to a cost of €60,000 per patient in Germany. He said a pan-European approach could also be considered.
A HSE spokesperson said there are currently four main suppliers of DAA medicines to the programme – AbbVie, BMS, Gilead Sciences and MSD. The costs to the State per patient vary, depending on the patient genotype and duration of treatment.
"Each supplier has agreed confidential commercial terms with the HSE for the supply of their particular drug regimen," said the HSE's spokesperson. "Approximately 630 patients were commenced on treatment in 2016 from the €30 million budget (average cost per patient = €47,000). Approximately 1,000 patients have been commenced on treatment in the period 1 January to end of September 2017 and so far in 2017 the average cost per patient will be in the region of €25,000-€30,000 within the €30 million budget."
The HSE has held "preliminary discussions with all suppliers" in relation to the 2018 process for DAA procurement, however, the formal process has not yet commenced. "The HSE negotiating team will include representation from the national treatment programme including the Programme Manager, the Clinical Lead, other clinical representation, the HSE Corporate Pharmaceutical Unit, HSE Procurement Division and patient/advocacy representation," said the spokesperson.
"At least two suppliers have a pan-genotypic agent licensed for use in Ireland and so these are being considered along with existing genotype specific agents in the procurement plans for 2018; there are, however, no generic DAA options available currently in Ireland."
Re-opening
In September, the NHCTP reopened for the treatment of 60 patients, including 10 through the new community-based HSE pilot. However, the inclusion of these non-urgent community-based patients at a time when DAAs are being stringently rationed caused disquiet among clinicians.
Dr Lambert said that, in September, he suggested that every site identify the sickest patients and try to prioritise them nationally based on cirrhosis scores. "In October, then, [the NHCTP] actually did listen to that … for example, we are able to treat nine patients – our nine sickest patients that we have identified; they have actually told us we can go ahead and treat those for the rest of the year, so that is good."
He pointed out that new notifications of HCV continue to occur (652 in 2016), therefore treatment needs to be ramped-up considerably, given Ireland's commitment towards viral elimination by 2026.
"A lot of good things have happened," he acknowledged, "but it is a slow process."
A HSE spokesperson told MI the "temporary pause" in new treatments during July and August was as a result of "higher than anticipated demand for treatment within particular genotypes of hepatitis C for which the cost of treatment is greater and also because many patients were unable to be treated using a first-line preferred regimen for clinical reasons".
The spokesperson said the NHCTP recently approved treatment of approximately 170 patients in hospitals over the coming weeks – all of whom have been prioritised by clinicians as having greatest clinical need currently.
"There have been no further patients commenced on treatment in the community setting, however, this is subject to review in the coming weeks and the development of integrated models of hepatitis C treatment across community and hospital services continues to be a priority for the programme," said the spokesperson.
They said the total number of patients registered to the treatment registry, but not yet commenced on treatment since 2015, is approximately 990 patients. According to the spokesperson, this can occur for a variety of reasons such as clinical factors, patients disengaging from the service, or patients declining/deferring treatment.
The programme's target to offer treatment by the end of 2017 to all people infected with HCV as a result of contaminated blood/blood products has been met, said the spokesperson, and this represents approximately 400 patients.
Just over 1,000 HCV patients in total have commenced on DAA treatment from 1 January 2017 to the end of September 2017 – of these approximately 65 patients are known to be within the State-infected group (including haemophiliacs) and approximately 490 are current/past PWID.
The route of infection is not always recorded when registering a patient for treatment, which is provided to all who meet clinical criteria regardless of route of infection, stated the HSE.
In 2016 approximately 630 patients were commenced on DAA treatment and in 2015 this figure was around 440 patients. The latter included some patients treated using non-DAA regimens and those who received treatment as part of clinical trials and/or compassionate access programmes.
On the target for 2018, the HSE said this will be dependent on budget availability, capacity at treatment sites, and outcome of the procurement process (see panel on page 5), but the programme "will be aiming to again increase the number treated from those provided with treatment in 2017".
Clinicians involved with the programme expect some clarity on its plans and financial position for 2018 before the end of this month.
Dr Lambert and Ms Perry both pointed to the ethics of capping treatment for HCV patients, adding that such a situation does not exist for any other disease.
Treatment timeline: Rocky road to DAA access in Ireland
The excitement among delegates was palpable – the major trials data presented at the European Association for the Study of the Liver (EASL) International Liver Congress (ILC) in London in April 2014 showed that the new direct-acting combination anti-viral therapies could cure the vast majority, over 96 per cent, of HCV patients, heralding a revolution in treatment efficacy and the very real prospect of HCV eradication.
The new all-oral interferon-free DAAs were successful across all genotypes, had much shorter treatment durations (three months and less), far fewer side effects and consequently better adherence rates than the previous treatments.
They cured even patients with long-term chronic HCV, those with fibrosis and cirrhosis, difficult-to-treat subtypes, and those who had already failed to clear the virus after undergoing other treatments as well as treatment-naïve patients, according to the data presented.
This new class of treatment was described as "revolutionary" and "game-changing" by two leading Irish HCV clinicians who attended the conference, which attracted almost 11,000 delegates, making it the then biggest EASL Congress ever.
Prof Suzanne Norris, Consultant Hepatologist, St James's Hospital, Dublin, was involved in the Irish part of one of the DAA trials. "To think compared to when there was very little we could do in the 1980s for hepatitis C to now being able to take three months or less of oral medication with around a 95 per cent cure rate, it's incredible," she told MI at the Congress.
Prof Colm Bergin, Consultant in Infectious Diseases, St James's Hospital, Dublin, who also attended the Congress, said the challenge created by the new DAAs was the connectivity between medium- and long-term gain for the health service versus the short-term costs of the treatment.
And therein lay the big problem.
In 2014, the average cost per HCV patient for a DAA treatment course was $85,000 in the US, and while the HSE was in negotiation with more than one company on the price it would reimburse, it was expected to cost an average of €50,000 per patient.
On 13 November 2014, the then Minister for Health Leo Varadkar announced the HSE was putting in place an early access programme, pending the completion of a series of pricing and reimbursement assessments, to provide the new DAAs for HCV patients with the greatest clinical need.
The Department of Health also set up an advisory group to consider a multi-annual approach to the clinical and public health management of HCV.
Irish clinicians called for the treatments to be made available as soon as possible to all patients and for targeted screening of at-risk patient groups to identify undiagnosed cases.
A total of €30 million was provided in the HSE National Service Plan for 2015 to commence the phased roll-out of the NHCTP on the basis of clinical need, aiming to treat at least 400 people in 2015 with severe liver disease or "compensated cirrhotics".
However, despite the approved budget, the commencement of the programme was delayed and clinicians argued that patients were dying unnecessarily when the new DAAs could save them.
At a media briefing during the April 2015 EASL ILC in Vienna, Dr Diarmaid Houlihan, Consultant Hepatologist, St Vincent's University Hospital, Dublin, called on the HSE to release the funding so that the NHCTP could commence.
At the time, Dr Houlihan told MI that three HCV patients with serious liver disease attending St Vincent's had paid privately for the drugs instead of waiting for HSE reimbursement. One patient mortgaged his house and ended up paying over €100,000 to be treated over 16 weeks as he was so desperate to be cured.
The programme eventually commenced in the summer of 2015 after a six-month delay, and continued in 2016 with the same budget, and again in 2017, treating patients on a phased medical-need basis. But some clinicians have been critical of the lack of community-based care and, for reasons described in this article, the NHCTP had to be temporarily suspended in summer 2017, when its budget began to prematurely run-out.
This year also saw the NHCTP without a permanent Clinical Lead for a number of months, as Prof Norris's 12-month secondment ended in January. Her interim replacement, Consultant Hepatologist/Gastroenterologist Prof Aiden McCormick, has recently been installed as the new Clinical Lead.
Prof Suzanne Norris