You are reading 1 of 2 free-access articles allowed for 30 days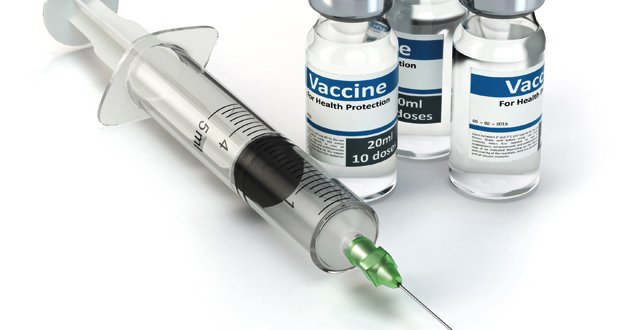 What a difference nearly two years make.
The last time this newspaper interviewed Dr Brenda Corcoran, Consultant in Public Health Medicine who is responsible for the co-ordination of all national immunisation programmes at the National Immunisation Office (NIO), was in October 2016. Back then, the prospects for uptake of the HPV vaccine looked gloomy indeed.
At the time, Dr Corcoran revealed that preliminary statistics were showing plunging uptake figures. These reports were causing significant concerns in the NIO, HSE and Department of Health.
The HPV vaccine (Gardasil) was introduced in secondary schools in 2010 to protect girls from developing cervical cancer when they are adults. The target uptake was 80 per cent. In 2014/2015, the uptake was 87 per cent and some parts of the country actually achieved over 90 per cent. But in October 2016, preliminary statistics were showing falls to below 70 per cent. This would eventually drop to a low of nearly 50 per cent.
Dr Brenda Corcoran
Experts seemed to agree that the sharp fall was primarily triggered by media reports regarding the safety of the vaccine. The REGRET group had been established by parents of Irish teenage girls who developed health problems after entering secondary school; these parents believe that the HPV vaccine was the cause of their daughters' illness. This group and their concerns received much media coverage.
However, the scientific safety record and positive health impact of the vaccine was and remains strongly defended in Ireland by the NIO, the Department of Health, HSE, Minister for Health, IMO, RCPI, Irish Cancer Society and others, while internationally, it is defended by the WHO and the Centres for Disease Control and Prevention (CDC) in the US, among many other medical and scientific bodies.
Future
Back in October 2016, Dr Corcoran told the Medical Independent (MI) that in the face of the significant drop in uptake, the challenge facing the Irish immunisation system was its most difficult in over 15 years. "We have a challenge here; I think we are at a crossroads," she said.
Almost two years later, and uptake levels for the vaccine are on the rise again. In August last year, the HPV Vaccination Alliance was launched. The Alliance consists of over 35 organisations working in the areas of health, women's rights, child welfare and wider civil society. Over the past year, a high-profile campaign featuring the experience of vaccinated girls has been supported by the Alliance. The campaign has been particularly strong on social media. There has been robust support for the vaccine voiced by the Minister for Health, and it has received broad cross-party political support. Bodies such as the IMO, ICGP and the Irish Cancer Society have also made strong public statements in support of the vaccine.
The impact of this response seems to have been significant.
In March this year, the HSE reported a national uptake rate of around 62 per cent among schoolgirls for the first dose of the vaccine in the 2017/18 programme, which was 11 per cent higher than the previous year's figures.
A recent conference in the RCPI attended by MI, titled 'Opportunity to Eliminate HPV Cancers', heard generally upbeat assessments of the campaign, which the HSE has led in response to the serious drop in uptake levels in 2016.
However, despite some renewed good spirits, Dr Corcoran says that challenges remain. She also would not say when the NIO expects uptake levels to reach the heights of over 80 per cent again, or if there is a target date for that.
"The information we have from the areas [is] that the demand for the vaccine has increased and continues to increase," Dr Corcoran tells MI.
"So our expectation is that those figures will continue. Obviously we can't see into the future, but certainly the awareness of HPV, the awareness of cervical cancer and the devastation it can cause and the awareness that the vaccine is one of the best protections against it — all of that is much more in the public domain, compared to this time last year.
"Our expectations are that the reversal of the [downward] trend that we have seen [will continue]. This has not been the case to such a great extent in other countries that have suffered a dramatic drop.
"But our expectation is that it will continue. As to when we will get back to the 85-to-87 per cent uptake? We can't give you an exact answer to that. Nobody knows. If we can continue the way we are going, and the demand continues to increase, it may not be that long away. I think that is very good news."
In terms of the publication of the next official uptake figures, the HSE could not provide an exact date. "There is no further update to the figures yet, as some HSE clinics are still underway for those who missed the vaccine in school," an Executive spokesperson told this newspaper.
"Preliminary feedback from the areas is that more parents have changed their minds and their daughters were vaccinated when the teams visited the schools in March/April."
Boys
Recent weeks have also witnessed some serious momentum building behind the possible extension of the HPV vaccine to boys. HIQA published its draft findings of a Health Technology Assessment (HTA), which found that vaccinating both boys and girls would have considerable health benefits. The Authority is now undertaking a public consultation process on the possibility of extending the national immunisation programme to include vaccinating boys in their first year of secondary school, as well as girls.
"HPV infection presents a significant and increasing health burden in both males and females, but currently, only girls are offered the vaccine," according to HIQA's Director of Health Technology Assessment and Deputy Chief Executive, Dr Máirín Ryan.
"On average, 539 cases of cancer associated with HPV infection are diagnosed every year in Ireland, including cervical, anal, penile and oropharyngeal cancers. HPV infection is also responsible for genital warts, with 90 per cent of these caused by HPV types that are included in the vaccine.
"No treatment exists for HPV infection, so the focus must be on preventing those at risk from acquiring the virus."
Dr Máirín Ryan
The Minister for Health Simon Harris has publicly indicated that both he and the Government are in favour of the extension of the vaccine to boys, and "it will be prioritised should the [final] HTA make a positive recommendation". Previously, the National Immunisation Advisory Committee (NIAC) of the RCPI recommended that all boys at 12-to-13 years of age should receive the HPV vaccine. In a number of countries, the HPV vaccine is already offered to boys and girls, including Austria, Australia, Canada, New Zealand and the US.
However, as the campaign to rebuild confidence among schoolgirls and parents in the HPV vaccine continues, is this in fact the most opportune moment to extend the programme to boys? Could it lead to any particular headaches for the NIO and the national immunisation programme?
In response to possible concerns, Dr Corcoran says that such an extension would most likely bolster confidence in the vaccine and lead to a further "normalisation" of the programme.
"Well firstly, the decision about whether to introduce the vaccine for boys has to be made by the Department of Health first, before the HSE is given the task to do it," Dr Corcoran tells MI.
"But certainly, I think that the awareness of HPV and HPV-related cancers is much more in the public domain and all the information that I have seen suggests that when the vaccine is introduced to boys, that leads to a normalisation of the HPV vaccine. It's not just for one part of the population — it is for everyone.
"Evidence from other countries is that the uptake in boys is almost as good as in girls. That will help to prevent HPV-related cancers in both boys and girls, so I don't foresee any particular issue if the Department agrees with the policy decision if HIQA recommended."
There has already been some extension of the vaccine beyond schoolgirls. In October 2016, HPV vaccination was extended to HIV-positive men and women aged from 16-to-26 years attending public HIV services. Then five months later, it was extended to men who have sex with men (MSM) aged 16-to-26 years attending public STI clinics.
In June, MI revealed that last year, 569 MSM commenced the HPV vaccine, 384 received the second dose and 195 completed the vaccine under a HSE programme. According to figures obtained by this newspaper, in June this year, the HPV vaccine was available in 20 out of 23 public STI clinics in Ireland, with one additional clinic having commenced HPV vaccination in May.
GPs
At last month's RCPI conference on the HPV vaccine, Dr Deirdre Lundy, GP and co-ordinator for sexual and reproductive education courses at the ICGP, spoke on 'Improving HPV uptake — how can GPs help?'
According to Dr Lundy, scientific evidence shows the importance that patients place in the opinion of medical professionals, particularly their family GP, when it comes to the safety and benefit of vaccination.
She told the conference that those working in primary care "are best placed" to provide information on prevention and vaccine. She added that it was unlikely patients would book a consultation to talk specifically with their GP about vaccination, therefore GPs had to look for "opportunistic times to promote and discuss vaccines" with their patients.
Dr Corcoran agrees that those working in primary care have a crucial role.
"I think, in particular, the ICGP have been very supportive in helping us to get the message out about all school-based vaccines, and the HPV vaccine in particular," Dr Corcoran tells MI.
"One of the issues is that whilst school-based programmes are really successful and get high uptakes, because it is much easier to have the population in one place, when you do have an issue, you don't have eye-to-eye contact with the parents.
"When we realised this, very quickly we asked for the support of GPs and all healthcare professionals in terms of getting the message out about the safety and effectiveness of the vaccine.
"Certainly GPs, in particular, have been really pivotal in how we have got that message out. We know anecdotally that many of the school teams are saying that parents are coming to them saying they are much happier now because they have talked to their GP about it."
However, Dr Corcoran adds that this was not only to do with GPs: "Obviously, the practice nurses as well, anyone working in the practice — what they say about the HPV vaccine is very influential. It is not just the interaction in a healthcare setting; it may be when a healthcare professional is out socially and they may be asked about a vaccine."
As noted by Dr Corcoran, there are both pros and cons to the administration of the vaccination through a school-based system.
Research
Research shows that the recommendation from a health professional is one of the most pivotal things that will impact parents. Some GPs, such as Co Meath-based Dr Maitiú Ó Faoláin, have previously told this newspaper that they believe it would be more effective for the programme to be delivered by GPs rather than schools (see MI, 8 May 2017).
However, Dr Corcoran tells MI that she doubts whether there will be a move away from the school-based programme in the near future, or that the system of administration will change dramatically with any extension of the vaccine to boys.
"Well, it's the Department of Health who chooses the method of administration and [make] the policy decision on that," according to Dr Corcoran.
"They have said that a school-based programme is the best approach, in line with WHO recommendations for school-aged children. So I don't foresee any change to that in the immediate future anyway. We have previously shown how successful it can be.
"Obviously, we have had a huge [blow] to that, particularly in relation to HPV, [but] we have shown through multi-sectorial involvement [uptake levels can improve].
"While healthcare professionals have played a really important part, it is not just them. There are lots of other organisations who are non-health, such as the Women's Council, the Children's Rights Alliance and all the members of the HPV Vaccination Alliance."
Dr Corcoran also mentions the social media campaign featuring the personal experience of vaccinated girls as particularly effective.
International
At the RCPI conference last month, a number of healthcare workers (HCWs) with experience in Denmark and Japan (two countries that have witnessed significant drops in HPV vaccine uptake) asked questions about Ireland's public health response to the fall in uptake. The May edition of The Lancet also carried an article, 'Rapid response to HPV vaccination crisis in Ireland'. All this has made Ireland and the HPV vaccine of international interest to public health experts.
"We would have already had much liaison with many countries, particularly in relation to the HPV vaccine," says Dr Corcoran.
"[We have] regular contact with our colleagues in Denmark and in Japan and other areas that are suffering declines, but also with colleagues in Australia and New Zealand and the UK, etc, who have maintained their high uptakes, to learn from each other. I think that is one of the key messages from our experiences.
"We now have quite a bit of experience in helping to reverse the trend. I think there are lessons and the WHO representative and the head of immunisation was over here [in May] and was very positive about our activity and was very complimentary about what we are doing and the messages that we have and the way we have gone about it."
High profile
At the recent RCPI conference, Dr David Robert Grimes, Postdoctoral Research Fellow at Queen's University Belfast, outlined some of the criticism on social media that he has experienced for speaking out in favour of the HPV vaccine. Doctors who have high media profiles have also received criticism from anti-vaccination campaigners. There was a protest held by anti-vaccination protestors outside the RCPI conference last month.
So has this been a particularly challenging issue for doctors to speak up on?
"Well, I think there was a huge amount of misinformation in the media and that was the primary source for a lot of parents to get their information, and that misinformation overwhelmed the scientific and factual information for some time before we started to reverse the trend," according to Dr Corcoran.
Looking back on late 2016 when the figures started to indicate a significant fall in uptake, Dr Corcoran says "there was certainly perhaps a lack of awareness of the severity of the situation among many health professionals, because most people think and know that vaccines work, vaccines offer us protection, and consider it to be a 'done deal'.
"But once health professionals realised the severity of the issue, they all very quickly came on board and were very outspoken.
"Obviously, there were some people who were ahead of that, and they were more to the fore in relation to this."
Dr Corcoran says one of the important issues was to have "supportive organisations, such as the ICGP or individual doctors, who were happy to come forward" and that "was very beneficial".
"I think it is a lesson for everybody when you have a public health issue.
"There are opposing sides [and] they obviously have genuine concerns. Those concerns need to be looked after. There are girls who are unwell, who need to have help. But we know that the vaccine did not cause those issues.
"But we need to be able to manage those concerns in a way that does not impact on choices of parents based on the science and the factual information."
For more information regarding the vaccine, visit www.hpv.ie.
'Sizeable' increase expected in flu vaccine uptake among HCWs
There has been "a very sizeable" increase in the uptake figures for healthcare workers (HCWs) of the flu vaccine, the Medical Independent (MI) has been told.
Speaking to this newspaper before the flu vaccination figures for HCWs were published, Dr Brenda Corcoran from the NIO strongly hinted that there would be an increase in uptake levels. The figures had not been published by press time and a HSE spokesperson would only say they would be "published in the coming weeks".
Consistently low uptake figures in recent years had prompted a new campaign from the HSE last year to try and drive up levels.
"All the indications are that there has been a very sizeable increase in the uptake in flu vaccination in healthcare workers, particularly in acute hospitals," Dr Corcoran tells MI, although she did not give exact figures.
"We know that in previous times, the doctors have always led the way in terms of the high uptake; they have always been the highest group of healthcare workers in uptake.
"I think that is really good news. The target is much higher, and we know it should be higher, but we know that we have increased year-on-year. There has been huge work done in many hospitals in particular to get the vaccine uptake increased.
"I think the publication of tables to show which hospital is ahead of which hospital has led to quite a lot of competition between them and that is not a bad thing, because there have been huge efforts made.
"I think the final figures that will come out this year will be much better. We will have to continue to strive to get it even higher but it is good to see the leadership of doctors in leading the way."
According to figures collated by the HPSC, the overall flu vaccine uptake among all HCWs working in hospitals was 33.5 per cent for 2016-17, up from 22.5 per cent the previous season — but still below the HSE target of 40 per cent.
In the breakdown of the figures, the overall uptake by category of HCWs varied, from 27 per cent to 53.4 per cent. The highest uptake was reported among doctors ('medical and dental' professionals) and the lowest among nursing staff.
The issue prompted Minister for Health Simon Harris to speculate in January last year that the health service may introduce mandatory vaccination for its HCWs. As reported in this newspaper in June last year, the HSE had plans to discuss the issue of mandatory flu vaccination for health professionals "with unions and HR".
However, the IMO has previously told this newspaper that it is opposed to mandatory flu vaccination for doctors.
Mandatory vaccination would also seem more unlikely, considering the increase in uptake expected in the next batch of published figures.
Pictured L to R: Prof Karina Butler; Dr Brenda Corcoran; Dr Ciaran
O'Riain; Dr Deirdre Lundy; Prof Ian Frazer; Ms Laura Brennan,
patient advocate; Dr Robert O'Connor; and Prof Mary Horgan,
President, RCPI at the 'Opportunity to Eliminate HPV Cancers'
conference in the RCPI last month