You are reading 1 of 2 free-access articles allowed for 30 days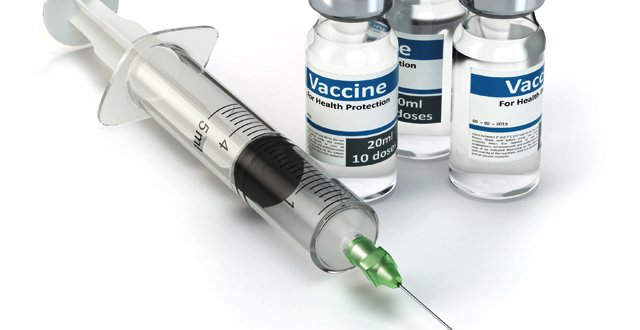 According to the HSE, influenza is responsible for between 200 and 500 deaths each year in Ireland. In a severe season, it can cause up to 1,000 deaths.
The challenge of ensuring high flu vaccination uptake levels is not only one related to patients — it is also an issue among healthcare workers (HCWs).
Given the nature of their work, HCWs are at increased risk of exposure, and hence flu infection, compared to the general adult population. The Executive estimates that at least 20 per cent of HCWs are infected with flu every year.
Low uptake levels of the vaccine among doctors and nurses in Ireland, however, has led to some debate over the possible introduction of mandatory flu vaccination for HCWs.
The idea is a controversial one internationally and, currently, the major medical unions in Ireland are against it.
'The IMO fully supports the flu vaccine programme, however we would have serious reservations if healthcare staff were effectively forced to take the vaccine, thus removing the healthcare choice from individuals'
The HSE's present target for flu vaccination of HCWs is relatively modest at 40 per cent, but it is not being achieved in most facilities. While this year has witnessed some improvement, according to provisional figures produced by the Health Protection Surveillance Centre (HPSC), concerns remain.
The flu vaccine campaign for 2016/2017 ended in April and the provisional figures in HSE-funded hospitals and long-term care facilities in Ireland were gathered at the end of June.
According to the provisional figures collated by the HPSC, the overall flu vaccine uptake among all HCWs working in hospitals was 33.5 per cent for 2016-17, up from 22.5 per cent the previous season — but still below the HSE target of 40 per cent.
In the breakdown of the figures, the overall uptake by category of HCWs varied from 27 per cent to 53.4 per cent. The highest uptake was reported among doctors ('medical and dental' professionals) and the lowest among nursing staff.
For those working in long-term care facilities, the uptake among HCWs was 27.8 per cent (up from 26.6 per cent the previous season), according to the provisional 2016/2017 figures.
The trend among hospital staff has been mixed in recent years, with all categories of workers within the health service often failing to reach the 40 per cent target. However, the figures do indicate a particular issue with nursing staff.
The issue prompted Minister for Health Simon Harris to speculate in January this year that the health service may introduce mandatory vaccination for its HCWs. In comments seen as controversial by some, Minister Harris said: "It's something we will have to look at in the future."
In April, during World Immunisation Week, Minister Harris again indicated his concern over what he called the "disappointingly low uptake of this vaccine among healthcare workers in Ireland".
"This was an element of the winter initiative campaign this year and, as a result, we did see an increase in uptake rates compared to previous seasons and some units achieved or exceeded the target of 40 per cent," said Minister Harris.
"However, the national rate fell far short of the target of 40 per cent. As people who care for sick and vulnerable patients, and who I know take their duty of care very seriously, I want to encourage everyone in our health service to make it a priority to receive the flu vaccine every year."
When asked by the Medical Independent (MI) about how the HSE would currently categorise the uptake figure among HCWs, an Executive spokesperson focused on some of the recent positive trends.
"We have seen a year-on-year increase, particularly in the last year, with even two Hospital Groups having uptake above 40 per cent," the spokesperson told MI.
"Although nursing still has the lowest rate, it doubled in this year over last year."
However, in May, HSE National Immunisation Office (NIO) representatives told the Oireachtas Joint Committee on Health that the uptake figures were still low, although this uptake was an issue internationally and not just confined to Ireland.
Following that Committee meeting, the HSE's Assistant National Director for Public and Child Health Dr Kevin Kelleher was criticised by the Irish Nurses and Midwives Organisation (INMO) for suggesting that incentives such as free chocolate could be used as a way of encouraging nurses to get the vaccination.
Dr Amy J Behrman, University of Pennsylvania, US
Mandatory
As reported in this newspaper in June, the HSE plans to discuss the issue of mandatory flu vaccination for health professionals "with unions and HR".
According to minutes from the March meeting of the National Immunisation Programme in the NIO, seen by MI following a Freedom of Information request, there was a "discussion required re mandatory flu vaccine for healthcare workers".
The HSE said it has good relations with the representative bodies when it comes to these issues. Last week, a spokesperson for the Executive told MI that while the possibility of mandatory vaccination has been explored, it is not on the immediate agenda.
"Whilst the issue of mandatory immunisation has been discussed, it has not been pursued at present, as it is felt the present initiatives are showing benefit."
The debate over the merits and demerits of introducing mandatory flu vaccination for doctors and nurses touches on a range of 'hot' issues, such as personal freedom, industrial relations, the law and public health policy.
However, the IMO has told this newspaper that it is against any mandatory vaccination programme for doctors.
"The IMO fully supports the flu vaccine programme, however we would have serious reservations if healthcare staff were effectively forced to take the vaccine, thus removing the healthcare choice from individuals," said a union spokesperson.
Separately, the INMO has also come out against mandatory vaccination for its nursing and midwifery membership.
The IHCA did not provide comment by our deadline on whether it believes that flu vaccination should be made compulsory for hospital consultants and HCWs in general.
The NAGP told MI that after "consultation with our Council, this issue does not fall under the NAGP's remit, so it would not be suitable for us to comment".
Interestingly, the IMO's equivalent in the UK, the British Medical Association (BMA), also said it would not state a public position on mandatory flu vaccination (there is no mandatory vaccination in the UK).
"As a trade union and professional body, we can't comment on clinical issues," a BMA spokesperson told MI.
Doctors
Doctors themselves are divided on the topic and we took to Twitter to gauge opinions, asking whether mandatory flu vaccination should be introduced by the HSE. Recently-qualified doctor and MI columnist Dr Neasa Conneally (@neasaconneally) was in favour, saying "this shouldn't even be a question".
"It's like asking whether washing our hands should be mandatory," she said. "There's no justifiable argument for it at all! I can't work without proving hep B, etc, vaccination status [and] this should be no different."
Dr Toby Gilbert (@DrTobyGilbert) agreed, stating: "That is the key argument. Why hep B but not flu?"
Also agreeing with Dr Conneally, GP Dr Patricia Mangan (@manganp11) wrote, "yes, yes, yes" to the introduction of a mandatory vaccination policy, warning of the dangers of a flu epidemic being triggered by "unvaccinated staff".
However, reacting somewhat more cautiously, postgraduate medical student Ms Lorna Holcroft (@Lorbeag) questioned the policy in terms of how it would impact industrial relations and the law.
"Would it be ethical?" asked Ms Holcroft. "Can an employer make such demands of an employee?"
Doctors and nurses with HIV — fighting the stigma
Increasing vaccination uptake is not the only challenge facing those working within the health service.
Doctors and nurses who have HIV also face specific challenges.
A leading UK expert told MI that we "cannot underestimate the devastating impact of stigma" for doctors and nurses who have HIV.
In 2013, the NHS introduced new guidelines for staff with HIV, which allows them to work in any area of the NHS health service. Up until then, according to The Guardian: "The NHS used to impose restrictions on the jobs HIV-positive doctors and nurses could do."
Currently in Ireland, guidelines for medical staff who have HIV working in the health service are provided by the Department of Health document Prevention of Transmission of Blood Borne Diseases in the Healthcare Setting, 2005.
However, as reported in our news story on page 3, a review of these guidelines is expected to begin soon.
The experience of the 2013 guidelines in the UK has been positive, though challenges remain, says Dr Laura Waters, who is a trustee of the Terrence Higgins Trust in the UK and a Consultant in HIV Medicine.
"The risks of HIV transmission from a healthcare worker are negligible. In fact, there are no recorded cases of HIV being passed from a healthcare professional to a patient in the UK," Dr Waters told MI.
"It is vital that we continue to combat stigma and prevent hysteria around HIV with up-to-date facts.
"The vast majority of HIV transmissions happen from sex without a condom, usually when the person does not know they are living with HIV. People with HIV who are on effective medication are not infectious and cannot pass on the virus.
"It is also impossible to get HIV from day-to-day contact, because the virus cannot survive outside the body and is not transmitted through saliva or skin-to-skin contact."
Dr Waters said that all doctors and nurses should be taking "strict precautions" in terms of hygiene and safety.
"Every medical professional should already be taking strict precautions to maintain hygiene and protect their patients against infections, without exception," said Dr Waters.
"So there is no medical reason why someone living with HIV on effective treatment should not work in healthcare or any other profession."
The impact of the new guidelines introduced four years ago has allowed doctors and nurses with HIV in the UK to not face discrimination in their workplace.
Dr Laura Waters, terrence Higgins Trust, UK
"These facts are the reason why in 2013 the guidelines for medical workers living with HIV were updated, allowing HIV-positive NHS staff to work in any area of our health service," Dr Waters told MI.
"This change was a welcome step, enabling medical professionals with HIV to live and work without discrimination because of their HIV status.
"Despite huge medical progress with HIV, which led to the changes in 2013, we cannot underestimate the devastating impact of stigma. It stops people from coming forward to get tested or talking openly about their long-term health condition.
"Stigma often stems from a lack of awareness, so it's vital, especially within healthcare settings, that we continue to educate everyone on HIV, including medical progress, transmission and stigma.
"Increased knowledge and understanding of HIV will help tackle stigma and improve the working environment for medical professionals with the virus."
Ireland
HIV Ireland told this newspaper that the area of doctors and nurses with HIV and their employment situation is not one that it has had much experience in.
The HSE said that it had no figures for the number of its HCWs that may have HIV, as they are not required to disclose that they have the disease, said a spokesperson for the Executive, "unless the healthcare worker is asked to perform exposure-prone procedures".
The current guidelines state that "a healthcare worker infected with HIV must not perform exposure-prone procedures. The only circumstances in which transmission of HIV to patients occurs is during exposure-prone procedures. No other intervention poses a risk to patients, provided infection control procedures are adhered to".
The HSE spokesperson added that currently, "in addition, any healthcare worker who suspects that s/he may have been exposed to HIV must co-operate with any look-back exercise deemed necessary and seek professional advice, including testing, if appropriate.
"An infected healthcare worker must agree to abide by any restrictions imposed by the Local Expert Group who assessed their case anonymously."
Separately, the HSE said the same 2005 guidelines cover doctors and nurses who have hepatitis C.
The 2005 guidelines state: "It is now recommended that healthcare workers who perform exposure-prone procedures must be tested for antibodies to hepatitis C virus and, if positive, for hepatitis C RNA." This recommendation was to be introduced on an incremental basis. A HSE Circular issued in July 2008 stated "all new staff commencing in a post which involves exposure-prone procedures (EPPs) should be tested for hepatitis C".
In relation to hepatitis B virus (HBV), the 2005 guidelines recommend hepatitis B vaccination for healthcare workers.
They also state "healthcare workers identified with viral loads in excess of 104 are at risk of transmitting HBV to their patients and must not perform exposure-prone procedures".
Since July 2008, all new HSE staff starting a post in the public health services, where they might be required to be involved in exposure-prone procedures, have to provide evidence that they are not infectious for HBV. And since May 2009, all existing staff involved in exposure-prone procedures must have a health clearance statement from the occupational health service confirming that they are not infectious for HBV.
If such a statement cannot be provided, any such individual will not be allowed to perform exposure-prone procedures, according to the HSE.
International experience
The debate is far from confined to this island. Mandatory flu vaccination policies vary from country-to-country and in the US, for instance, different policies can exist in different hospitals.
However, the debate over the value of mandatory vaccination has made the pages of the American medical press and international journals. In January, a new study published in PLOS One concluded that the research used to justify mandatory flu vaccination may be flawed. Although, according to Stat News, the authors made clear that this did not mean that they oppose flu vaccination.
But there are also many voices within the international medical community in favour of a mandatory vaccination policy for HCWs.
Dr Amy J Behrman is the Medical Director of Occupational Medicine Services at the Hospital of the University of Pennsylvania, US, and is also Associate Professor of Emergency Medicine in the Perelman School of Medicine at the University.
She contributed to a much-read debate in the BMJ in 2013 on the issue, where she argued strongly in favour of mandatory flu vaccination for HCWs.
"Influenza vaccination is the single best tool we have against the debilitating illness and potentially serious, even fatal, complications of influenza virus infection," Dr Behrman tells MI.
"People at highest risk for severe influenza complications include infants, the elderly and people who are already ill with weakened immune systems. These are precisely the groups least likely to mount a protective response to immunisation. Influenza is transmitted by close contact, including healthcare interactions.
"Transmission can occur before an infected healthcare worker has symptoms, as well as when their symptoms are mild. Therefore healthcare workers can, and should, reduce the risk of iatrogenic transmission by themselves being annually immunised."
But does Dr Behrman think the evidence is there to prove mandatory vaccination is effective?
"Annual influenza vaccine development and efficacy calculations are complicated by the influenza's multiple strains, high genetic variation and variable disease severity," Dr Behrman tells this newspaper.
"In contrast, the evidence is clear that requiring immunisation, for example by making it a condition of employment for healthcare workers, is extremely effective in raising immunisation rates.
"Since annual vaccination decreases influenza illness, and since influenza can be inadvertently transmitted between patients and healthcare personnel, interventions to optimise healthcare worker immunity are crucial."
Dr Behrman stresses that vaccination combined with other measures can result in significant benefits.
"Combined with good hand-washing, good 'cough hygiene' and sensibly staying home from work, influenza vaccination can minimise the risk of transmission," says Dr Behrman.
"Immunisation has a huge advantage over those other actions, in that it requires no additional time or effort from busy healthcare workers. Once vaccinated, our immune systems are 'on autopilot' for the coming flu season, simultaneously reducing the risk of illness and contagiousness."
Review
The HSE has carried out a review following its recent push to increase HCW vaccine uptake over the last year. An Executive spokesperson said that the "review has identified… actions as potential facilitators of HCW flu vaccination".
These actions include "improved access to flu vaccination, on-site 24-hour vaccination capability, vaccine administration at staff meetings".
The actions will also include more senior management engagement and active participation, real-time feedback and monitoring of vaccine uptake to HCWs, name-badges displaying vaccination status, education sessions, communication via posters, emails, payslips and occupational health support of peer vaccinators.
Some of these actions are expected to be introduced in next season's flu vaccination campaign among HCWs later this year.
The NIO has also formulated a number of recommendations on improving flu vaccine uptake among HCWs. At the core is highlighting vaccination as an infection control measure and as a marker of quality and professional care; communicating to HCWs that vaccination should be regarded as integral to duty of care, as equally important as hand hygiene; and addressing HCWs' concerns regarding vaccination.
What are your thoughts on the issue? Write to the Editor or email (david@mindo.ie) or tweet us, @med_indonews.