You are reading 1 of 2 free-access articles allowed for 30 days
Uncovering the skin we are in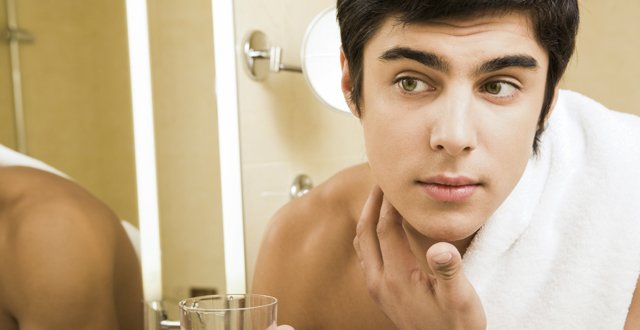 Ireland holds "huge possibilities" for the advancement of dermatology but to exploit them the specialty needs more support and the number of dermatologists should be more than doubled, according to Prof Martin Steinhoff, Director of the Charles Institute of Dermatology, UCD.
"Ireland is well positioned in the field," he told the Medical Independent (MI), "but it's also important to have more support for agencies to build adequate programmes in dermatology. For example, we have only 50 dermatologists, so there are about 100,000 patients to one dermatologist. In the US, with 300 million people, they have 18,000 dermatologists. Germany, with a population of 80 million, has 5,000, but Ireland has just 50 for the needs of four million people. We need at least double that number.
"This is a big unmet medical need issue when you think about the high prevalence of skin cancer, melanoma and non-melanoma skin cancer, psoriasis and eczema and allergies. They are among the top diseases. Skin cancer is the most prevalent cancer in the world so there is a huge gap in knowledge and funding and development in Ireland.
"Skin diseases are still seen as some kind of harmless diseases which can be treated by non-physicians or non-dermatologists. This is dangerous because often it leads to very chronic stages that are then very hard to treat or have to be treated with medications that have significant and serious side effects such as immuno-suppressants.
"Or they may be skin cancers, which are often diagnosed too late or are already spreading. So if there were earlier diagnostics and earlier therapies that also, in the long run, would have a cost benefit because these patients are very cost-intensive."
There are major advantages for patient care, as well as cost savings, if dermatology is developed more in Ireland, Prof Steinhoff told MI. "There are huge possibilities, especially because we have a significant number of major pharmaceutical companies based in Ireland – eight of the 10 top pharmaceutical companies have their headquarters now in Ireland and many companies are very interested in skin diseases. I've had 26 companies visiting [the Institute] in the last two years and with many of them we are now building partnerships for skin research and skin health to develop new therapies.

Prof Martin Steinhoff
"What has dramatically changed the landscape for dermatology in Ireland is the establishment of the research Institute here at UCD. We now have more than 30 scientists dedicated to dermatology research and we have established partnerships with the pharmaceutical industry and cosmetic industry to do more research and more clinical trials here in Ireland.
"In certain areas, such as itch, psoriasis, atopic dermatitis and rosacea, we are already among the leaders in the field of dermatology. But we also want to develop dermatology research and dermatology education and expand into other areas like skin cancer."
Itch
In the area of itch, Prof Steinhoff told MI that there have been significant developments in recent years in the understanding of the condition. "It has been found that chronic itch is located in the skin at different levels in the central nervous system and currently we and others are trying to determine how itch develops and also what leads to these chronic, vicious circles of itching and scratching which lead to severe lesions."
Prof Steinhoff and his team have made a number of discoveries about how the chemical messengers known as cytokines and chemokines send itch signals in the skin. "In recent years we and other groups were able to define new receptors which could help to develop novel therapies for the treatment of itch symptoms based on molecules that block these cytokine and chemokine pathways. Several of these receptors are currently in clinical trail. There was a very successful Phase 2 clinical trial recently for neuropeptide receptors as oral therapy for the treatment of itch," Prof Steinhoff said.
"We are working in partnership with several companies in the United Sates and in Europe to develop these new treatments. Some parts of the research were funded by the NIH (National Institutes of Health) in the United States and Science Foundation Ireland. Currently, we are working with Pfizer on the development of antibodies for the treatment of psoriasis and chronic pruritus. Some of these treatments could be available in the next two-to-three years."
Prof Steinhoff, whose Institute works closely with scientists and clinicians in Trinity College Dublin (TCD), Our Lady's Children's Hospital, Crumlin, and St James's Hospital, Dublin, would also like to see more GPs involved in the novel treatment options of skin diseases. "It's important to work together in partnerships with GPs because many skin diseases are very prevalent and constitute a high number of patients in GP practices." Indeed, each year, 15 per cent of all GP visits in Ireland are attributed to a skin complaint, the fourth most common reason to visit a doctor.
Rosacea
Rosacea, which affects 13 per cent of the Irish population, is another area researchers at the Institute are focusing on. The condition is particularly common in people with fair skin, who burn easily in the sun, and since the Irish population has a high proportion of fair skinned people we tend to be more predisposed to rosacea than people from most other nations. It occurs on the face and has a big cosmetic impact. Although it is not a painful condition, it is a very stressful condition socially.
The cause of this complex facial skin disorder is incompletely understood but a possible etiological agent is the ubiquitous Demodex mite that resides within the sebaceous follicles in the face, according to Prof Frank Powell, the Institute's Chief Investigator and Consultant Dermatologist at the Mater Private Hospital, Dublin, who is exploring the role these mites may play in rosacea.
"The Demodex mite lives on everybody's skin. But in people who have rosacea the Demodex population is about four times higher than in the normal population. So there has been increasing interest in this mite and whether or not it has something to do with rosacea. Some of the more recent treatments are aimed at killing off the mite population or reducing it to a point that is within the normal range and try to get rid of the rosacea rash that way."
'In certain areas, such as itch, psoriasis, atopic dermatitis and rosacea, we are already among the leaders in the field of dermatology. But we also want to develop dermatology research and dermatology education and expand into other areas like skin cancer'
This research is still evolving, Prof Powell emphasised, but some studies suggest if you use treatment that is toxic to the mite the skin condition gets better. "So in our research we are extracting the mites from the face of control subjects with normal skin and in the laboratory we are keeping them alive in artificial conditions for up to five days. During that period we expose them to various agents that may or may not be helpful in the treatment of rosacea. We can see how the mites react to different compounds. But it's difficult because we can't get the mites to survive longer than a few days out of the skin and we can't at the moment get them to reproduce."
It is becoming increasingly apparent, he added, that the skin has many bacteria and different organisms living in it just like the intestine and that the balance between these living organisms is very important in the skin just as it is in the intestine.
If you get too many of the Dermodex mites, as you do in those with rosacea, the balance is upset and that is possibly how it causes inflammation, Prof Powell suggested.
"Perhaps the kind of skin they have or the oils they produce allow these mites to multiply or perhaps there is something else going on. Perhaps the immune reaction to the mites is reduced in patients with rosacea and maybe that's why they proliferate."
Psoriasis
There have also been positive developments recently in the area of psoriasis research, with a breakthrough in January by scientists at TCD that could lead to the development of new therapies to treat the condition.
The research group, led by Prof Seamus Martin, Smurfit Professor of Medical Genetics, TCD, has been examining the role of protein interleukin-36 in switching on the immune system. Inflammatory diseases such as psoriasis are caused when this alarm protein is switched on too easily and the body inflames unnecessarily.
The scientists have discovered the protease molecules that convert the interleukin-36 protein from its benign form to a destructive one by removing a small part of the protein. They liken this to pulling a pin out of a grenade. Psoriasis is caused when these protease molecules are overactive.
As a result of this research, the TCD scientists have patented inhibitors of the interleukin-36 activating proteases, which could potentially be used in new therapies to prevent these molecular processes in psoriasis sufferers, who number over 100,000 in Ireland. The research was funded by Science Foundation Ireland.
Eczema
One of Ireland's leading dermatology researchers is Prof Alan Irvine, Consultant Paediatric Dermatologist, Our Lady's Children's Hospital, Crumlin, Dublin, whose findings in atopic dermatitis (eczema) have made him an international name.
Children with older siblings and who attend crèches are more likely to develop eczema, he told delegates attending the Irish Association of Dermatologists 50th Anniversary Spring Meeting last year.
He pointed out that 80 per cent of people who develop eczema get it before the age of two years, and there has been a huge increase in eczema worldwide, which he attributed to environmental components such as urban living.

Prof Alan Irvine
Filaggrin mutations significantly increase the risk of developing eczema and lead to more serious disease which is harder to treat, as well as increasing the risk of other allergies and asthma, he explained.
Prof Irvine said that it is now possible to identify babies at birth with filaggrin mutations with about "97-98 per cent accuracy" by assessing their skin barrier.
"So we can type children at birth, very early, and we hope to be able to use that to stratify them very early," he commented.
Summarising a unifying theory of early AD pathogenesis, Prof Irvine said skin barrier events are important, with maladaption to environmental change a key interaction. Relative humidity seems very important but the mechanisms behind this are unknown, he said.
However, correction in early life could be very important in altering the life course of eczema, so aggressive treatment early on in young children should thus be considered, he maintained.