You are reading 1 of 2 free-access articles allowed for 30 days
Trust is hard-won and easily lost in vulnerable hep C population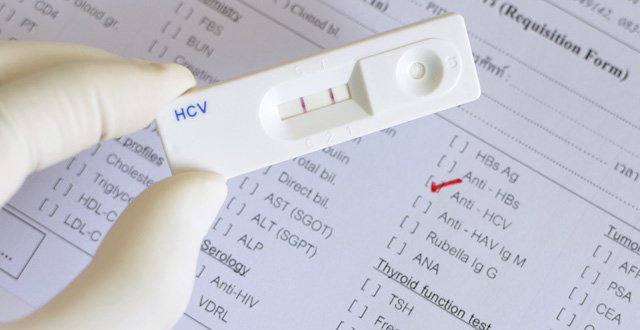 That is why the repercussions of the sudden recent freeze on new patients into the HSE's hepatitis C treatment programme is so worrisome.
In Ireland, there are tens of thousands of people chronically infected with hepatitis C virus (HCV), a high proportion of whom are unaware of their infection. In the Irish context, the largest risk group for hepatitis C are people who inject drugs.
As most readers will be aware, the treatment of hepatitis C has been revolutionised in recent years by the emergence of direct-acting antivirals (DAAs). Last month, the HSE stated that over 1,500 patients had been treated since 2015. The Medical Independent (MI) understands that 1,600 people were targeted for treatment this year, but this is likely to be substantially reduced. The HSE said it had taken the decision to "realign" the treatment programme "because of an unprecedented volume of patients being commenced on treatment during May and June 2017". It said almost 1,000 patients have been commenced on treatment since November 2016.
At press time, the reasons for this apparent surge were not fully understood. However, the sudden suspension of the programme took clinicians and community advocates — and not least the patients themselves — by complete surprise.
Hundreds of patients who were approved for treatment — and hundreds more who were recently diagnosed with HCV — now face uncertainty as to when they can access DAA treatment.
What is more, the HSE's belated efforts to deliver more treatment in the community have also been negatively affected.
The advent of ultrasonography as an alternative to liver biopsy, allied to the DAA treatments, has meant that diagnosis and care in the community are now extremely practicable.
Clinicians and community advocates have repeatedly underlined that more HCV care should be moved into the community, as many homeless and/or drug-using patients do not keep hospital appointments.
Under the national treatment programme, there are currently seven patients approved and receiving treatment through the community treatment pilot sites based at two drug treatment centres. MI understands that it was planned for treatment to be rolled out to around 100 people at three community sites this year.
According to Ms Nicola Perry of Community Response, it had undertaken a preparatory course with seven people who expected to commence treatment in the community and are now left in limbo.
She said much effort has been made to ensure this difficult-to-reach and vulnerable population are aware of the treatment available and encouraged to take it up. Now, however, many people believe that HCV is either not as serious as they have been told, or that they are simply not considered as people worthy of treatment by the health service.
"I cannot imagine what it feels like for the clinicians, but even for us, we feel a bit disingenuous right now," Ms Perry told MI. "We have been speaking to people in groups; we go into a lot of [addiction] residential treatment centres around the city and further afield and we have been saying, 'this is really important, get tested, know where you stand, there is a cure available out there'… Now we are being questioned."
The HSE will need to work incredibly hard with clinicians and community advocates to ensure trust is won back within this vulnerable population, and most of all, to make sure the patients in most clinical need receive care as soon as possible.