You are reading 1 of 2 free-access articles allowed for 30 days
Trumpcare – terrible or 'terrific'?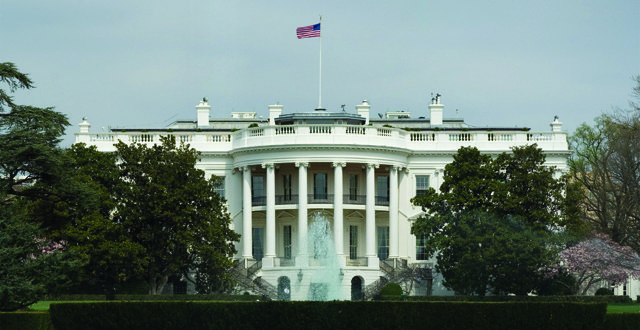 Donald Trump, the Republicans now presumptive nominee in the US White House race, is promising to "make America great again", but experts say his healthcare plan is unlikely to make the country healthier.
He has promised on the campaign trail that when it comes to healthcare the bottom line is that he will not let anyone "die on the streets" and that Americans can expect that healthcare in a Trump administration would be "beautiful" and "terrific".
Since then he has fleshed out his ideas somewhat, but when the Medical Independent (MI) checked out his website again recently, it still seemed vague in many respects.
Mr Donald Trump
There is, of course, the familiar Republican pledge to repeal President Barack Obama's 2010 Affordable Care Act, known as Obamacare. He then repeats what had been the centerpiece of his healthcare discussions on the campaign trail: Allowing health insurers to avoid state regulations and sell their plans anywhere in the country so that, for example, if you're living in New York and a cheaper policy exists in, say, Georgia, you could buy into that.
This could easily lead to a race to the bottom, however, because many fear that insurers would inevitably be tempted to base themselves in the states with the fewest rules about benefits and pricing and the fewest protections for consumers.
Obamacare
That Trump's healthcare proposals disturb Democrats is no surprise, but Republicans and non-partisan experts are also openly critical. Another problem for him is that Obamacare, which Republicans have vowed to repeal and continue to challenge in the courts, has taken hold among millions of newly insured voters over the last five years and they do not seem to want to jeopardise their cover with vague promises of something more "beautiful".
Apart from making insurance affordable for millions more people, a central achievement of Obamacare was to bar insurance companies from refusing to cover people with pre-existing conditions. Trump's plan, however, would remove this ban so the estimated 60 million Americans who have pre-existing conditions would be in grave danger of losing coverage.
US President Barack Obama
In the preamble to his plan, Trump promises to make sure that "no one slips through the cracks simply because they cannot afford insurance". But nothing in his plan comes close to fulfilling that promise. Indeed, the federal subsidies that help to make insurance more affordable would disappear.
Trump's reliance on tax deductions makes his plan less progressive than most Republican plans, which rely on tax credits that are available to people even if they do not have any income tax liability. The end result is that millions of Americans would likely fall into the ranks of the uninsured or they might opt for cheaper plans in another state but be left high and dry when the fine print excludes certain conditions.
"There's something of a mismatch between Trump's talking points and the specific policies he's proposed so far," Mr Larry Levitt of the non-partisan Kaiser Family Foundation says. "His comments suggest that there would be a safety net to take care of people who get sick and can't afford healthcare on their own. His policy proposals, at least at this point, don't accomplish that," a spokesperson for the Foundation told MI.
The Affordable Care Act significantly reduces the number of uninsured by expanding Medicaid, the US government's programme for poor Americans and provides government subsidies for people who cannot afford coverage. Equally importantly, it eliminates the worst abuses in the insurance system through reforms and regulation, such as the prohibition on excluding people with pre-existing medical conditions, which 'Trumpcare' would reverse.
On his campaign website, Trump's healthcare plan almost makes it to the top of his policy list, just under the apparently far more important issue of how he will get Mexico to pay for the "huge wall" he plans to build to keep immigrants out of America.
He begins by castigating Obamacare and says "the damage done by the Democrats and President Obama, and abetted by the Supreme Court" can only be repaired if the next president and a Republican congress "bring much-needed free market reforms to the healthcare industry".
On day one of a Trump administration, he says, he will ask Congress to immediately deliver a full repeal of Obamacare. "However, it is not enough to simply repeal this terrible legislation. We will work with Congress to make sure we have a series of reforms ready for implementation that follow free market principles and that will restore economic freedom and certainty to everyone in this country. By following free market principles and working together to create sound public policy that will broaden healthcare access, make healthcare more affordable, and improve the quality of the care available to all Americans."
Few specifics
But there are few specifics or costings among seven points Trump lists. He would let people deduct their health insurance premiums from their taxes and use tax-free health savings accounts to pay for out-of-pocket costs. So, while he vows to end Obamacare, he does not talk about coverage expansion or about cost controls.
Trump's recipe for developing a healthcare plan is also laid out in his book Crippled America: How to make America great again. His main solution is to hire the most knowledgeable people in the world and lock them in a room. He does not reveal the names of any of the "knowledgeable people" he has in mind, nor does he mention the federal government being invited into this inner sanctum, which is probably not surprising since he favours handing healthcare over to individual states. "He seems to be a one-man policy shop," Mr Michael Cannon, Director of Health Policy Studies at the conservative Cato Institute, Washington, US, remarked recently.
Trump also writes that, despite his past association with the Democratic Party, he has always held conservative values. Thus, he has backed away from his previous support for single-payer healthcare, similar to that in the UK, because he now feels that "maybe it could have worked here [in the US] at a different time but not anymore".
Trump stresses that because he has had to provide healthcare coverage for his workers, he knows what the real costs are. "I know what the problems are. I know what works and what doesn't work. Most important, I know where the waste is and how to provide good medical coverage at reasonable costs."
Mr James Capretta, a Senior Fellow at the Ethics and Public Policy Center, Washington, US, who has been involved in efforts to craft a conservative alternative to Obamacare, was sceptical about Trump's plan. "I doubt that's really a panacea," he said recently. "It's something that might be good and helpful, but it's not going to be groundbreaking."
Trump has also called for giving Medicare, the US healthcare plan for the elderly, the authority to negotiate prices with drug companies. This is an idea that many Democrats favour but which Republicans decry because they see it as interference with the free market. He has also vowed not to cut spending on Medicare or raise the eligibility age, even though many Republicans are seeking to do that because they contend its growth is unsustainable.
Damning
An analysis of Trump's healthcare plan by the non-partisan Committee for a Responsible Federal Budget was damning. "The policies would cause almost 21 million people to lose their insurance coverage, as the replacement healthcare policies would only cover five per cent of the 22 million individuals who would lose coverage upon the repeal of Obamacare. This would almost double the number of Americans without health insurance."
His plan to repeal and replace Obamacare would come with a colossal pricetag for the country, it says. "In total, we estimate Mr Trump's 'repeal and replace' plan for Obamacare would cost nearly $550 billion over 10 years under conventional scoring and about $330 billion (by factoring in) economic growth."
But the bad news for Trump does not stop there. The Committee adds: "This analysis does not include Mr Trump's call to negotiate aggressively for Medicare drugs, a policy that is not listed on his website. He has previously claimed that $300 billion a year could be saved through negotiation, a claim we rated as false because Medicare will only spend an average of $111 billion each year on prescription drugs. Based on previous estimates by CBO (Congressional Budget Office), actual savings would likely be small or negligible."
The Republican congressional health plan outlined on May 12, as Trump met party leaders on Capitol Hill, incorporates many of the billionaire's own ideas, including allowing insurers to sell across state lines and beefing up health savings accounts. It also floated the ideas of a tax credit to help people afford coverage and high-risk pools for people with pre-existing conditions.
The plan is not expected to take the form of legislative text but instead will be a 'white paper'. This means it will not be voted on in Congress and will not have the specifics of a bill, thus making it harder to assess the cost of the plan or how it will affect the number of people with coverage.