You are reading 1 of 2 free-access articles allowed for 30 days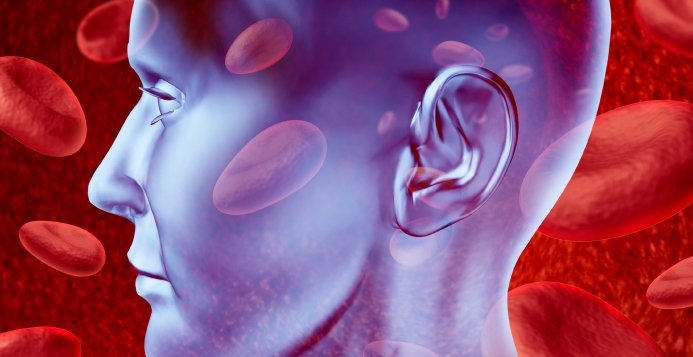 The Department of Health and the HSE are investigating the possibility of providing support and funding for a new FAST stroke TV awareness campaign.
The campaign, which highlighted the symptoms of stroke and the need for swift action, was previously run by the Irish Heart Foundation (IHF) and was ended seven years ago because of costs. FAST stands for facial weakness, arm weakness, speech problems and time (in reference to the need to make a quick ambulance call).
Increasingly, Irish doctors have called for the TV campaign to restart.
"We are getting huge requests from stroke doctors and therapist nurses around the country to re-instigate the FAST campaign," Mr Chris Macey, Head of Advocacy at the IHF, tells the Medical Independent (MI).
"When we did it [the TV campaign], the knowledge of FAST symptoms in Ireland was the highest national rate in the world.
"We met the Minister [for Health Simon Harris] several months ago. At that meeting he was very positive about the possibility of supporting us. We've been in touch with him since; we are hoping that it may be possible that the Heart Foundation and the State will do a joint campaign together.
"There are a lot of extra lives that could be saved with a new FAST campaign. That seems to be very clear."
In March, Minister Harris confirmed to the Dáil that late last year he met with the IHF "and representatives from the Health Service Executive, Clinical Strategy and Programmes Division, to discuss a range of issues concerning stroke prevention and the wider National Stroke Programme.
"The Irish Heart Foundation raised the issue of a new TV FAST campaign and a proposal was subsequently submitted to the HSE and is currently under consideration."
Asked for comment, the HSE pointed this newspaper towards the IHF and the Department of Health.
Mr Macey told MI that the Department has not indicated when it is expected to come back with a decision around possible funding; however, the Foundation has continued to stay in touch with the Minister on the issue since the meeting late last year.
The last TV campaign ran between 2010 and 2011 and Mr Macey says that recent medical advances in stroke care mean that "we now have more to play for than ever. We are desperate to do another campaign. The last time we did it, it was the biggest campaign in the history of the Heart Foundation. We paid for it all ourselves with philanthropic funding. We have some funding [now] to do a [new] campaign, but not as effective as that. Not enough to deliver a TV campaign".
The IHF Head of Advocacy would not speculate on the potential costs of a new TV advert campaign or how much extra is currently needed. But he did note that TV campaigns are not cheap.
"The problem with these sorts of campaigns, the public tend only to act on them as long as they are running. We have also got to find ways to hardwire FAST into the national consciousness, so it's not dependent just on advertising."
He says that more school awareness could be a way of ensuring "that we are not always dependent on scarce funding to deliver an advertising campaign to keep reinforcing it."
However, the facts do show that TV campaigns are particularly powerful.
In Janaury 2011, research published by the RCSI proved that the FAST TV campaign, launched the previous year, had seen stroke-related hospital admissions increase by 87 per cent and 59 per cent more stroke victims got to hospital in time to receive potentially life-saving thrombolysis treatment.
There is also vocal support from doctors working in stroke care. Last July Consultant Geriatrician in Tallaght University Hospital and Clinical Lead for the National Stroke Programme Dr Ronan Collins told MI that the FAST TV campaign was very successful in increasing public awareness of common stroke symptoms.
"The international literature shows that if you stop the advertisement, the message is lost; it is not retained," he said.
Dr Ronan Collins
The medical support for the reintroduction of the campaign continues as witnessed at the recent IMO AGM in Killarney, Co Kerry where the union passed a motion calling on the Government to financially back FAST TV advertisements.
Specialist Registrar in Neurosurgery, and former IMO President, Dr John Duddy said the original FAST campaign had been a "very striking advertising campaign".
"Unfortunately, that campaign ended as the Irish Heart Foundation no longer had the funding to buy advertising space," said Dr Duddy at an AGM session attended by MI.
"What the research showed was that this was an extraordinarily effective public advertising campaign."
Citing research from Sligo University Hospital and Beaumont Hospital, Dr Duddy said it showed that stroke-related admissions went up significantly at both hospitals during the period that the advert was aired.
"Since that time, the treatments for stroke have become more effective and safer as well," added Dr Duddy.
"In that time we have had the development of chemical thrombectomy for stroke as well, which is an extraordinarily effective treatment.
"I think it is imperative that this is not left up to a charity to fund a public advertising campaign like this. The Department of Health should be funding it immediately."
Dr Duddy emphasised that treatments "are time-dependent".
"So the earlier the person gets his treatment the better the outcome and, essentially, these types of campaigns pay for themselves in terms of people's ability to return to work and a reduction in need for long-term care."
Speaking during the same session Dr Lisa Cunningham, a Specialist Registrar in Emergency Medicine at Sligo University Hospital, recounted an experience she had six years ago.
"I remember 2012, working in Galway, and in the back end of Connemara a husband recognised his wife's symptoms of a stroke as a result of the [TV] advertising campaign," she said.
"Realising his wife was having a stroke, coming into the emergency department in Galway and then getting the new novel treatment all within four and half hours, all due to him seeing the advert on the TV."
Dr Lisa Cunningham
Dr Peadar Gilligan, Consultant in Emergency Medicine at Beaumont Hospital and IMO President noted his own professional experience with the impact of the campaign.
"There has been huge advances in delivery of care," said Dr Gilligan in Killarney.
"Where historically we have had patients having strokes who would be permanently disabled, we now have patients coming in with inability to move, inability to talk, they receive their thrombolysis or their radiological intervention and they walk out of the hospital fully intact.
"So this [FAST TV adverts] is incredibly important, that it is adequately resourced, not just the campaign, but also the treatment."
Dr Peadar Gilligan
The new IMO President also raised wider concerns over long-term funding for all effective public health advertising campaigns.
"I think it highlights an issue. Quite often when something is new or novel, support is created for it and sometimes [over time] those resources don't continue," said Dr Gilligan.
But Dr Gilligan also warned that despite improvements in stroke services, there are still some deficiencies in acute care.
"There are centres around the country now because of the inability to attract consultants to the stroke consultant position who are not in a position to offer this service," he said.
"There are departments that are certainly challenged with the delivery of timely thrombolysis to patients."
Speaking to MI Mr Macey agrees: "Absolutely. There are holes in the acute services. There is virtually no hospital in the country that has a stroke service that would meet minimum European requirements. Now having said that, a lot of them are doing an extraordinary job in reducing death and long-term disability."
In March, Dr Ronan Collins told the Joint Oireachtas Committee on Health that the ending of the FAST campaign had a negative impact.
"In terms of cure and prevention, it is disappointing that the number of people attending emergency departments within an ideal timeframe remains low," he told Committee members.
"At least 60 per cent of patients who have a stroke do not present at our emergency departments in an ideal timeframe. I am sure the Committee is familiar with the FAST campaign.
"We would like to see it reintroduced.
"Currently, 85 per cent of our acute hospitals have acute stroke units, which is the foundation of all stroke care. In 2008 less than 1 per cent of our patients were receiving emergency clot-busting treatment whereas now almost 12 per cent are receiving it."
According to statistics presented at the Joint Oireachtas Committee, stroke is the third leading cause of death in Ireland, the leading cause of neurological-acquired disability in adult life and one of the overall causes of adult-acquired disability.
The Stroke Alliance for Europe, SAFE, has estimated that in light of Ireland's demography, if the curve of stroke incidence is not changed, Ireland will experience a 58 per cent increase in stroke numbers over the next 10-to-15 years.