You are reading 1 of 2 free-access articles allowed for 30 days
Time for new contracts for all doctors?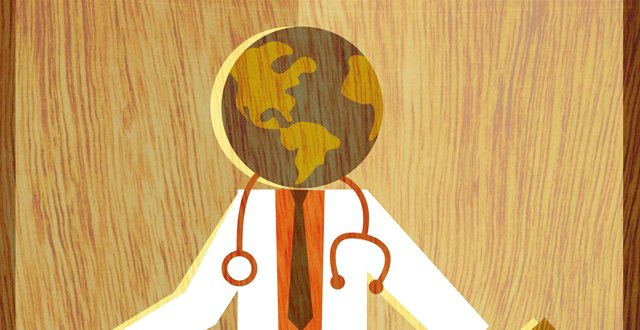 In a nutshell, Ireland is no longer an attractive place to work for doctors.
Doctors fresh from medical school and postgraduate training are heading abroad, where they are eagerly welcomed by other healthcare systems. While they pick up excellent experience of the latest in medicine in other countries, as Irish doctors have done over many generations, the problem is now they are not returning to take up posts in the Irish health services. Furthermore, doctors at more advanced stages of their careers and family life are also leaving Ireland to work abroad.
This issue has been flagged by the Irish medical community consistently over the past number of years but it is only now — with hundreds of empty consultant, NCHD and, to a lesser extent, GP posts — that health service management and the political arena are sitting up and really taking notice.
Our highly-trained doctors are in hot demand in other countries and can we blame them for not wanting to return? The problems with the current consultant and GMS contracts have been well flagged. But during the IMO AGM, there were also sharp criticisms of the current NCHD and public health and community health contracts. Essentially, calls for new contracts for all doctors working in Ireland were made.
Negotiations are ongoing on a new GMS contract, and while some progress has been made, as is typical, the process is protracted and painfully slow, despite the well-acknowledged need for agreement ASAP to address the escalating GP manpower crisis.
Many GPs feel their voices are not being heard in these talks as just the IMO is involved, and not the NAGP. Moreover, individual pieces of the contract, such as diabetes and asthma cycles of care, are being 'agreed' and announced, so one wonders will the eventual contract be a substantial document to be debated, or merely a rubber-stamp of items already announced — thus leaving GPs little wriggle room to accept or reject the biggest changes to their working arrangements in over 40 years.
It was also made clear at the IMO AGM that the current consultant contract was negotiated when co-location was policy and now that is no longer the case, the contracts do not fit the reality of working hospital practice in Ireland. The lack of flexibility, as well as the pay disparity between newer and older entrants, is also having a chilling effect on consultant recruitment. Not to mention, as new IMO President and NCHD Dr John Duddy pointed out, doctors are no longer accepting that their work life must come at the sacrifice of a family life, especially for female doctors, so more flexible, family-friendly arrangements have to be prioritised in any new contract.
Minister for Health Leo Varadkar has expressed his support for talks on a new contract, with a view to more flexible and attractive conditions but the current political uncertainty leaves negotiating a new consultant contract low on the list of healthcare priorities.
Meanwhile, NCHDs are still having to put up with unacceptable working hours in some hospitals, and struggles to get paid for overtime, as well as petty interpretations of educational time and funding, and are voting with their feet to head to countries with better, more appreciative working conditions.
In addition, public health and community health doctors made it clear during the weekend that they are no longer going to sit in the shadows. Now the financial recovery is well underway, it is their turn for long-overdue better pay and recognition of their qualifications, as well as a final solution to the ridiculous long-running AMO saga.
In the background of doctor discontent, there is of course the ongoing trolley and hospital waiting list crises, of which staffing is a key element.
The new Government needs to step up and engage with the medical workforce as a priority to ensure it steers the health service away from the iceberg it is fast approaching.