You are reading 1 of 2 free-access articles allowed for 30 days
The stuff of good medicine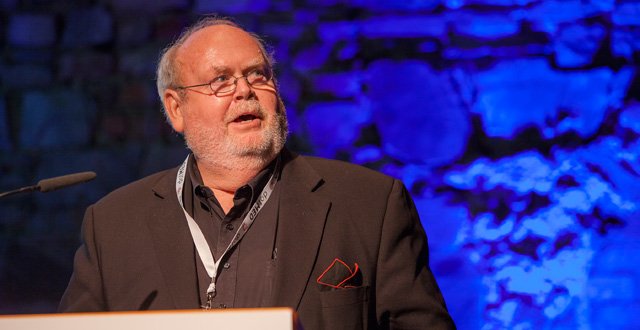 When was the last time you went to the funeral of one of your patients?
Whereas I have had patients with whom I developed strong relationships over the years, whose funerals I might have attended had I known them in any other capacity than as their doctor, I tend not to go. Like many doctors I tell myself I'm too busy.
Although the death of our patients is (in some ways) inevitable, its timing can be difficult to predict. Cancelling or rearranging our working days to attend funeral services is hard to do at short notice, and even though an out-of-hours appearance at a local early evening removal is logistically possible, it is always easier to head on home. It is better to use our time catering to the needs of those above ground, we convince ourselves, than to those below.
But apart from logistics, there may be other reasons why doctors don't attend the funerals of patients who have died.
Dr Danielle Ofri, writing in The New York Times, suggests that funerals make doctors feel awkward: "Now that the medical care chapter has closed, we're not quite sure how we fit into the patient's life. We were so recently actively directing the medical care — doing something — and now we are the awkward bystanders."
And also, being faced with the reality of the death of a patient hurts. "It hurts to keep seeing the bodies of your patients — bodies with whom you have been intimately familiar — laid out in stone-cold carriage. It hurts to see the face of someone with whom you've had deeply personal conversation, now rigid with that oddly blank expression. It just hurts."
For some of us, turning up at a funeral may also feel like returning to the scene of a crime, with the attendant fear of 'being lynched' by angry, grieving relatives. Whereas it is possible that this feeling may occasionally be justified, most of us, on some level, will feel that we have failed our patients in some way when they die. Facing up to this perceived failure can be a difficult part of doctoring in general.
Most of us, on some level, will feel that we have failed our patients in some way when they die
It is not surprising therefore — given the practical and metaphysical realities of attending — that most doctors don't.
And yet, attending funerals may have unexpected benefits for those who make the effort. Thomas Lynch, a Michigan-based undertaker, poet and essayist, gave some advice to doctors about the benefits of attending. Speaking at a dotMED conference, he told the audience: "As humans, being present at a funeral forces us to look into the abyss. It presses us against the ontological and the existential, and makes us ask the important human questions. Is that all there is? Can this happen to me? Am I all alone? What comes next?" He also suggests that for doctors in particular, facing the human realities of a death among our patients reminds us that not only are we fallible but also that death is an inevitable. "You spend your lives trying to stop the sky falling. But the sky is falling." Most of those who end up on his embalming table, he points out, are also very likely to have recently attended a doctor.
"Lead with your humanity," he says to those of us uncertain how to proceed when the time comes. "I encourage you to be among the people of the dead when the time comes — as it always does. You will be improved by it. You can do some really good medicine by just being part of that, when you can, to the extent that time allows — a phone call, a bereavement letter, five minutes at the wake, a cameo appearance at the funeral, a handful of dirt over the grave."
Whereas our continued involvement and communication with a patient's family and loved ones after death is not expected, sometimes the smallest sparks of kindness at the darkest times are the ones that illuminate the most. These kindnesses, Lynch says, "are the stuff of good medicine — these ordinary miracles we do for one another".
Sometimes healing can come about in unexpected ways.