You are reading 1 of 2 free-access articles allowed for 30 days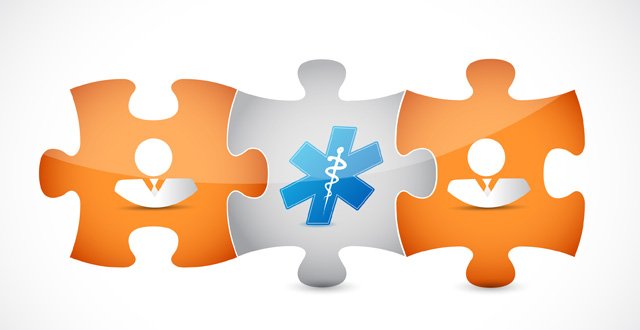 A doctor's career orbits their chosen specialty. The patients they see, the journals they read, their medical interests and alliances, all revolve around a specialty.
Presently, the Irish Medical Council recognises some 56 specialties, with one aspirant specialty (military medicine) awaiting a decision on its status. In deciding on specialty recognition, the Council examines such aspects as whether the proposed specialty is a well-defined area of medical practice; that it demonstrably contributes to substantial improvements in safety and quality in healthcare; and that recognition would be a wise use of resources within healthcare.
However, the Council has stopped accepting new applications, pending a review of the specialty recognition process next year. The Council wants to "open a discussion" on how it protects the public through recognising particular areas of medical practice. Dr Paul Kavanagh, Director of Professional Development and Practice at the Council, says a key question is whether specialty recognition is always the best way to meet this objective, or if other options are available.

Dr Paul Kavanagh, Medical Council
In the context of a changing health service and changing population needs, Dr Kavanagh says the time is "ripe" for analysis and discussion on recognition processes. He confirms to the Medical Independent (MI) that an option that will be explored is "credentialing". Dr Kavanagh notes that this concept is implemented in a number of ways across jurisdictions.
Most recently, the General Medical Council (GMC) in the UK has been examining the idea, which has been discussed in various UK medical fora for a number of years. In July, the GMC opened a public consultation on introducing "regulated credentials". This exercise closes next month and recommendations will go to its governing body in February.
Presently, the Irish Medical Council recognises some 56 specialties, with one aspirant specialty (military medicine) awaiting a decision on its status
The GMC consultation paper describes credentialing as "a process which provides formal accreditation of competences (which include knowledge, skills and performance) in a defined area of practice, at a level that provides confidence that the individual is fit to practise in that area…" On the benefits of credentialing, the document states: "In areas of medicine which fall outside recognised medical specialties, the creation of UK-recognised standards, and a system that we quality assure, would help to make sure that doctors have the appropriate competencies and capabilities. This would be particularly helpful in fields where regulation is limited and patients are vulnerable."
Doctors who have met GMC standards and been awarded credentials in particular fields of practice will have this recorded in their entry on the medical register. A mock-up of how the register may look shows registration details for a fictional doctor whose specialty is noted as plastic surgeon, with additional credentials in "cosmetic surgery (breast) 2017" and "cosmetic surgery (facial) 2020".
Areas that have been suggested as suitable to become credentials include forensic and legal medicine; breast disease management; musculoskeletal medicine; psychosexual medicine; cosmetic surgery; remote and rural medicine; and medical leadership and management.
The proposals would also mean that the GMC would be able to recognise GPs' credentialed special interests on the medical register.
How organisations can establish a GMC-approved credential, and how doctors will obtain and maintain a credential, are among the matters on which feedback has been sought.
GMC guidance requiring doctors to work within the limits of their competence would continue to apply.
In Ireland, credentialing was aired in the influential Building a Culture of Patient Safety — Report of the Commission on Patient Safety and Quality Assurance (2008). However, it described credentialing as "a process whereby healthcare organisations review the qualifications and track record of doctors and other professional staff who are either joining or are already working within their organisations".
The report added: "In the United States, credentialing is linked to the concept of privileging, which is used by healthcare providers to define the scope of practice of healthcare practitioners."
The report said that privileges are related to an individual's documented experience in categories of treatment areas or procedures, to the results of treatment and to the conclusions drawn from quality assurance activities.
It recommended that a group be established to collaborate on the scope, design and implementation of a credentialing system. It also advised that the group should report on the ways in which a credentialing database could potentially be used as part of a privileging system for healthcare professionals.
A Department spokesperson noted the Council's upcoming review, which will examine international best practice.
Back at Kingram House, Dr Kavanagh says that the Council will have to carefully assess what it can move forward in terms of recommendations arising from next year's review.
"Because, for example, to move towards a system of credentialing, some of the initiatives required to give effect to credentialing may reside outside the Medical Council," he comments. "While the GMC in the UK are taking a very particular lead role around credentialing — and we will be very interested in looking at their work — in other health systems, particularly North America and Australia, where credentialing and privileging are quite well established, they tend to operate as what I would term 'clinical governance processes'. So they tend to be functions that are undertaken by the employer, by the healthcare organisation, at an organisational level, and they tend not to involve the medical regulators — they tend to sit outside the medical regulator.
Key lead role
"As you can see in terms of the work the GMC is doing, it has identified a very key lead role for itself. I suppose until we undertake the review, and go through that process, and have those discussions with various different people, it is hard and it would be unfair for me to pre-empt where that might bring us. I think, very definitely, credentialing is likely to be something that we will like to explore, but giving effect to the final view that we take around what is best for the health system in Ireland may have roles and responsibilities for the Medical Council but it may be about making recommendations to other organisations."
Dr Kavanagh believes the Council has done good work in the area of specialty recognition under the Medical Practitioners Act 2007. "Specialty recognition is something that is demand-driven," he adds. "So here at the Medical Council, we don't reach out and suggest that specialties would come forward. It is very much something that happens within the medical community, and groups of doctors come together and determine whether or not they think it would be useful to be evaluated …
"We would know through our interaction with the medical sector that there is quite a bit of interest in this, and quite a number of different groups of doctors are asking that question — should what we do be recognised as a specialty?"
Vascular surgery was the specialty most recently recognised by the Council. It achieved recognition in late 2014, joining intensive care medicine, neonatology and pain medicine as having been accorded specialty recognition last year.
Collaboration
MI has learned of collaboration over recent months between the Office of the State Pathologist, Department of Justice and the RCPI in developing a new application for recognition of forensic pathology (a previous application was not approved).
Meanwhile, Dr John Hillery, Director of Communications and Public Education at the College of Psychiatrists of Ireland, who notes the Council's current moratorium, says the College has been keen to pursue recognition of forensic psychiatry.
The manner in which these areas of practice may be assessed in the future is yet unclear. But Dr Kavanagh says reviewing the process is important, "because that [process] is only fit for purpose in the context of where the health system is at any point in time; in the context of what our population health needs are at any point in time; in the context of where the education and training sector is, and in the context of where the health service is".
"And we know that over recent years we have had Future Health [A Strategic Framework for Reform of the Health Service 2012- 2015], we have a lot of changes happening in terms of the move towards universal health insurance, shifting the balance between secondary care and primary care, reconfiguring our acute hospital system, and you know the time is probably ripe for us — having done good work in line with international best practice around recognition of specialties over the last number of years, under the 2007 Act — to just pause and have that discussion with the sector around 'is this meeting everybody's needs?'"
One other aspect of specialism is that greater flexibility is required for doctors in training. An upcoming Council report on career intentions and retention intentions will describe the "interest that there is among some trainees to move horizontally from training in one specialty to training to another". Facilitating such movement is an important challenge for the health system, concludes Dr Kavanagh.
The birth of vascular surgery as specialty — the evolution of a profession
Globally, proliferation of medical specialisation has sometimes sparked concern, particularly around possible care fragmentation. However, on other occasions, specialisation has been considered vital to patient care. The latter rings true in the case of vascular surgery, recognised as a specialty in Ireland by the Medical Council in late 2014.
Its journey to monospecialty took time. The view of Mr Sherif Sultan, Consultant Vascular Surgeon, University Hospital Galway and the Galway Clinic, is that, in the years preceding the application in 2011, there was a degree of disquiet about separating vascular surgery from the body of general surgery. He says that long-established work practices, such as the fact that some general surgery lists in private hospitals are undertaken by vascular surgeons, were among the barriers. Mr Sultan says change always meets "challenges and objections". However, he contends the widening technologies and techniques associated with vascular surgery deconstructed any arguments against the move.
Dr Niamh Hynes, Clinical Lecturer in Endovascular Surgery at NUI Galway, and a Senior Registrar in Vascular Surgery at the Galway Clinic, says that from the 1980s, vascular surgery began to acquire "rather unique catheter skills that are not affiliated in any way with general surgery".
The demands of mastering vascular surgery's open and endovascular cohorts necessitated an end to its subspecialty status within general surgery, and specialty status in its own right, she outlines.
The application for specialty recognition in 2011 was spearheaded by the Irish Association of Vascular Surgeons (IAVS), currently chaired by Mr Paul Burke, Consultant Vascular Surgeon at University Hospital Limerick (Mr Dermot Moore was chairman in 2011).
Mr Eamon Kavanagh, the Association's Honorary Secretary when the application was prepared, says the worldwide trend towards monospecialty status laid a solid groundwork, and particularly developments in the UK. In addition, he says the RCSI was very supportive of the Association's plans.
"General surgery accreditation is overseen by the Joint Committee on Surgical Training and our trainees currently sit an intercollegiate examination run by RCSI and the UK Royal Colleges," explains Mr Kavanagh, who works as a Consultant Vascular Surgeon at University Hospital Limerick. "The recognition of vascular surgery as a separate specialty in the UK meant that an exit examination in 'general surgery with a special interest in vascular surgery' would no longer exist — this was a big factor in proceeding with our application."
Some concerns were articulated preceding the application. These included that there would be enhanced demands on a relatively small vascular workforce, in respect of the training, examining and counselling of trainees; and there was also a sense of the unknown, in terms of attracting trainees into the specialty. Private practice in general surgery was an issue touched on, but "wasn't the chief concern", outlines Mr Kavanagh.
In recent years, 10 vascular units in Dublin (five), Cork (two), Waterford, Limerick and Galway have provided vascular training as part of RCSI Higher Surgical Training. Many of the graduates from this programme have also undertaken international fellowships in world-renowned centres in the US, Canada and Australia. Currently, there are approximately 30 consultant vascular surgeons working in the 10 Irish units. This high level of training will continue, but with an enhanced and earlier focus on vascular surgery, says Mr Kavanagh.
A majority of vascular surgeons have already stopped performing elective and emergency general surgery, he reports. "Of course, nobody would like to see a gap in the provision of emergency general surgical care as a result of this change. I think each unit has slightly different challenges and this is likely to lead to an expansion of general surgery posts in some hospitals, whereas some of my vascular colleagues may continue to provide emergency general surgery, as well as their emergency vascular commitment."
As with any specialty, there are challenges in the delivery of care. With an ageing population and increasing prevalence of diabetes, workload is increasing and casemix becoming more complex. "We manage some of the oldest and sickest patients in our hospital and as many as 50 per cent of vascular patients present to hospital on an urgent basis," Mr Kavanagh reports.
Prof Sean Tierney, RCSI Dean of Professional Development and Practice, Surgical Affairs, says the drive for specialisation is based on good data, which shows that "surgical procedures, particularly complex surgical procedures, are best done in high-volume centres by people who do a lot of them, and deal with a lot of those patients, rather than having it diffused".
"People doing smaller numbers of lots of different operations isn't as good, in terms of outcomes, as focusing expertise. And that is really where the drive for specialisation is coming from," he adds.
A number of specialties have grown out of general surgery, but Prof Tierney, who is a vascular surgeon, indicates that a substantial body of work remains for the general surgeon.
As the RCSI website describes, general surgery in itself is not truly a specialty in Ireland. Rather, it has been replaced by general surgeons with a special interest in areas including upper and lower GI and breast surgery.
Prof Tierney says general surgery remains an attractive option, with "no problem recruiting into the specialty".
As to a training programme for vascular surgery at the RCSI, Prof Tierney says the Medical Council has examined the proposed curriculum, which it will either approve or recommend changes to. It is likely to be 2017 before any trainees are taken into the new specialty programme.
The power of experience — undergraduate exposure to different specialties
The battle for space on the undergraduate curriculum intensifies as medicine's knowledge base grows, says Mr Paul Harkin, Director of Strategic Development at UCD's School of Medicine and Medical Science.
Specialty groups have, on occasion, lobbied for more time in the curriculum, sometimes unaware that their specialty may be taught across modules rather than as one. Over the years, UCD and other medical schools have integrated the clinical curriculum into earlier stages of their programmes, in order to expose students to medical practice early on.

Dr Mary Sheehan, ICGP
"For graduate-entry medicine students, in week one, semester one of year one, they are out with a GP observing the patient-doctor interactions," notes Mr Harkin. "Bringing the specialties earlier into the curriculum is one way in which we make the students aware of the different specialty types."
Structured career evenings and formal clinical attachments also contribute to the students' sense of specialties.
Mr Harkin says many students are also well-researched on their options before starting their degree. "For some of them, they have mapped what they are going to be, what type of doctor, what specialty they are going to pursue. Now, that might change during the course of their studies, but they have researched a lot of the options."
Students do sense a long journey ahead and the School tries to "reassure them that there are very clear milestones that they will achieve, and each step in the process gets them down that road".
Medicine is ever-changing and the practitioners of tomorrow may travel down quite different roads, adds Mr Harkin. "More sophisticated therapies are being developed, many with accompanying diagnostic tests, which seek to stratify patients by disease type or stage as well as by response to these interventions. One consequence of personalised or precision medicine — if it is every fully delivered — is that each patient becomes a unique case. Specialism might become redundant or perhaps unattainable."
There are other factors which might impact on the sustainability of specialties. "These include the ability to sustain differentiated training programmes and an increasing trend towards operating across a number of specialties," he explains.
"The long-term strategy of most healthcare systems is to move towards community-based care delivered by general medical practitioners who are supported by allied health professionals and who have good and appropriate referral pathways to specialists when required," he notes. "In the US, insurance companies are increasingly insisting that patients can only be admitted to acute hospitals under the care of a hospitalist (generalist) and explicitly not a specialist.
"Hence, the trend seems likely to continue worldwide away from individual, independent practitioner, towards multi-professional healthcare teams that manage the care continuum. It remains to be seen if this will result in less specialities or, more likely, a clearer differentiation between generalist and specialist," Mr Harkin says.
In respect of UCD medical students, the School seeks to deliver competent individuals who have the necessary skills, knowledge and attributes to be successful in a range of specialties and as a generalist.
"In our 'preclinical' subjects such as chemistry and physics, we look to expose them to the emerging possibilities within nanomedicine," says Mr Harkin. "Mathematics and statistics extends to include computational methods and systems biology. As a strategy, we look to expose our students to research methods and encourage them to participate in research projects in conjunction with our research groups. We look to expose them to early clinical contact and early engagement with a variety of specialists."
It is emphasised to students that medicine is a career with plenty of choice, he says. This point is echoed by academic epidemiologist Prof Anthony Staines, who trained in public health medicine after beginning his career in paediatrics.
"I was working in the Coombe as a neonatal paediatrician," he recalls. "I liked what I was doing but the questions I wanted to ask about my patients were public health questions. I was interested in why they were premature, why they were low birth weight, and I was really interested in what happened to them when they went home. Obviously the clinical questions matter a lot, but what interested me more was the later stuff — which is very much a public health set of questions."
One area of specialism that Prof Staines would like to see developed is child health in the community.
"We don't have a model for general practice with a special interest in, and specialised training in, community child health, which I think would be a valuable model," he says.
In respect of managing multi-morbidity, the ICGP has positioned GPs as specialists. However, it says appropriate resourcing is required. "As a society, we need to learn to value generalism," says ICGP Chair Dr Mary Sheehan. "Based on Barbara Starfield's research, countries that invest in primary care, which is of its nature generalist, have better health outcomes at a lower price."