You are reading 1 of 2 free-access articles allowed for 30 days
The Simon Harris interview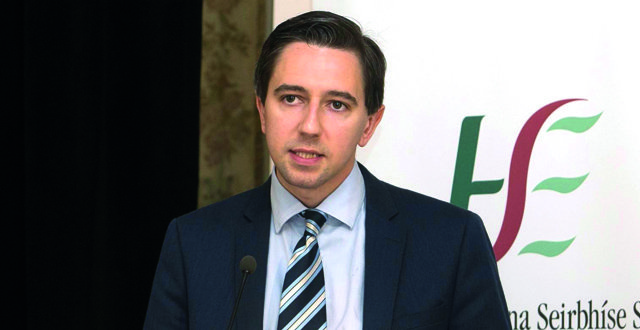 Simon Harris was appointed as Minister for Health in May 2016 to a warm welcome from the medical community. However, almost two years on, GPs have run out of patience waiting on a new contract against the background of stalled talks, the pressure of free GP care for under-sixes and the lack of progress on reversing the FEMPI cuts, while the consultant recruitment crisis shows no sign of abating.
Meanwhile, hospital waiting lists are at an all-time high of nearly 700,000 and the number of patients on hospital trolleys hit a new record of 677 on 3 January, and breached 600 on a number of occasions in February (following our interview with Minister Harris, the highest ever total of 714 patients were on trollies on 12 March).
However, the Minster recently secured a Government commitment to fully fund his healthcare bed and staffing capacity review, announced a major €10.9 billion capital investment plan for health, which will see the building of a number of new hospitals, has overseen increased annual health budgets during his tenure, and maintains that the 10-year cross-party health policy plan Sláintecare is already being implemented. He spoke in depth to the Medical Independent (MI) about the key issues affecting the health service and healthcare professionals.
Minster Harris on the long-promised new GP contract:
"I understand their [GPs] frustration because it has taken a long time. I get that and I hear them on that, I really do. A mitigating factor is we are having a discussion about a contract that is many decades old. There are a lot of moving parts going on in health at the moment and I suppose it is trying to work our way sequentially through all those parts, so one of my big priorities was to get the health capacity report finished, but not just finished – finished, approved by Government, published and funded and thank God that is now done. If I had told you six months or a year ago that the Government would approve in full all recommendations of a capacity report, 2,600 extra beds, and fund it four years before it was due – funded fully by 2027 instead of 2031… Health has had a really poor capital budget over the last 10 years, just over €4 billion, and it now has almost €11 billion (€10.9 billion) over the next 10 years so that is an increase of 165 per cent.
"Sláintecare, the first effort [on] a cross-party report on health – how that interacts with GPs is something I've had to have at the back of my mind as well and we are bringing an implementation plan around that to Cabinet around Easter. Then the GP contract is the fourth building block…
"My Department has had a lot of discussions with GP organisations. I think they were useful but they have gone on a while now and people want to see a bit of action. I really get that and I hear that very clearly, so I hope in the coming weeks we would be able to sit down with GP organisations in relation to what does a world post-FEMPI look like… I think there is a lot of common ground here. I think GPs want to be resourced properly, to make their practices and their futures sustainable. I want that too because it is in the interests of our patients.
"GPs tell me they can do an awful lot more – we need them to do an awful lot more, but they also say, 'look, if you want us to do more, you're going to have to resource us and support us to do more'. And they will tell you this – it is not all just about their own fees and income, it is about things like more nurses in the practice, because not everything in the GP's practice will be done by the GP. They talk about chronic disease management, diabetes, COPD, those sorts of things as well. So I genuinely believe, and I believe this with more commitment and determination than ever, because I now have a Government decision behind me in relation to having talks on FEMPI, that 2018 will see a number of new measures agreed as part of a GP contract and will see a roadmap or a process to deal with FEMPI."
On whether agreeing a full new GP contract is possible this year:
"I don't think we should limit our ambition on this. From my perspective, I would love to do it all and have the conversation and do it all in one go: Agree FEMPI, agree how to deal with FEMPI, agree what a new contract looks like, agree how GPs fit in with Sláintecare, but I'm conscious both sides will have views and I'm happy for them to play out, but we do need movement on it – they want movement and I really want movement."
On the desire of many GPs to exit their out-of-hours commitments:
"I think it is part of the contract discussions. We as citizens need to be able to access our GPs out of regular hours. I accept that, but I also accept that GPs need to be resourced and supported to do that."
On whether there will be a full unwinding of FEMPI for GPs:
"That is a matter for the negotiation. What I would say is if you look at how it has been dealt with for public servants, you've seen obviously a priority placed on low/lower earning civil servants and then you've seen an unwinding of FEMPI for higher earning civil servants at a slower or different rate. You've also seen public servants agree that in return for their FEMPI money that there are some things they are going to do, that they didn't do pre-FEMPI. So I think there is a lot of detail that we need to work out there…
"I've always described the unwinding of FEMPI as an enabler to a new contract. I understand that GPs have a very clear message; that unless you deal with FEMPI they don't believe they can do any more. I hear them on that, therefore if I want them to do more I have to deal with FEMPI. I get that. What GPs will or won't do in return for FEMPI is a matter for discussion, but I understand that FEMPI in and of itself won't be the entirety of a new contract by any manner of means. If there are new services we are asking GPs to do, that will be dealt with separately."
On working with both the IMO and the NAGP on the contract:
"I want the talks to be as inclusive as possible. I understand we have a very specific arrangement with the IMO. We have a framework agreement, we negotiate with the IMO. As Minister I have introduced a consultative role for the NAGP, so I'm eager that it is an inclusive process… I think there is also room to consult with others, the NAGP being one and I think the ICGP have a really important role to play too. They are not a representative body in a union type sense, but they are the education and training body and they have sent me some very interesting and good proposals. I hope they play an information-giving role. They have played a very good role in encouraging people to take up GP training places – 400 people have applied for 198 GP training places this year, which is interesting in all the stories, the difficult stories we hear of the situation facing GPs… I know the ICGP did a huge campaign to encourage people, so I want to acknowledge that."
On the mooted introduction of salaried GP posts:
"I'm in favour of that, in an optional sense. Obviously I understand that GPs don't wish to be salaried employees of the HSE in many cases and they very much respect their independence and their autonomy, so I appreciate that. But we can't have a situation where rural communities, but not just rural communities but urban areas of deprivation as well, can't have a GP because it is not economically viable. We have to work out a model… How you do it through funding organisations that then subsidise, like Safetynet [an organisation which runs health services for vulnerable patient populations such as the homeless], or you do it directly [through] salaries. I don't mind what model we use once we get the outcome we want."
On the roll-out of free GP care to under-12s and beyond:
"I have a job to fulfil the Programme for Government commitments in relation to health and it does say we are going to expand access to free GP care for children. I also have a situation where Sláintecare, which is a cross-party committee, talks about making primary care low cost or no cost, is the phrase it uses, and that goes wider obviously than just children. I've tried to take a different tact to this because I've heard what GPs have said, which is 'we're worried about capacity'. If you just focus on eligibility and don't look at capacity then all you will do is swamp general practice and I really don't want that to happen. So I'm very open to having a conversation; I've said this [in November, at the launch of the report A Future Together – Building a Better GP and Primary Care Service, when Minister Harris referenced the cost to parents for their child to see a GP]. And I was kind of frustrated at the time, in a newspaper headline the next day that seemed to think that I was having a go at GPs, which I really wasn't. What I was basically saying was, and I believe this passionately, that there are mothers and fathers who go to bed at night worried about being able to afford the cost of a doctor tomorrow if their kid is sick. We all know that. We know that costs can be a barrier to accessing healthcare. But that doesn't mean that it has to be entirely free, and I did go on to make that point, which is maybe there is a co-payment, maybe there is a capped number of visits, so I don't think everybody in this country wants everything for free, but I think some of the costs facing parents with kids are too high; that is not me interfering in private practice or any of that type of stuff. So I'm open to having an engagement about low-cost GP services for children, rather than no cost, which I've heard a number of GPs call for over the years. But when I said it I think it was misinterpreted or misunderstood at the time. I don't believe it has to be entirely free for every child, but costs should never be a barrier to a parent being able to get their child to a GP."
Minister Harris during a visit to Bando Community Hospital in 2016
On whether Taoiseach Leo Varadkar is on board for the roll-out of Sláintecare and if he believes it will be implemented:
"I think he [Taoiseach] is really on board for it. If you look at what he has said before, it has to be about providing a detailed implementation plan… The report itself calls for a detailed implementation plan. It acknowledges where we want to get to, it has ideas on how to get there but it does talk about the need for a more detailed implementation plan. I think the Sláintecare Report is excellent, I really do. I want to get to where it wants to bring us after 10 years, but the sequencing of some of the things in it is a bit odd. So it talks about, going back to GPs, massively increasing eligibility for free services or low cost services, without doing the capacity piece first and if you swamp the system with loads more eligibility but don't put the capacity in, you get into trouble. It talks about things like taking private practice out of public hospitals, something I absolutely agree with, but it also rightly says I need to do an impact study on how you would manage that and I have appointed Dr Donal de Buitléir to do that… There is a lot of work to translate the plan. It is a 10-year plan for a reason. I would absolutely reject the suggestion that it will be a year in April [the plan was published in May 2017] and we haven't moved on with a number of elements in the plan. It talked about having elective-only hospitals – we have now got funding to build three; one in Dublin, one in Cork, and one in Galway. It talked about reducing the Drugs Payment Scheme [threshold]; we did that in the Budget. It talks about reducing prescription charges; we did that in the Budget. It called for a dedicated primary care fund; we did that in the Budget. It said to reinstate the HSE board; I got permission from Government at a special Cabinet meeting on Sláintecare in Cork to go ahead [with that] and I'm hoping to have that in place in 2018, subject to the Oireachtas passing the legislation… I think if [we] can put the right sort of board in place with the right competencies, it can make a really big difference in terms of accountability, oversight and expertise.
"It [Sláintecare] also talked about putting diagnostics in primary care – we now have four primary care facilities around the country with x-ray facilities, loads with ultrasound facilities; 110 primary care centres and I got €810 million extra in capital for the next 10 years, when we launched the capital plan, to put more diagnostics in primary care and expand the primary care networks. So we have been moving on with a lot of the elements, conscious of what Sláintecare is. I find myself 'Sláintecare'-proofing health policy already, but we will have a detailed implementation plan [due to be put to Government before Easter] and the person appointed [to lead the implementation office] by April, is the plan."
"… I think having a dedicated person with the appropriate competencies, whatever the interview panel decides, to drive health reform is something we have been lacking. I have a job as Minister to set the policy, the Director General of the HSE has a job to run the health service, but someone whose full-time job is the reform agenda and delivering that, I think will be really helpful. So we are looking forward to having that person. There has been a lot of Sláintecare briefing and training going on in my Department – we've had training and briefing sessions for over 100 members of staff in the Department. What I find in the Department is that there is an excitement that we actually have a health policy, a very clear health policy, that our policy isn't just fire fighting or isn't just how much money did we get in the Budget, that there is actually a direction of travel."
On whether the Government has the appetite to tackle those who oppose parts of Sláintecare, such as the removal of private practice from public hospitals:
"There's lots of vested interests in healthcare, and people in a democracy have a right to state their interest, and to state their views, and that's fine, but I believe Ireland is an outlier in relation to private practice in public hospitals. I think we've weirdly convinced ourselves as a country that it is not that abnormal – it is, it is really abnormal that you could have a packed public hospital with an inadequate number of beds yet private practice going on unchecked upstairs. That is not fair and it is not equitable and I am the Minister for Health for the public health service. And the idea that there are beds in our public health service being utilised by private patients is unfair, it is inequitable, it is not a universal health service as long as that continues. That's what I genuinely believe, that is what Sláintecare believes and the Taoiseach has been clear about this publicly as well, about the role of private practice in public hospitals. But how you make it happen is a really important piece and in fairness the [Oireachtas] Committee recognised that. What you don't want to do is have unintended consequences; you want to make sure you have enough consultants in the public hospitals. You have to deal with – it is not an insurmountable issue – but you have to deal with the income issue. If you were to click your fingers and take it out today there is €600 million or thereabouts of private income in public health services, so all of these things are doable and they do require an impact study to make sure there are no unintended consequences. I think Sláintecare talked about, and I could be wrong, removing it over five years, so by the end of this year I will have a report on how to go about it, by the [Dr Donal] de Buitléir group, but I still think that is a doable timetable."
On the planned referendum on the Eighth Amendment:
"My priority is women and women's healthcare… If the people of Ireland vote to repeal the Eighth, and I hope they will, the law of the land the day after will be the same as the way it is now – the Protection of Life during Pregnancy Act 2013 will stay the law until a new Bill is introduced and I imagine there will be a significant body of work in that [legislatively]… and at that stage we will have a conversation with any and all health professionals. I would make the point that there is conscientious objection. No doctor is going to be forced to administer this. I would also make the point that how primary care and secondary care interact would be very important too and there will be plenty of time, and I really do want to reassure GPs and more importantly women in this instance that there will be plenty of time to discuss the operationalising of this. My Department is already engaged with the ICGP and the other Colleges."
On the consultant recruitment crisis:
"Yes, it is [still a huge issue] though you wouldn't think it. There are many more consultants working in the Irish health service this year than last year and the year before and over the last decade, so consultant numbers are rising, but so too is the population, so too is the complexity of the issues people are dealing with. The Public Sector Pay Commission has a big body of work to do here [its report is due in May]. The Government has recognised that health is an area in which we have a particular challenge when it comes to recruitment and particularly retention more so than recruitment… "
On the hospital waiting list crisis, where almost 700,000 people are awaiting an inpatient or outpatient appointment:
"I really believe, and I think there are so many figures on waiting lists you can bamboozle people, I can bamboozle myself with the figures, I genuinely believe looking at it objectively in inpatient day cases we can make huge progress. If you look at the figures, even during Celtic Tiger Ireland, there were always around 50,000-odd people on waiting lists [for surgery; currently over 100,000]… I think 54 per cent of people are getting their operation in six months or less, 33 per cent in three months or less, some people are waiting far too long. I genuinely believe all of the evidence shows when you invest in the NTPF [National Treatment Purchase Fund], and that doesn't just mean private [care] because a third of its budget last year was spent on insourcing, but when you have a dedicated vehicle like the NTPF just obsessed on waiting lists and waiting times and you resource it – and we have increased its budget to €55 million this year – that that can come down. So I really expect that we are going to see big progress on that this year and I expect you are going to see inpatient day case lists return to what I suppose was a pre-crisis level within the next 18 months to two years, I do believe that.
"Where there is a big problem is outpatients and you have referenced a figure of 500,000. What you or I don't know on that is – they are not 500,000 patients; you and I could be on it three or four times. If we have a chronic disease we could be referred to different people. Your doctor could have referred you to more than one person. I am not minimising the thing; it is a huge problem but we need to learn an awful lot about the composition of that list. We need to validate and I don't just mean administratively validate, I mean clinically validate; we need to look at how many of those patients could be looked after in primary care. If we implemented the Primary Care Eye [services] Review, how many people could actually be moved from there, can the NTPF do anything on the 'see and treat' – we've set aside €3 million for outpatients this year. There might be someone on a waiting list who is waiting for an eye procedure, but actually if they see the ophthalmologist at an outpatient clinic, the ophthalmologist can nearly do the procedure there and then, that person is fully dealt with and off the list rather than being left on an outpatient list to ultimately eventually see a consultant to tell them what they already know, which is that 'you need a procedure'. We are looking at things like that and validation. Validation, politically, you can get criticised [about it] sometimes, but you do need accurate lists. Best international practice I think is that you should validate your list twice a year. We haven't been doing that in Ireland, for good reasons, they've had to cut back on administration and the likes in the HSE. But we need clean, accurate lists as well. I'm more concerned about outpatients because I think there is a plan for inpatient day cases. People are waiting too long but there is a plan, there are resources and I think that will see progress… These are real people and we need to find out exactly what they need and how best to get them their service. The GP contract may be a part of that too."
On what he would like his legacy as Minister for Health to be:
"I always think politicians talking about legacies make me shudder, but I think in the last economic boom in Ireland a lot of things were achieved, genuinely, roads were built, a lot of good things were invested in. The one thing we didn't do in healthcare in Ireland in previous times of economic growth was invest in a clever way. So budgets were increased and people like yourself will judge ministers on Budget day on how much money they got in the Budget and did they get a good Budget or not, and that's fine and that's important. But it drives me crazy that from 2007 to 2013 the number of hospital beds in Ireland were reduced, and that wasn't all a period of recession; there was a policy in Ireland that we had too many hospital beds. The capital budget in health is how we are going to fix the health service. Investing in infrastructure, investing in elective-only facilities, having the right number of hospital beds, having the right number of community beds; that coupled with the reform in relation to a GP contract, the role of nursing in 21st Century Ireland, how our consultants interact with the health service; they are the two big pieces for however long I'm in this job that I really want to focus on.
"I really like my job. I mean people always say 'ah God, being Health Minister must be such a tough job'. I mean, not at all. For people in the health service who can't access health, that is a tough situation…
"You know, when we surveyed patients this year we didn't ask ministers, politicians, commentators, journalists, or whoever, we didn't ask them 'what do you think of the health service', because everyone gets to hear what you and I think of the health service.
"We actually asked patients, people who had spent a night in an adult hospital 'how did you get on with the health service' and 84 per cent of them said they had a good or very good experience, 79 per cent said they had a good or very good experience in being admitted to hospital, 65 per cent of them on going home from hospital. There are so many good things going on around the health service. If we want to address recruitment, retention, morale we are going to have to start believing there are problems in the health service that we've got to fix but not everything in the health service is appalling. And when I actually get out of this office and get to meet real people working in the health service I have real confidence that as a country we can get to where we need to get to."