You are reading 1 of 2 free-access articles allowed for 30 days
The reality of immortality: Who wants to live forever?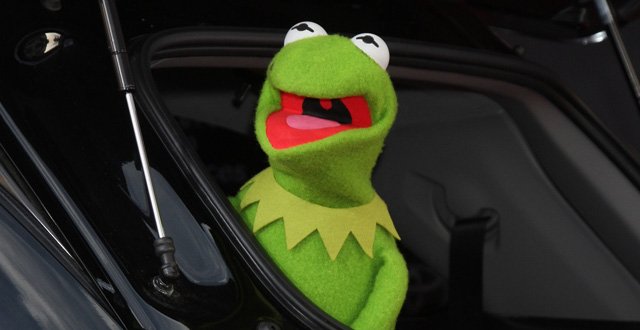 With Easter upon us, it seems apt to address the theme of resurrection and one man is tackling this issue in his own way. Prof David Casarett of the University of Pennsylvania's School of Medicine is a specialist in end-of-life care and hospice medicine and is taking a look at the science and ethics of resuscitation in his book Shocked: Adventures in Bringing Back the Recently-Dead. Mindful of the ageing population in so many countries across the world, Casarett considers the idea that medical advances may, in the future, mean that humans might become functionally 'immortal'. But stresses that this may not be something we would actually want for ourselves.
"I stumbled across a story about a Japanese office worker who got lost in the woods and was found after a couple of weeks in a state that looked an awful lot like hibernation," Prof Casarett told The Huffington Post.
"I heard that story and started looking at research that is being done now by a scientist who had kind of the same idea: What if you could induce hibernation in people? What could that do for survival, for limiting brain damage, for instance, for a stroke, myocardial infarction or cardiac arrest?"
Reducing a patient's metabolism by 95 per cent could also have military implications, he said, for soldiers who suffer severe injuries on a battlefield, to put them into a drug-induced, hibernation-like state until they can receive medical care. However, he added a serious caveat: "In medical school and residency, I saw all of the downstream effects of what happens when we try to bring people back from the dead. Sometimes we ended up keeping people alive under poor conditions. The idea behind the book was partly to revisit that distinction: Is this technology the best thing to ever happen or the worst thing?
"We're getting much better at resuscitating people than we are at having conversations about whether resuscitation is what a patient wants."
In the book, he recalls the Greek legend of Tithonus, who became immortal but progressively got older and weaker. "When I take care of nursing home patients, I see something like the Tithonus problem: Patients who have been brought back from the brink from pneumonia and cardiac arrest, but whose brains are failing… to me, at least in the near future, immortality seems like more of a risk.
"So maybe [immortality will be possible] but I think there's a question of whether we want to be."
Nothing but the tooth
Space to practise healthcare may be at a premium, but a dentist in the UK, who had her appeal turned down after being struck-off, took things a bit too far.
Anca Claudia Macavei — a Romanian dentist who advertised online for Romanian patients — had what was described as an "ad-hoc" arrangement with the Cannon Street Practice in London but her relationship with the Practice Manager deteriorated, the court heard.
As a result, Macavei arranged to meet 'Patient 1' in the local McDonald's restaurant and actually made an attempt to treat the patient there.
When 'Patient 1' refused this option, Macavei tried to carry out the dental procedure on the woman in the hallway outside the dental surgery.
She was struck-off from the Dental Register but appealed the decision by the General Dental Council, claiming it amounted to "disproportionate sanction".
Mrs Justice Patterson didn't agree and dismissed the appeal "for public protection".
The moral of the story: Keep in with your Practice Manager.
The rear view
A colonoscopy can be a socially-uncomfortable experience for patients, especially if it's their first one.
Thanks to a GI specialist colleague who sent me these remarks made to him by patients during the procedure, in an attempt to break the tension:
"Doc, if you find the lost treasure of the Sierra Madre up there, I'll cut you in for 20 per cent."
"Now I know how a Muppet feels."
"Any sign of the trapped miners, doc?" And my personal favourite,
"Could you write a note for my wife explaining that my head is not up there?"
Thanks also to the reader who sent me these two offerings.
A patient presents complaining of difficulty hearing and earache. The doctor opens a few desk drawers but scratches her head and picks up the phone to her practice nurse.
"Have you seen my auroscope?" she asks.
"No," the nurse replies, "what sign were you born under?"
And finally…
A man rushes into the GP's office in a distressed state.
"Doctor, you have to help — I think my wife is in labour! She keeps screaming things like, 'shouldn't, couldn't, wouldn't, can't… what do I do?"
Our doc thinks for a minute and replies: "Don't worry, that's okay — she's just having contractions."