You are reading 1 of 2 free-access articles allowed for 30 days
The real cost of being sick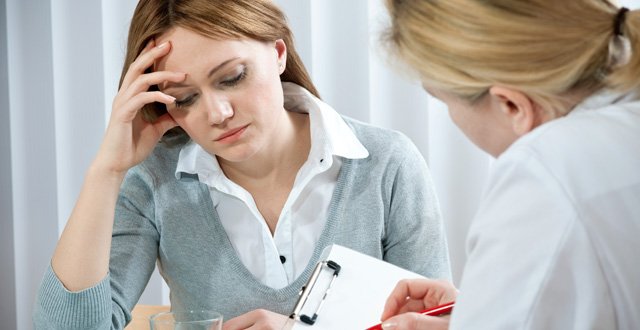 Everyone knows the Irish health system is complicated. It's very hard for citizens to negotiate. Even health professionals find it infuriating to access services for people for whose care they are responsible. It is also well known that healthcare in Ireland is terribly unequal, that those with either cash or private health insurance can often secure faster access to essential diagnosis and treatment. Delayed treatment results in poorer health outcomes and in some instances, premature death.
What we don't hear too much about is how much Irish people have to pay out-of-pocket for essential healthcare. Recent work from the Pathways to Universal Healthcare project* has shown that in 2014, Irish citizens paid €599 million more on prescription drugs and hospital charges than they did in 2007.
This research purely costed what was possible to count — those who lost medical cards, increased hospital charges, new drug charges for medical card-holders and increased charges for prescription items — all introduced as responses to the economic crisis. Spread across the population, these new and increased charges for essential care were equivalent to every citizen paying €130 more in 2014 than they did in 2007.
But this figure does not include many of the other direct costs of illness, such as: GP visits and specialist appointments for those without medical cards; allied health professionals, which people either do not have access to or do not know they exist; and the many people who pay privately for homecare or aids and appliances required for living day-to-day with ill health.
Yet even without costing this, the combined extra amount Irish people spent on drugs and hospital charges is way more than they paid on property tax in 2014 and more than the combined cost of property tax and water charges in 2015.
The combined extra amount Irish people spent on drugs and hospital charges is way more than they paid on property tax in 2014 and more than the combined cost of property tax and water charges in 2015
The first Healthy Ireland survey, published last week, provides up-to-date figures on the extent of illness in Ireland. Previous health research was cancelled due to austerity measures, so this is the first data available since 2007. The nationally-representative survey of 7,539 people found that 28 per cent of the population has a health problem or long-standing illness, 19 per cent are limited in their daily activities due to ill health, while 43 per cent had a health issue in the last year.
Nearly three-quarters of people over 65 years of age suffered from ill health in the previous 12 months.
Ill health costs people financially, as well as negatively impacting on their wellbeing and quality of life. The same week as the Healthy Ireland survey was released, the Irish Cancer Society published The Real Cost of Cancer Care. Their survey of 409 people, self-selected through the Society's website, is a useful snapshot in time of the costs of having one of our most prevalent diseases.
This year, 35,000 people will be diagnosed with cancer. The survey found that the average additional cost of cancer was €862 per month, and 40 per cent of those surveyed did not have a medical card.
Even though most cancer drugs are provided without charge and drug charges are currently capped at €144 per month under the DPS, the survey found that cancer patients spent on average just over €300 a month on medicines. For those who had to visit hospital for appointments or treatment, they spent €287 per month on petrol, parking and eating at the hospital. One-in-four surveyed spent €144 a month on consultant fees, a similar amount on physiotherapy and other therapies, and €88 on GP visits.
The above figures do not include the cuts in income experienced by people with cancer who on average lost €1,400 a month. The hardest hit are the self-employed, who are rarely entitled to any form of income support, despite the potential loss of their entire business and/or income. Neither do they include the costs of extra heating required if one is at home sick all day, or the costs of childcare or homecare.
The Real Cost of Cancer Care report catches the many hidden costs of illness. When people are unwell, the last thing they need or want is to be additionally burdened by the stress of being broke. Being sick costs money. But being sick in Ireland is particularly expensive, as so many aspects of our health system require out-of-pocket payment and income protection is poor and non-existent for some people, such as the self-employed.
Having to pay for direct and indirect healthcare costs means some people do without essential support and treatment. Quantifying the cost of ill health is important so that these barriers to access are overcome and all Irish citizens gain access to services to which they are entitled.