You are reading 1 of 2 free-access articles allowed for 30 days
The RCPI says it is actively 'seeking a resolution' to Indian internship issue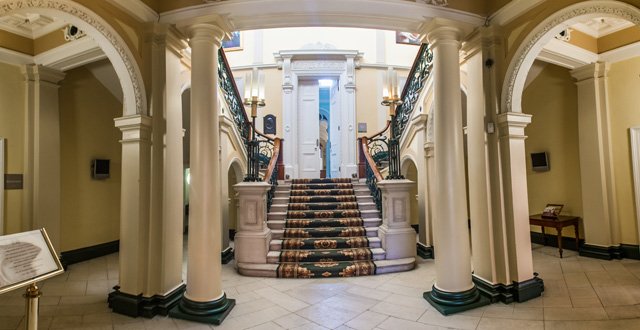 The College further informed MI that it is engaged "in discussions at the highest level with stakeholders in Ireland and India with a view to resolving this issue and significant progress is being made".
The RCPI has an Indian Chapter and MI understands there is growing discontent among Indian members in Ireland and India that doctors from that country working in Ireland are permanently barred from attaining a trainee post due to non-recognition of internship equivalency.
The Royal College of Physicians (RCP), UK, also holds membership exams in India and the Indian internship is not a barrier to entering specialist training in the UK, Indian doctors informed MI.
Under the Medical Practitioners Act 2007, internship equivalency must be established by the Medical Council in order that a doctor can enter the Trainee Specialist Division.
Recently, the Adjudication Committee of the Medical Council, which is tasked with assessing internship equivalency, once again decided that internships in India are not equivalent to an Irish Certificate of Experience.
However, the Council has informed the Department of Health that it considers internship equivalency as an "unnecessary" part of the requirements to enter the Trainee Specialist Division.
This is because applicants would have already demonstrated clinical knowledge and skill through the PRES (or demonstrated grounds for exemption) and will enter supervised and restricted practice.
Internships completed in Pakistan before 2009, and in a range of other non-EU countries, are also affected by the issue. The removal of the requirement would necessitate legislative change and the Department has not yet disclosed a timeline on when consideration of the issue will be finalised.
An RCPI spokesperson, responding to questions on the case of India, told MI: "RCPI believe that suitably qualified doctors from India contribute to the overall productivity and effectiveness of healthcare services provided both in Ireland and in India. RCPI would welcome the recognition of the Indian Internship, which would facilitate Indian doctors to apply to the Trainee Specialist Division of the Irish Medical Council Register and therefore be eligible for the competitive recruitment to postgraduate higher specialist training programmes."
See feature p 4-5