You are reading 1 of 2 free-access articles allowed for 30 days
The next level in heart failure treatment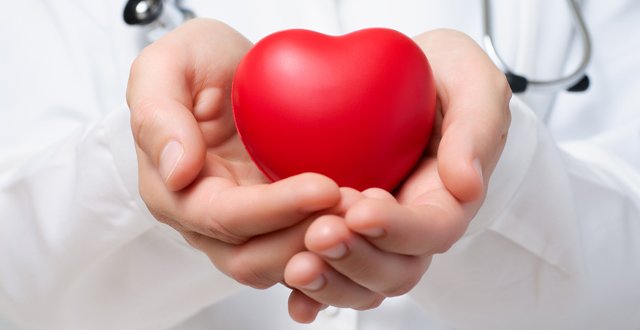 A packed auditorium recently heard that a new therapy for heart failure patients has shown remarkably positive results in trials and will give physicians a powerful new tool to tackle the condition.
The meeting, which was held in Dublin and supported by Novartis Pharmaceuticals, heard from a distinguished line-up which included Prof Jim O'Neill, Consultant Cardiologist, Connolly Memorial Hospital; Prof Andrew Murphy, Professor of General Practice, NUI Galway; Prof Ken McDonald, Consultant Cardiologist, St Vincent's University Hospital, Dublin; Dr David Lappin, Consultant Nephrologist, University Hospital Galway; and Prof Brendan McAdam, Consultant Cardiologist, Beaumont Hospital, Dublin.
The packed meeting — titled 'Heart Failure Nurses' Forum' — also heard from Ms Sorcha Corry, Health Economist with Novartis, and Ms Sarah Fall, Heart Failure Nurse Specialist, AMNCH Tallaght Hospital.
The wide-ranging agenda provided a comprehensive overview of all aspects of heart failure, from clinical to policy and economic considerations, and featured breakout sessions delivered by Prof Murphy; Prof Donna Fitzsimons, Professor of Nursing in Ulster University and Senior Manager at the Belfast Trust; and Mr Paul Nolan, Chief Cardiac Physiologist at University Hospital Galway.
Delivering his talk on 'The Natriuretic Peptide System', Prof O'Neill explained how natriuretic peptides have "filled in some of the gaps" and allowed physicians to "make a more intelligent assessment of a patient".
Among other topics, he focused on how B-type natriuretic peptide (BNP) is broken down, an issue which may become more clinically important with newer pharmacological therapies. "Some of the newer drugs actually affect the metabolism of BNP and can slow its breakdown," he pointed out. "How useful BNP is going to become in patients taking some of the newer drugs is not immediately clear, so we just have to follow that, but there is a lot of interesting data coming out."

Prof Jim O'Neill
BNP is extremely useful in differentiating heart failure from other causes of breathlessness, Prof O'Neill explained: "It is also very useful for guiding response to therapy and is highly useful prognostically."
He referenced the 'Breathing Not Properly' study, which he described as "the game-changer for BNP as a diagnostic test".
"When someone comes into the emergency department, it can be extremely difficult to figure out why they are breathless… sometimes I call this the 'Doctors Not Great' study, because if you take the symptoms in heart failure — paroxysmal nocturnal dyspnoea (PND), orthopnoea, cough at night, fatigue or weakness — these are not particularly useful [diagnostically], with the possible exception of PND, for distinguishing heart failure from other causes of breathlessness… the JVP [jugular venous pressure] is a very useful test, but how many of us measure the JVP properly?"
He presented data to show that using BNP as a diagnostic tool resulted in 81 per cent accuracy in diagnosis: "This data shows that clinical evaluation by a doctor didn't actually improve the rate of correct diagnosis compared to BNP, which is why I sometimes call it the 'Doctors Not Great' study. In the right hands, BNP is an essential tool to make a diagnosis of heart failure, when taken with history, examination and ECG."
Comorbidity
In her breakout session, Prof Fitzsimons addressed the attendees on 'Where we Fail in Heart Failure and How can we Improve?' She told the session that her current focus is in prevention and palliative and end-of-life care for heart failure patients.
She pointed out that heart failure patients experience a high level of comorbidity and mental health difficulties arising from their illness. Referring to the "courage" required to embark on end-of-life conversations with patients, Prof Fitzsimons referenced data that showed how if a person with heart failure has comorbid depression, the malignancy of their condition increases exponentially.
"It impairs self management and impacts on medication compliance, so it's a really tricky issue. One of the difficulties of assessing depression is the range of different tools available," she said. "I would hazard a guess that many people in their busy clinics don't have the time to evaluate depression. We did some work in our clinic and found very high levels of depression but many people may not want to open that 'can of worms' because we may not be in a position to offer them the supports they would need.
'Every time we see patients, we should be checking the medications but also assessing the need for high doses of loop diuretics, because it will change the effectiveness of other therapies'
"But there are tools out there for assessment and of those, the HADS [Hospital Anxiety and Depression Scale] is probably the one that gets the most positive results."
She added that depression can particularly have an impact on patient compliance and with lifestyle modifications.
The mental health of carers is also an issue, she said, and the mental wellbeing of carers has deteriorated in recent years, sometimes in line with a deterioration in the mental health of the person they care for.
In another of the breakout sessions, Prof Murphy presented on the topic of 'Multidisciplinary Care: Overcoming Challenges' and delivered an overview of some of the primary care considerations in heart failure patients. He created a theme of 'the good, the bad and the ugly' aspects of the manner in which primary care is delivered in Ireland with regard to heart failure.
He referenced renowned health researcher Barbara Starfield, who championed the field of primary care and is quoted in Government policy in this area. "Her thinking was that primary care needs to be emphasised and structured properly," he told the attendees. "She points out that socioeconomic factors stop people from accessing the 'first contact' in healthcare and if you can't pass that 'first doorstep', you're going to be in trouble."
In terms of the 'good' aspects of healthcare delivery, Prof Murphy referenced the development of healthcare IT in University Hospital Galway as positive, compared to the paper-based system of years ago. He also lauded a change in bureaucratic attitudes to discretionary medical cards and in terms of heart failure medications, he said the monthly €144 DPS limit on drug costs compares favourably with other jurisdictions, as does a highly-skilled healthcare workforce in Ireland.
"But there are also the 'bad and the ugly'," he cautioned. "Government may have primary care at the centre of the health system but we would argue that there's not enough money going into it compared to the UK, for example. The diabetes care system is perceived as rushed; we still don't have the computer system set up to report the data we compile.
"I think the breakdown of trust between primary care is as bad as it's ever been," he continued. "I think a lot of things were railroaded through; relationships are important and workload is increasing in terms of volume, complexity and stress.
"Many new GPs don't want to work long hours and do not have the 20 years of experience older GPs have; the system is under pressure and that pressure is going to increase," he cautioned.
The other breakout session saw Mr Nolan present on 'Aiding a HF Diagnosis: Interpreting Echocardiograph'. "If you look at the US guidelines, there is no clear diagnostic test for heart failure," he explained. "Really, the cornerstones are careful clinical history and physical exam, with additional investigations that facilitate the diagnosis but ECHO is the most useful test for suspected heart failure."
He bemoaned capacity issues around ECHO availability in Ireland: "Heart failure has a worse prognosis than some cancers but perhaps we need a BreastCheck-type system for people with suspected heart failure — we certainly need to ramp-up ECHO availability."
Mr Nolan presented a series of animated slides to show the attendees the process of measuring ejection fraction and to illustrate the visual differences between a healthy ejection fraction rate and that of a patient with heart failure.
"There are essentially two 'camps'," he explained, "where one thinks BNP should be the first-line test for heart failure, and another thinks it should be ECHO. Whichever camp you are in, the European guidelines state that ECHO plays a vital role; if you go down the BNP route, you might eventually get to ECHO, and a lot of centres do a mix of both."
He summarised the application of ECHO testing for the attendees: "ECHO should be performed for initial evaluation of heart failure — class 1 indication — and should be repeated when there's a significant change in symptoms or a significant change in medications, or where the patient may be a potential candidate for device therapy, and it may be useful for determining aetiology.
"However, it is not useful for routine, repeat measurement where nothing has changed, and where nothing is likely to change. There is a true saying: 'Never do a test unless you know what you are going to do with the results'."
Prof Murphy next presented case studies in a talk titled 'Managing the Complex Comorbid Patient' and was joined by Prof McDonald and Dr Lappin. The panel discussed a patient with reduced ejection fraction and the appropriate therapies and care pathway for the patient, including blood pressure management and the appropriate use of calcium channel blockers.
They noted that when a patient is receiving treatment in the public and private settings, and is being treated by physicians from a range of disciplines, medication errors can occur, which are "nobody's fault, it's just the way the system works", commented Dr Lappin.
Flexibility
Prof McDonald added that there needs to be more flexibility with regard to loop diuretics, an aspect of care that he described as "critical".
"Every time we see patients, we should be checking the medications but also assessing the need for high doses of loop diuretics, because it will change the effectiveness of other therapies. Anything we can do to reduce the loop use is really important," he stated.

Prof Ken McDonald
The afternoon saw Ms Corry and Ms Fall present on the 'Cost of Heart Failure in Ireland' and report data to illustrate the economic burden of the condition. Ms Corry told the attendees that heart failure is the most common cause for admission in the over-65 age group and was responsible for 537 mortalities in 2012 but that the instance of heart failure is significantly underestimated.
"The predicted increase in heart failure in the years to come — not taking into account the predicted increase in precipitating factors such as blood pressure, diabetes, hypertension and coronary artery disease — is most likely underestimated because the figures look purely at age and apply the prevalence to that," Ms Corry told the meeting.
Referencing the Cost of Heart Failure in Ireland report, she explained that the cost of the condition to health services is approximately €660 million per annum, and hospital-related costs are 47 per cent of the total direct costs of heart failure. In addition, 7 per cent of all HSE bed days are heart failure-related and there is a high readmission rate of 24-to-44 per cent.
One of the report's key recommendations, she said, was for greater integration between primary and secondary care and for government to follow through with implementing policy recommendations.
Ms Fall outlined the evolution of heart failure care in Ireland and the challenges for specialist nurses in delivering this care with limited resources, as well as the development of services in AMNCH Tallaght Hospital, with a patient age profile between 18 and 100 years.
"We know these patients so well, we know their lives, their circumstances," she said. "I feel that the Clinical Care Programme that came along in 2012 was the straw that broke the camel's back, because the resources weren't provided to get the data from the Programme," she continued.
She explained that heart failure is expected to rise by more than 50 per cent in the next 25 years and primary care costs were equivalent to 25 per cent of the total budget.
"We are not able to feed-back the data to the HSE that could make a difference. It's a shame, because we haven't been able to unite our figures and give the necessary feedback to the Programme… one of the problems is that we are not vocal enough and nobody really knows what we do.
"But the report is extremely helpful and is definitely something we can use for the future."
Prof McAdam spoke on 'Heart Failure Therapeutic Targets'. Prof McDonald and McAdam both outlined their early experience with Entresto in a number of patients with whom they used the compound and answered questions from the heart failure nurses present at the meeting.
New therapy
Prof McAdam discussed a patient's condition and the patient's switch to the licenced medication Entresto (sacubitril/valsartan), a new therapy for heart failure patients. In the PARADIGM clinical trial, Entresto has been shown to reduce the rate of cardiovascular death and hospitalisation compared to an ACEi, and has also been proven to reduce the rate of all-cause mortality when compared to an ACEi. The new therapy is indicated in adult patients for the treatment of symptomatic, chronic heart failure with reduced ejection fraction.

Prof Brendan McAdam
He presented "very impressive" data from the clinical evaluation on Entresto, commenting: "We are on the precipice of a big change in the way we deal with heart failure." Prof McAdam added that the trial was stopped prematurely "because the results were so very impressive".
"This is the first medication to significantly improve quality of life for patients with a very difficult condition and it also helps to keep them out of the hospital setting."
'Staggering impact'
Prof McDonald joined Prof McAdam for a panel discussion and they were asked whether Entresto may replace ACEis as first-line therapy for heart failure patients. Prof McDonald responded: "The simple answer is, yes… there will be a little persuasion required on the part of the physician where patients are stable on their current therapy.
"When it is approved, we will be putting stable patients on this therapy and the great bridge to cross will be initiating patients on Entresto, rather than putting them through the need for prior titration onto an ACEi or an ARB."
The meeting also heard that the safety profile of Entresto is no different to the currently-used, typical ACEis and as experience with the therapy grows in Ireland, prescribers may become more liberal in their dose titration.
On the question of cost to the patient, which has yet to be determined, Prof McDonald stated: "Whatever the eventual cost may be, if Entresto does have the wider effect on hospitalisation rates that we expect, then the cost savings [for the health service] down the line will be absolutely huge and God knows, reduction in hospitalisation rates is a big issue for all of us."
During the final presentation of the day, 'Heart Failure Focus and National Projects', Prof McDonald again touched on the need for therapies to take pressure off the hospital system.
"There is a tremendous amount of enthusiasm and good feeling around the Entresto story, and for good reason," he told the attendees.
"It has a staggering impact on the HF-rEF population. This really is a very positive news story in heart failure. I don't think there is a story in medicine that has been as dramatic as the improvements we have seen in patients with heart failure and reduced ejection fraction [with Entresto].
"It is absolutely mind-blowing… I was there for the first trial and now, 25 years later, we have moved to a mortality that has shifted from around 50 to about 15 per cent in that 25 years. That's a staggering improvement, but the current rate is still too high. It is likely from the PARADIGM data that we will see a further improvement, with the impact that this drug has on mortality."