You are reading 1 of 2 free-access articles allowed for 30 days
The long goodbye from the NCRI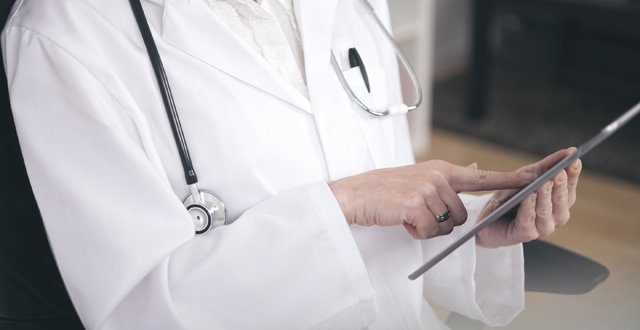 Dr Harry Comber officially retired as Director of the National Cancer Registry Ireland (NCRI) in mid-2014. However, as the search for his replacement took much longer than expected, he remained on as Interim Director.
With a new appointment due to be announced shortly, and Dr Comber stepping down this month, this long goodbye is finally coming to an end. The new Director will have a different role to their predecessor — the NCRI has partnered with University College Cork (UCC) to create a joint post where the Director will also be appointed as Professor of Cancer Epidemiology at UCC.

Dr Harry Comber
The NCRI was established in 1991 to collect and classify information on all cancer cases in the country and Dr Comber was there from the start, so he is synonymous in most people's minds with the Registry. He has a PhD in biophysics (1974) from the Institute of Cancer Research at the University of London and a medical degree (1978) from UCC. Following medical graduation, Dr Comber trained as a GP and worked as a GP and Director of the Cork General Practice Training Programme until 1992. In 1992-1994, he was responsible for setting up the NCRI, which he has led until now.
Many years of statistical gathering and report-publishing later, is the work of the NCRI sometimes a little taken for granted?
"It would be difficult to complain about that; for a long time we complained that nobody used the data," Dr Comber tells the Medical Independent (MI).
Unique role
Ireland is notable for its lack of disease registries, despite the impact such data has on research and service development, which further highlights the very valuable role of the NCRI.
"In fairness, most places that I go, people will say how lucky we are to have the data. We don't have the same sort of information on most of the other chronic illnesses.
"You don't know exactly how many people suffer from asthma, COPD or whatever. I find the [National] Cancer Control Programme is also very much appreciative of the work we do."
Recent developments in eHealth and the roll-out of individual health identifiers (IHI) could herald significant changes in the collection of cancer data. However, from the beginning, the NCRI was no slouch in terms of technology, introducing laptops and digital systems when many registries in other countries still used paper and pen.
"In 1994 we were at the forefront of technology because, before I took up the job, I went around and visited other cancer registries in the UK. At that stage everybody was copying data into paper forms," he says.
"That was the way things were going. I was very impressed when I went to the Thames Cancer Registry, which covered London and the surrounding areas.
The need for more resources for the NCRI may lead to some interesting negotiations between the new Director, the next Minister for Health and officials in Hawkins House
"They were covering a population of about 20 million at the time and they showed me into this vast room that was just full of paper; they were saying they were running out of space. I was thinking that this was not a sensible way to go. Storage, security, problems of copying from paper — these were big issues.
"We took a big leap at the time, I suppose; we developed a computer system to enter directly onto laptops. We had modems, which again were not very much used in those days."
So as Ireland finally catches up in the area of e-Health, with the introduction of IHIs and electronic health records, will this make a difference to the work of the NCRI?
"It does. The Identifier will be an advantage. At the moment we rely on the name, address and date of birth and these are not always recorded accurately and can change," Dr Comber says.
"There is a big interest now in the effects of childhood cancer and as you can imagine, the name and address of a five-year-old child is not (probably) going to be the same 20 years later."
Challenges
However, the NCRI has stretched itself as far as it can currently go in fulfilling its objectives, warns Dr Comber. The coming years will see the new Director facing challenges of recruitment and funding.
"Like every other public service body, we have had cutbacks over the last few years," he notes.
"Because of the [public sector recruitment] embargo, we have had difficulty recruiting staff. I have to say, to be fair to the Department of Health, where TROs [tumour registration officers] need to be replaced, we were never refused sanction to replace them.

NCRI headquarters in Cork
"[But] If somebody is out on sick leave for long periods of time, we were not able to replace them. Because we are geographically quite thinly spread, if somebody goes missing in a particular region they can't be replaced, which means there is no data coming in from that region.
"So we need more strength in depth. We need someone to be able to step in at a moment's notice for a TRO. There is no point in trying to recruit somebody at that point. It takes two months to recruit them, six months to train them in."
The need for more resources for the NCRI may lead to some interesting negotiations between the new Director, the Minister for Health and officials in Hawkins House.
"We are also reaching the limits of what we can do with the existing staff. We have had very little increase in the way of the recruitment of TROs since 1994, whereas the number of cancer cases has doubled," Dr Comber points out.
"We do need an increase in resources or a different way in supplying the data, where more of the obligation goes on the hospital to supply the data and we have to do less.
"Either way, I think we have come to essentially the limit of what we can do, within the existing model. I think these will be challenges for the new person coming in."
Mandatory registration
In January, MI revealed that the NCRI has recently discussed recommending the mandatory registration of cancer incidences by hospitals. The Irish Cancer Society also told this newspaper that it would be in favour of such a move.
So would it make any difference to the workings of the NCRI?
"It would make it easier from the point of view that there would be no legal uncertainly around what we can collect and how we can collect it," says Dr Comber.
"At the moment we have exemption from a lot of the data protection law and that is unique to the Cancer Registry. But there are still some issues around that.
"From the beginning, the Cancer Registry Board has always argued that cancer should be a mandatory notifiable disease. I don't think that is going to happen now. We are now in a much broader view of health information and the need for certain types of health information to be collected, and for that to be protected legally somehow or another.
'Things have largely moved from paper to electronic, not as much in hospitals as it has in general practice, nevertheless there is much more electronic information out there'
"I suppose looking at bodies like the NCRI, people have said this information was equally important for cardiovascular disease, for respiratory disease, and it should be possible for the health service to collect this sort of information for the public good, without being hamstrung by specific laws and regulations that were never designed for that sort of purpose in the first place."
However, Dr Comber laments the slow pace of legislative change in this area.
"Unfortunately, although we have had a Health Information Bill, it has not progressed as fast as anyone would like it to do. Some parts of it have, like the IHI, but other parts like the right of the HSE and ourselves to collect information to analyse it and use it — these are still not very clear because those parts of the Bill haven't been passed. We are hoping the rest of the Bill will progress over the next year or two."
Changes
In its nearly quarter century of existence, the NCRI has seen some significant changes in its way of doing business.
"When we started we were almost entirely a data collection operation; the big impetus for the first few years was to get the data in," says Dr Comber.
"Now I suppose the impetus is to get the data out, published, trying to maximise the use of it for cancer policy and planning.
"Things have largely moved from paper to electronic, not as much in hospitals as it has in general practice, nevertheless there is much more electronic information out there.
"There is now a general acceptance that we have very high-quality data and nobody disputes the facts of what we produce. All the policy-making, for instance, in the new National Cancer Strategy relies almost entirely on the data produced by the NCRI and I think we managed to make the data more relevant by increasing the scope of what we do.
"We didn't collect very much in the way of treatment data originally when we started and now we collect very detailed treatment data, because this is what people want and it is what people expect. I think we have managed to remain relevant and to remain useful for the last 20 years."
New Director
So what are the main challenges that Dr Comber predicts his successor will face?
"One of the biggest challenges is in terms of timeliness," he says.
"At the moment, we are in a registry model, which means accuracy for us is the most important thing. We don't tend to report on the data until the data is complete and that is maybe a year or more after the data is collected.
"But from the point of cancer control programmes, they want data on a quarterly basis. In the UK they have moved to that sort of model now. But that requires quite a big input of resources into data collection and analyses.
"But I think this is what a modern cancer system requires. I think with electronic data, now people have become used to the idea that you have access to data almost as soon as it is generated and that doesn't really work well with the old manual system, which we have.
"I think the new person coming in will have to look at the new electronic data see how it can be standardised. Within the HSE, there is still a lot of work that needs to be done in terms of standardising data and how you can have access to it and so on. The new person probably has to look at that and see how the Registry can operate more in real time than it does at the moment and only in that way will it maintain its relevance into the next decade or two.
"This means much more investment of resources and people into cancer collection and analysis."
Dr Harry Comber on…
Working in Cork
"The existing staff were in Cork, I was in Cork… so we stayed in Cork, but we expanded across the country. I have to say it has caused problems over the years, being so far away from the centre of decision-making.
"I suppose we have always felt a little out of the mainstream.
"If you look at HIQA, they are based in Cork, but they have an office in Dublin as well. Probably more happens in the office in Dublin than happens in Cork. If you look at the HSE, they were originally based in Naas but to a large extent most of the senior HSE staff are based in Dublin as well. I think everything gravitates to Dublin eventually.
"We used to have an airlink up and down, but that's gone. Just in terms of looking at your use of time, an hour's meeting in Dublin is a day's work. You can do a bit of work going up and down on the train.
"But nevertheless an hour's meeting here [in Dublin] is seven or eight hours out of your day. It doesn't make for efficient decision-making. Now you use phone conferences, of course that has made things a little bit easier."
A big moment in the NCRI's early history
"If you go back to the darkness of history when we were set up originally, we were funded by the National Lottery and we only had temporary contracts. So significantly in 1997, the Department agreed to put us on permanent funding and give everybody a permanent contract. That was a huge difference obviously because up to that point we were a possibly transient thing that could possibly vanish."
Advice for his successor
"If I have advice for him or her, I'd give it privately. I don't think I would ever presume to tell anybody coming in. But the one thing I would hope for my successor is that he or she would step back and take a totally fresh look because I have been there for 24 years, so I'd be the first to admit I'd be set in my ways at this stage. I've been thinking about this for the best part of a quarter of a century, so it becomes harder and harder for me to be innovative and imaginative and creative. Like all older men, my attitude tends to be that 'oh, we tried that before and it didn't work'. The only thing I would say is, stay relevant. Don't get caught up in the technology and the science — always think who your audience is, who your users are, to make sure you're always relevant to them."
The importance of the NCCP
"I suppose the other thing I would look on is the establishment of the National Cancer Control Programme, the arrival of [Prof] Tom Keane; he was very interested in figures and he always wanted to know what was going on. It brought us more into the policy side of the cancer services if you like, rather than just putting stuff out there in reports and hoping that someone would pay attention to it."
Retirement
"Some people get tired in their 50s, others don't. I was reading on the train earlier a biography of John le Carré, who was still writing novels in his mid-80s; he was saying how much it energised him. You can be energised by your job. As long as you are still fired-up by the job, I think you can still do it almost indefinitely."
About the NCRI
The NCRI is a publicly-appointed body, established in 1991, to collect and classify information on all cancer cases that occur in Ireland. Its activities include:
Collecting information on all new cases in Ireland.
Monitoring trends and outcomes in different cancer types.
Promoting the use of the information it collects in research and in the planning and management of services.
Publishing an annual report on cancer statistics.
See more at www.ncri.ie.
Cancer numbers continue to increase, but cancer risk for men may be stabilising
The latest figures from the NCRI suggests that, although the total number of cancers continues to rise, mainly due to the ageing of our population, there is some positive news.
For men, the risk of developing cancer, which had been rising steadily since at least 1994, may now be plateauing. The risk of lung cancer continues to fall for men, due to a long-term fall in the number of men who are smokers, but is still increasing for women.
The NRCI's latest Annual Report (Cancer in Ireland 1994-2013: Annual Report of the National Cancer Registry), published last December, shows that approximately 37,000 new cancers or other tumours were registered annually in 2011-2013, of which about 30,000 were malignant.
Of this 30,000, 10,000 were non-melanoma cancers of the skin, which is the commonest cancer, but is rarely fatal.
The report showed that the risk of developing cancer is higher for men than for women, overall and for most cancer types.
Almost 9,000 cancer deaths occurred in 2012, about the same as the number of deaths from cardiovascular disease. Lung cancer was the commonest cause of cancer death, about 20 per cent of the total. The risk of dying of cancer was over 30 per cent higher for men than for women.
The report shows that survival from cancer in Ireland continues to improve. Survival at five years following diagnosis improved from 57 per cent to 61 per cent for bowel cancer patients, from 80 per cent to 82 per cent for breast cancer and from 56 per cent to 62 per cent for cervical cancer, for patients diagnosed in 2008-2012 compared to those diagnosed in 2003-2007.
At the end of 2013, there were approximately 124,000 persons still alive whose cancer had been diagnosed over the previous 20 years (1994-2013). The most numerous cancer survivors were those who had been diagnosed with breast cancer (29,828), prostate cancer (28,432), bowel cancer (16,754) or melanoma of the skin (8,510).
Commenting in December on the figures, Dr Comber said: "Cancer now accounts for 30 per cent of all deaths in Ireland and its prevention must be a high public health priority. The number of cancer cases is still increasing, but there has been no recent increase in cancer risk overall for men, or for the three most common cancers in men. However, the recent fall in female smoking has not yet made any impact on female cancer risk.
"Cancer risk in women continues to rise, and lung cancer has now overtaken colorectal cancer to become the second-most common major cancer in women. The large, and growing, number of cancer survivors in our community will have major implications for cancer support services in the coming years."