You are reading 1 of 2 free-access articles allowed for 30 days
The heart of the matter in SADS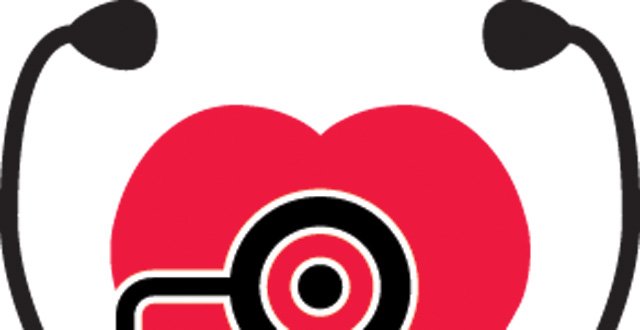 Dr Joe Galvin, Consultant Cardiologist, Mater Hospital, Dublin, speaks poignantly of those who die due to sudden adult death syndrome (SADS) as an unusual group of patients, because they probably never had known cardiology issues or other major treatment as they had never seemed ill.
"They're sort of an orphan group of patients, if you will. They don't have doctors who care for them and often die without having previously sought medical attention," Dr Galvin said in an interview with the Medical Independent (MI).
Through his work at the Mater to tackle SADS, Dr Galvin has become a powerful advocate for such patients and their grieving families in Ireland.
Dr Joe Galvin
About eight years ago, with help from the Mater Foundation, Dr Galvin and Dr Catherine McGorrian set up the SADS clinic to cater for families affected by sudden cardiac death or sudden death of unknown cause in a person under 40 years of age.
"The focus of the clinic is, firstly, to identify the cause of death in the deceased person and, secondly, to check family members out because a lot of the conditions that can cause sudden death in young people are genetic and so other family members are 50 per cent as likely to carry the same gene mutation as the deceased person and may also be at risk of sudden death," Dr Galvin explained.
The extent of that risk is difficult to decipher, however, because Ireland, like many other countries, does not register the number of sudden deaths in young people.
"While our Department of Health and the HSE have done a wonderful job in making everyone aware of how to prevent conventional heart attacks by exercising and keeping cholesterol and blood pressure under control and not smoking, there is much less of a focus on this. So there isn't a registry in Ireland or in other countries," Dr Galvin said.
A key reason for this, he suggests, is a lack of resources. "But it's also partly because people who die suddenly or unexpectedly out of hospital don't really have advocates. They don't usually have doctors and many of them have never been to see their GP. They've seemed perfectly healthy and well."
Dr Galvin launched an effort to change this situation seven years ago when he and his team set up a registry with financial help from the Mater Foundation.
"In the Mater Heart House we set up what we called a National Sudden Cardiac Death in the Young registry back in 2009. We contacted the CSO and it was very helpful in identifying all of the young people under 40 who had died in the years 2005 to 2007.
"We came up with about 210 sudden deaths in young people, of which we were able to obtain post-mortem reports on 120 and they were the ones we analysed to come up with our statistics. But these statistics were incomplete because not every person had an autopsy and we were unable to obtain post-mortem or autopsy results in about one-third of the patients. In some cases, the Coroners were unable to provide the reports. One of the problems for the Coroners is that they are very often understaffed and under-resourced and they have difficulty locating older post-mortem reports going back some years.
"The commonest finding looking at young people who died suddenly or unexpectedly in Ireland during those years was that there was no abnormality, so these are the ones that are actually termed 'SADS'. This term was developed by pathologists because they had to put something on the death certificate, so they came up with the name SADS to describe these cases. We now know that when you have these normal autopsy deaths, where toxicology is negative, that these may be due to inherited or genetic electrical disorders of the heart."
Stalled
But Dr Galvin and his team have since had to abandon this ground-breaking work because they do not have the resources with which to continue. He calls this "a crying shame" and fervently hopes this may change when the new Government beds down.
"We haven't been able to continue, sadly due to a lack of resources. It's a crying shame and it's very, very frustrating. It's something we don't have funding for. The Mater Foundation has been incredibly helpful but what we really need is a full-time nurse to run this registry," Dr Galvin stressed.
"There's a lot involved in this — tracking down post-mortem reports, collecting data, analysing the post-mortem reports and compiling annual reports. The model we'd like to copy is the SIDS registry, which is run by Temple St Children's University Hospital. We'd be able to do that with a little more funding and I would dearly love to see the new Government addressing this," Dr Galvin told MI.
The work of the registry is invaluable in maintaining the health and wellbeing of people on a number of fronts, he points out. "It goes beyond just collecting statistics because it also identifies families that have been struck by this tragedy and who, in many cases, carry a lethal or potentially lethal culprit gene. So it's not just to identify the cause of death in the deceased, it's really to protect the living and it not only protects the living in this generation, but it protects the living in future generations once we can identify the affected families."
Dr Galvin told MI that when he was a student doctor some 20 years ago, it was said that about one in 100,000 young people were victims of SADS each year. But the data collected between 2005 and 2007 demonstrated a rate of 2.7 deaths per 100,000 young people for each year between the ages of 15 and 35 years, or as high as 4.2/100,000 in males corresponding to 84 over a 20-year period and when those aged over 15 years old are added in, this equates to about 120/100,000 or one in 833 young men not reaching 35 years of age because of sudden cardiac death, he noted.
Screening
Family screening, Dr Galvin emphasised, is one of the best ways to help address SADS. Dublin currently has three such clinics, though funding remains a challenge.
"There's a family screening clinic in the Mater Heart House, the CRY [Centre for Cardiovascular Risk in Younger Persons] clinic is in Tallaght and there's also a clinic in Crumlin and we all work closely together. So on the clinical side, although they're generally run on the basis of charity funding, I think the clinics themselves are working well and it would be great if they were funded by the HSE."
Integration between the different clinics is very important, he emphasised.
Clinical family screening can identify the cause of the SADS in approximately 25 per cent of deaths, and genetic studies can help identify the cause in another 15-20 per cent.
Families can contact the Mater Heart House if a close relative has received a post-mortem diagnosis of SADS, and they can arrange screening. Other families can be referred for screening through their GP.
The Mater clinic performs evaluations in a supportive and calm environment and treats patients in a holistic, family-centred way.
The clinic also evaluates people for such conditions as cardiomyopathies, including hypertrophic cardiomyopathy (HCM), dilated cardiomyopathy (DCM), and arrhythmogenic right ventricular cardiomyopathy (ARVC); and channelopathies such as Long QT syndrome and Brugada syndrome.
QT syndrome
The commonest identified electrical disorder of the heart in Ireland is Long QT syndrome, which affects the electrical channels in the heart muscle cells. It was first described in 1964 by an Irishman, Prof Conor Ward, who was Dr Galvin's Professor of Paediatrics at Our Lady's Children's Hospital, Crumlin. Prof Ward showed that adrenaline excess due to excessive exercise or emotion can bring on cardiac arrest. About one in 2,000 people in Ireland have Long QT syndrome.
"The key thing with Long QT syndrome is the triggering of a lethal event by very commonplace triggers, like emotional excess. Another common trigger is medications, some of which are commonly prescribed, even some commonly-used antibiotics. If you are one of the 2,000 people who have Long QT syndrome, that prescription may be lethal for you. So by identifying the carriers of these mutations, we can warn people and give them the long list of 90 medicines or so that they need to avoid and we can also advise them on lifestyle modifications. The list of QT-prolonging medications is available on www.crediblemeds.org.
Dr Galvin said there are a number of preventive measures these patients can take. "For example, people with Long QT syndrome should either avoid sports or competition or, at the very least, they should take medications such as beta blockers, adrenaline blockers if they are going to exercise. But all of that should be done in consultation with a cardiologist experienced in treating people with these conditions.
"In terms of the genetic conditions that cause young people to drop dead suddenly, the commonest finding in our registry was no abnormality, and Long QT syndrome would be the commonest subsequent diagnosis in a family. It's one of a group of conditions we call channelopathies and, in addition to Long QT syndrome, these electrical channel disorders include Brugada syndrome and CPVT (catecholaminergic polymorphic ventricular tachycardia). These are the main genetic conditions that cause channelopathies."
He said the commonest form of cardiomyopathy is hypertrophic cardiomyopathy and that is the commonest abnormality found in young people who collapse and die suddenly during sports events.
Defibrillators
Another key component in dealing with SADS is prompt access to resuscitation and specifically to an automatic external defibrillator. "Many of the young people who drop dead suddenly don't have a family history of sudden death and there was no way they were going to be checked out before their death and in these cases, the only thing that is going to save somebody who collapses or has cardiac arrest is prompt access to resuscitation, specifically to a an automatic external defibrillator.
"When someone collapses, people focus on heart attacks but I think the focus should be on cardiac arrest or sudden cardiac death. When somebody collapses with cardiac arrest, be they young or old, their likelihood of survival falls by 10 per cent for every one minute that passes and the only thing that would change that is arrival of a defibrillator."
There are about 6,500 defibrillators in communities around Ireland, through such sports organisations as the GAA or in small shops or sports venues. But trained responders also need to be in place to deploy the AEDs quickly and effectively for best results. The simple link to connect the dots is a phone app, according to Dr Galvin.
"The problem is that a person can have a cardiac arrest in a pub and an ambulance is called but it can be 30 minutes away. Frankly, at 30 minutes the likelihood of resuscitation is extremely low. But, meanwhile, two doors down, at a local store or pub, there's an external defibrillator. And in the supermarket there may be someone shopping there who is a trained responder and knows how to use the defibrillator. So the key is how to link those different bits together and the way you do it is with a smartphone app.
If you have a cardiac arrest in Ireland your likelihood of survival is about 6 per cent. If you have cardiac arrest in an urban area that goes up to about 11 per cent. If, when a defibrillator arrives, you are still in ventricular fibrillation your likelihood of survival is 39 per cent
"There are two out there — one is RAPP (Responder Alert Application) and the other, out of the UK, is called Good Sam. How it works is that when the person in the pub has a cardiac arrest and someone calls 999, the ambulance service 30 minutes away will dispatch the ambulance but as the call comes in on the screen, the dispatcher can see that there's a local community-based first response team in that town.
"Automatically, a text message will go to the three nearest responders and up on their smart phone will come a message that says 'you are here, there's a cardiac arrest in this place and the nearest charged defibrillator is over here'. The map will show how to go from one to the other and will tell the responder how many minutes and the responder can then reply 'yes, I can respond', or 'no, I'm not able to respond'. And if that person can't respond, then the next nearest responder will be contacted."
But time, of course, is of the essence. "If you have a cardiac arrest in Ireland, your likelihood of survival is about 6 per cent. If you have cardiac arrest in an urban area, that goes up to about 11 per cent. If, when a defibrillator arrives, you are still in ventricular fibrillation, your likelihood of survival is 39 per cent," Dr Galvin noted. "The problem is that by the time the defibrillator gets there, the person has moved on from ventricular fibrillation to flatline. By the time you've gone to flatline, it's too late."
But with the help of the RAPP and Good Sam response schemes, response times can come down to five minutes. "According to OHCAR [Out-of-Hospital Cardiac Arrest Registry], there were 1,980 cardiac arrests in Ireland in 2014. Six per cent of those surviving is about 118 people. If we can get up to 50 per cent survival, that would be about 1,000 people. I think you can get to five minutes' response time with community first response teams with mobile phone apps.
"In terms of all of medicine and all of surgery, I can't think of anything that comes close in terms of the potential for saving a life as a community first-response scheme," Dr Galvin concluded. "It's simple to do and at exceedingly low cost."
See www.sads.ie for more information