You are reading 1 of 2 free-access articles allowed for 30 days
The great cancer challenge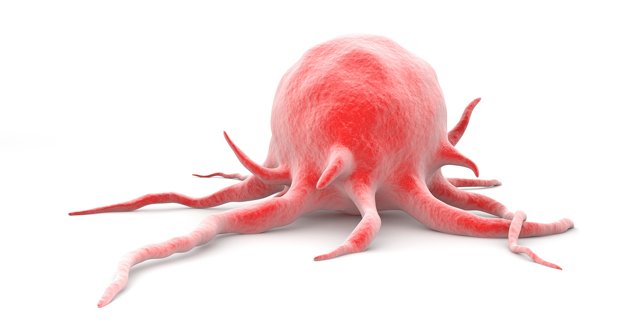 When the Director of the National Cancer Control Programme (NCCP) Dr Jerome Coffey began training as a radiation oncologist in St Luke's Hospital in 1996, cancer services were a long way from where they are now.
"We used to do something like 23 outreach clinics," Dr Coffey told the Medical Independent (MI).
"At that point around the country, cancer services weren't great at all. Since then, there has been massive change. Over the last 10-to-11 years, since I've come back from the UK, what has changed is that we have started to measure what we do. And we started to do performance reporting, accountability and using the data to go back and fix things, whether that is just changing the way things are done, or putting in additional staff."
The creation of the NCCP and the centralisation of cancer services have been the major achievements of the last 10 years. Both were the result of recommendations in the last cancer strategy. A new National Cancer Strategy 2017-2026 has now been published and points the way forward for cancer services over the next decade. Dr Coffey, who sat on the steering group that developed the strategy, said while much has been achieved in cancer services during the lifetime of the previous strategy, there are still deficits that need to be addressed.
Dr Jerome Coffee, Director, National Cancer Control Programme
"I think where we are now, speaking as a practising radiation oncologist, you would see pressures occasionally in getting diagnostic imaging done," he said.
"Now, that is improving all the time. But it is something we are working on. When I worked in Canada back in 2001, when I saw a new patient in a clinic, we would send them home with a list of appointments: They would be having their imaging work tomorrow … so we would aim to have them on treatment over the next week to 10 days. Those are the sorts of timelines that require resources. But they are reasonable things to expect and, clinically, they are excellent. So we need to be moving towards tighter timelines on diagnostics and treatment. Things aren't bad at the moment. There are certain areas under more pressure than others, but actually, sometimes simple solutions work very well. If you look at prostate cancer… by simply putting in one additional urologist in Cork, the performance of the rapid-access clinics in both Cork and Waterford, which they also support, went up dramatically over a period of months. So we are not actually talking big numbers to help make a big impact on performance."
The group that evaluated the previous strategy, chaired by Prof Padraig Warde, Interim Vice President of Clinical Programmes and Quality Initiatives Cancer Care, Ontario, Canada, concluded that more staff need to be recruited across a range of areas, particularly in light of the projected increase in cancer incidence. For instance, a lack of radiographers meant recently there was a backlog of 20,000 BreastCheck 'call-backs', which put EU accreditation at risk.
"We still need to recruit further: Surgeons, medical radiation oncology, haematology, but mostly cancer nursing," acknowledged Dr Coffey.
"That is going to be an area of development. Over the last decade, it has become clear that the cancer incidence rates are going up; we expect them to double by about 2040. If you think about it, there are roughly 30,000 new cancers per year; 10,000 of those are non-melanoma skin cancers, so some of them will be managed in primary care, some in hospital, but at least 20,000 invasive solid cancers that need to go to cancer centres. So that is a lot of new work. We need to plan for the capacity to absorb that work."
Prevention
Putting the services in place to cope with the huge number of new cancer cases in the coming years is perhaps the main challenge that the new strategy has been designed to address.
"If you look at the strategy as it is written, the structure is very logical and very well thought-out," according to Dr Coffey.
"The first area is reducing the cancer burden. I think worldwide there is an appreciation that you can't just sit down and wait for these cancers to come in the door; you have to work on reducing cancer incidence. Actually, there is a fairly good record in this country on that, between the smoking ban in 2004 and the HPV vaccination for girls in 2010, and the minimum age limit for commercial sunbed use in 2014. Those big steps have already been taken and they will have an impact. The HPV vaccination is topical. There is a lot of debate about it — side-effects, about extending it to boys, and all the rest of it, but internationally, it has been shown to reduce HPV malignancies and pre-malignant conditions. I think the evidence is that it is a strong, positive step."
The Irish Cancer Society has expressed disappointment that although a new cancer prevention function will be established within the NCCP, the overall responsibility for influencing people's health behaviours remains with Healthy Ireland, the national health and wellbeing framework. However, Dr Coffey stressed that prevention will be a key priority for the Programme.
"We have already hired more people this year into that function within the NCCP. There are things we can do as part of a broader partnership and things we can do ourselves. We will be doing that."
Survivorship and psycho-oncology are other important new areas addressed in the strategy.
Centralisation
While the new strategy document acknowledges there has been considerable progress in implementing the previous strategy's recommendation on surgical centralisation, the work is not complete. Dr Coffey admitted the issue is complex, giving the example of urological services in Tallaght Hospital, Dublin.
"Since the 1950s and 1960s, Tallaght has always had a very large urology department, doing benign and cancer work," he said
"If we were to try and remove the cancer element, there are two problems: One is, St James's [Hospital] can't absorb it. And secondly, what impact will that have on the benign work being done in Tallaght? Would the surgeons move, or would we simply move the patients and leave the surgeons behind? So those are the logistical and planning issues we have to address. And the strategy directs us to do that. The driver behind it is there is significant published literature on the relationship between case volume and outcome. And the case volume; we have done a lot of literature reviews in the last 12 months. The case volume is by institution and by surgeon, and for certain cancers it is clear you need to be doing high volumes. For things like pancreatic surgery and oesophageal surgery that has basically happened already, we have got the high-volume numbers, and that is appropriate."
The NCCP is still considering how best to proceed in centralising surgery for colorectal, prostate, and head and neck cancers.
"I think over the next two-to-three years, by 2020, the centralisation should have happened, and the sub-specialisation will have to be addressed as well. It will be difficult. It will take planning, it will take flexibility and it will take funding," Dr Coffey said.
Resources
Funding availability is an issue, not only for cancer, but for the health service in general. The budget allocation of the NCCP is currently €78 million, which includes drugs expenditure. Of that €78 million, approximately €1 million is reserved to run the NCCP's office, with the rest going to hospitals to directly support cancer services. It is planned the allocation of revenue funding will eventually be increased to approximately €140 million per annum through the annual estimates process, which would effectively mean a doubling of the current budget.
Over €800 million in capital investment will also be required to meet service demands.
"Whether we get a tenth of it every year, or whether it is phased differently, I don't know," Dr Coffey said.
"We will put the bids in, but the Government will decide what the allocation is. But we would certainly have the ability to invest whatever money we get year by year, over the next five-to-10 years. If the Government moves to multi-annual planning, that would be great. It would help us to plan better."
Increasing theatre capacity and ensuring medical oncology wards have a greater ability to deliver their own needs are two key areas that need to be addressed imminently.
Dr Coffey also noted the difficulties caused when a commercial chemotherapy provider had an infection control issue, which caused the supply chain to stop.
"Then, more recently, the only remaining supplier had a small production issue. It meant the hospitals went to their contingency plans fairly quickly…. So actually, there was little disruption to the chemotherapy on the day wards but it just means we need to invest in some resilience in the hospitals so that more hospitals are able to supply more of their own needs. That is really where the investment will be in terms of infrastructure and treatment delivery."
There is also the controversial issue of drug costs and approval, which Dr Coffey said affects all areas of medicine.
"I think it is an international issue that new drugs are frequently exciting for science to look at and they may have a strong clinical benefit, but their production costs and distribution costs are high," Dr Coffey argued.
"You will always have a trade-off between the appraisal process and how quickly it should be done, but we have the process. The big drug this year, and last year, was not cancer — it was Orkambi for cystic fibrosis. So we will always have something that is potentially of major impact for patients; the question is the cost. It is not just a cancer question, it is a society question: How much do you want to put into healthcare, and how do you fund it?"