You are reading 1 of 2 free-access articles allowed for 30 days
The Gander – 8 October 2015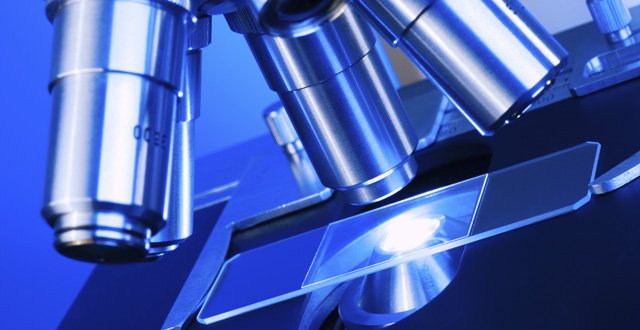 Getting a grip on the risk of heart attack and stroke
Reduced muscle strength has long been linked with premature mortality, illness and disability, however most of the data collected so far has been limited and restricted to high-income countries.
However, a study published in The Lancet has found that weak grip strength is associated with greater risk of stroke and heart attack and shorter survival in 17 countries that were markedly diverse, both culturally and economically.
The study involved almost 140,000 adults and found that grip strength is a better predictor of mortality than even measuring systolic blood pressure and suggests that it has the potential to become a fast, low-cost, effective screening tool.
The participants were aged between 35 and 70 years from the Prospective Urban-Rural Epidemiology study. Using a hand-grip dynamometer, the researchers found that for each 5kg drop in grip strength, there was a 7 per cent increase in the risk of heart attack and a 9 per cent rise in stroke risk.
Furthermore, with this grip strength decline, there was a 17 per cent higher risk of non-cardiovascular mortality and a 17 per cent higher risk of cardiovascular death.
Pointing out that these risks exist even after taking into account age, employment status, education level, tobacco and alcohol use and physical activity level, lead author Dr Darryl Leong from McMaster University in Canada summed-up: "Grip strength could be an easy and inexpensive test to assess an individual's risk of death and cardiovascular disease."
New bug on the block
A giant virus discovered recently deep underground has shown that enormous ancient viruses are far more diverse than scientists had previously thought. While the 30,000-year-old virus poses no direct threat to humans, it is still potentially infectious and may be a portent of more such discoveries in the future, as frozen earth thaws due to global warming and increasing mining activities uncover more such bugs.
Mollivirus sibericum was discovered deep in the Siberian permafrost and is wider in diameter than other ancient viruses previously discovered, at 600 nanometres versus the usual giant ancient virus average of 500 nanometres.
Found in a soil sample 30 metres below the surface, M.sibericum has a genome of 600,000 base pairs and infected amoebas during the Stone Age or Upper Paleolithic eras, according to the research published in Proceedings of the National Academy of Sciences.
Dr Chantal Abergal of the National Centre for Scientific Research at Aix-Marsielles University, France, told Live Science: "Safety precautions should be taken when moving that amount of frozen earth… Viruses played a role in making the cell evolve in a very good way. We are now at the stage where there are four families of giant viruses and we can say that they are much more diverse [than was previously thought].
"We do think that these giant viruses will help us understand how life appeared on earth. We think there are so many genes which are unique to those genomes and there are many things to learn from the study of those genes."
Dr Abergal added that it is possible that dangerous viruses — which can remain infectious for tens of thousands of years — are buried in suspended animation and only human activities, such as mining and drilling for natural gas, oil and minerals, can disturb them.
Lethal liquid
The trend of serving alcoholic cocktails that contain liquid nitrogen was in the news again recently, when a UK wine bar was found guilty of "failings [that] fell very far short of standards," according to Judge Pamela Badley, after an 18-year-old girl had to have her stomach removed when she drank a 'shot' of 'Nitro-Jagermeister'.
Ms Gaby Scanlon, who was celebrating her 18th birthday at the time, was given the drink free while it was still 'smoking' and producing cold nitrogen gases.
She told Preston Crown Court how she began vomiting and retching and felt "an explosion" in her stomach almost immediately after consuming the drink.
"I turned to the man [barman] and asked if it was okay to drink; he said 'yes'. Smoke was coming from my nose and mouth. Straight away, I knew something was not right."
Ms Scanlon was taken to Lancaster Royal Infirmary, where a CT scan revealed that internal tissue had been destroyed and her stomach lining perforated. Surgeons operated immediately to save her life, removing her stomach and connecting her oesophagus directly to her small bowel.
Barman Matthew Harding was found not guilty on a charge of failing to take reasonable care for the health and safety of others at work.
The wine bar was fined £100,000 (€135,000) for the incident, according to AP.
On another note…
A school in Wales has faced criticism after it informed parents that their children would need a note from a GP if they needed to use the toilet.
St Teilo's Church in Wales High School, Cardiff, sent a text message to parents of Year 11 pupils, which read: "If your child needs to be allowed out of lessons to go to the toilet, then please provide a medical note in the next week so they can be issued with a pass."
One parent told The Telegraph: "It's absolutely disgusting — it's appalling. I spoke to the doctor this morning and they said I would need to bring my daughter down for a quick check and there was a charge for the letter… I'm now having to pay for my daughter to use the loo."
For its part, the school commented: "St Teilo's prides itself on its robust safeguarding measures and we believe that children are most safe when in class and under the supervision of the teacher.
"If a child is required to go to the toilet more than expected, we ask that parents alert us to this fact so that we can issue a pass to a child to take away any embarrassment or anxiety. Those children who use such passes report to us that their school experience is much improved as a result."
Ireland's call
Ireland rugby fans played a big-screen practical joke before the recent Ireland v Romania game at Wembley Stadium in the UK.
The match — which at the time broke the world record for rugby attendance — was sold out, so several thousands of fans watched the game on a number of giant screens placed around the outside of the stadium. However at one point the screens, which are also used to make public service announcements, read: "Mr Michael Collins and Mr Padraig Pearse, please go to the Wembley lost and found."
While the announcement went viral on social media, nobody has yet claimed responsibility for the prank.