You are reading 1 of 2 free-access articles allowed for 30 days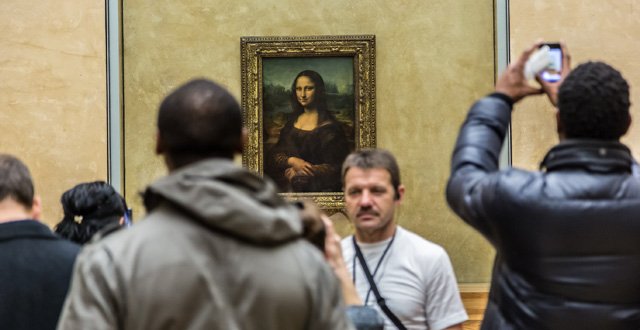 Risky textual behaviour
Up to 58 per cent of people who own smartphones are at risk of a physical injury termed 'text neck,' according to research published in the National Library of Medicine.
Prof Kenneth Hansraj, chief of the Spine Surgery Department at the New York Spine Surgery and Rehabilitation Medicine centre, says the poor posture caused by using smartphones for hours each day can result in serious spinal degeneration.
He points out that with the human head weighing around 5.4 kilos, as the neck repeatedly bends back and forward, the pressure on the surgical spine increases. At a 15-degree angle, this results in pressure of approximately 12.2kg. At a 30-degree angle, this is equivalent to 18kg of pressure and at 45 degrees, there is 22.2kg of pressure on the spine.
"It is an epidemic, or at least it's very common," Prof Hansraj told the Washington Post.
"Just look around you — everyone has their heads down."
Smartphone users spend an average of two-to-four hours per day using the devices, which equates to 1,400 hours per year and the pressure is equivalent to carrying an eight-year-old on your neck for hours each day, says Prof Hansraj.
"The problem is really profound in young people," he continues. "With this excessive stress in the neck, we might start seeing young people needing spine care. I would really like to see parents showing more guidance."
China crisis
Italian historian and novelist Angelo Paratico has shocked the art world by claiming that the enigmatic Mona Lisa is actually Chinese and may even be designed to represent Leonardo da Vinci's mother.
Paratico told the South China Morning Post: "At the back of Mona Lisa there is a Chinese landscape — even her face looks Chinese."
He goes on to say he agrees with Sigmund Freud's claim that the painting was inspired by da Vinci's mother, making the artist half-Chinese.
"One wealthy client of Leonardo's father had a slave called Caterina," says Paratico, who is completing a book entitled Leonardo da Vinci — A Chinese Scholar lost in Renaissance Italy.
"After 1452, Leonardo's date of birth, she disappeared from the documents."
He continues: "I am sure up to a point that Leonardo's mother was from the Orient, but to make her an oriental Chinese, we need to use a deductive method.
"For instance, the fact he was writing with his left hand from left to right… and he was also a vegetarian, which was not common. Mona Lisa is probably a portrait of his mother, as Freud said in 1910."
Storm in a D-cup
Italian men and women have taken to the Internet in force with a bizarre way to highlight the importance of scientific research and breakthroughs.
The 'Boobs for Science' campaign features hundreds of half-naked, and often completely naked, 'selfies' of Italians beside written messages such as: "25 per cent of Italians deny the theory of evolution. In the UK, it's 60 per cent."
The initiative goes under the slogan, 'Where reason fails, boobs have a chance'.
The campaign was set up by 30-year-old paleoanthrapologist Lara Tait, who commented: "I think that in Italy, more should be done to bring science and its results to the people, so I just had the idea to do something original in this sphere."
Denying that the initiative could reinforce charges of Italian sexism, she added: "A woman is free to do what she wants with her own body, and to put it to the service of science if she wants."
One of the 'selfies' is of a woman wearing only suspenders beside a sign which reads: "Vegetable protein does not have the same biological value as animal protein."
Another features a woman's bare buttocks, with the message: "Cuts to research are cuts to your future, the future of your children and your country."
Other women, posing in their underwear, hold signs with messages such as: "Vaccinate yourself and your children, it's a social duty" and "Hydrogen peroxide does not cure cancer".
A grave discovery
A number of graves in Poland from the 17th and 18th Centuries — that contained people suspected of being vampires — in fact contain people who died from cholera, according to a study published in PLOS ONE.
The cadavers had been buried with sickles across their throats and rocks beneath their chins, as the villagers were afraid they would rise from the dead and bring the disease back from the afterlife.
At that time, there was very little awareness of the nature of cholera and villagers suspected that the first people who became infected and died would return as vampires.
This meant that they were buried with special rites designed to ward-off evil.
The researchers studied permanent molars from 60 deceased people, as well several of those who were buried with the special rituals, and looked at radiogenic strontium isotope ratios from dental enamel.
One of the authors, Dr Lesley Gregoricka, commented: "People of the post-medieval period did not understand how disease was spread.
"Rather than a scientific explanation for these epidemics, cholera and the death that resulted from it were explained by the supernatural — in this case, vampires."