You are reading 1 of 2 free-access articles allowed for 30 days
The Gander – 4 February 2016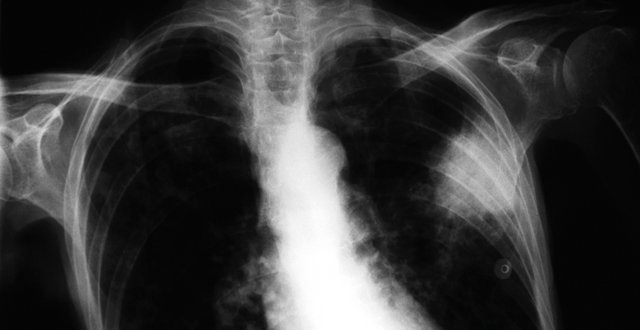 Cocaine and the brain
Researchers at Johns Hopkins University, US, have made significant findings using mouse models to show that high doses of cocaine cells trigger overactive autophagy, resulting in the cells 'digesting' themselves.
It is hoped the research may pave the way for more effective treatments to protect against the effects of the drug on the brain.
During the course of their work, the researchers also found that there were signs of autophage in the brain cells of mice whose mothers had been given cocaine while pregnant.
They found that taking cocaine results in neuronal cell death through uncontrolled autophagy, causing cellular 'suicide' in the process.
The team discovered more than two decades ago that brain cells use nitric oxide to communicate and in 2013, found that nitric oxide is involved in cocaine-induced cellular destruction through interactions with the enzyme GAPDH.
In their most recent work, the researchers say they now understand more precisely the mechanism through which this occurs.
Dr Solomon Snyder, Professor of Neuroscience at Johns Hopkins University School of Medicine, said in a press release: "We performed 'autopsies' to find out how cells die from high doses of cocaine. That information gave us immediate insight into how we might use a known compound to interfere with that process and prevent the damage."
Lead author Dr Prasun Guha added: "A cell is like a household that is constantly generating trash. Autophagy is the housekeeper that takes out the trash — it's usually a good thing, but cocaine makes the housekeeper throw away really important things, like mitochondria, which produce energy for the cell."
The research was published in late January in the Proceedings of the National Academy of Sciences.
Upwardly mobile
A study has suggested that text messages sent to people with high blood pressure is an effective way to significantly reduce blood pressure and improve medications compliance.
The team, from Oxford University, conducted a study of more than 1,300 adults with high blood pressure in an impoverished area of Cape Town, South Africa.
The participants were split into three equal-sized groups: The first group received weekly text messages to remind them to collect and take their medication, as well as advising them on the nature of their condition.
The second group were sent the same messages but were also able to interact by changing the time of an appointment or the language in which the message was sent, while the final group received standard care.
The authors noted that after one year, those who received the messages had a greater reduction in blood pressure than those who received standard care.
The participants who received the messages were more likely to have taken their medications 80 per cent of the time.
"Two common issues are not turning up to collect medicine, so running out, or forgetting to take tablets. We knew that text messages had worked to support people with HIV/AIDS to stick to their treatment and improve their health as a result," said Prof Andrew Farmer of the Department of Primary Health Care at Oxford University, UK. "We wanted to see whether the messages could work for blood pressure treatment in a deprived community.
"The improvements seen were equivalent to those expected from intensive one-to-one behavioural counselling, which is usually more expensive. When we consider that those good at sticking to treatment are 20 per cent less likely to die prematurely than those who don't manage that, any relatively low-cost intervention that helps people manage their high blood pressure successfully can save the very real personal, social and economic costs of the disease."
Prof Lionel Tarassenko of Oxford's Institute of Biomedical Engineering added: "There is a great potential for mobile phone technology to help with the management of chronic diseases worldwide through automated messaging to the right person at the right time. With this study, we have demonstrated how this could be done in an area where large numbers of people are at risk because of uncontrolled blood pressure."
The results were published in Circulation.
Cancer treatment in a 'bubble'
Cancer researchers have used exosomes to 'transport' the cancer drug paclitaxel directly to drug-resistant lung cancer tumours, thereby vastly increasing the efficiency of the drug.
They noted that by using this technique, 50 times less exoPXT was required to achieve the same cancer-destroying effect. It is the first time such a technique has been used, they said.
In the trial, the drug was placed in exosome 'bubbles'; as exosomes are made of the same material as cell membranes, the body's defence system did not interpret them as hostile, hugely increasing the efficiency of the therapy.
Prof Elena Batrakova, Associate Professor in the UNC Eshelman School of Pharmacy's Centre for Nanotechnology in Drug Delivery, North Carolina, US, was lead author in the study. "That means we can use 50 times less of the drug and still get the same results. That matters, because we may eventually be able to treat patients with smaller and more accurate doses of powerful chemotherapy drugs, resulting in more effective treatment with fewer and milder side-effects.
"Exosomes are engineered by nature to be the perfect delivery vehicles. By using exosomes from white blood cells, we wrap the medicine in an 'invisibility cloak' that hides it from the immune system. We don't know exactly how they do it, but the exosomes swarm the cancer cells, completely bypassing any drug resistance they may have and delivering their payload.
"Accurately mapping the extent of tumours in the lungs is one of the biggest challenges in treating lung cancer patients. Our results show how powerful exosomes can be as both a therapeutic and a diagnostic."
During the course of the research, the team marked the exosomes with dye and tracked their passage through the lungs. They discovered that they were effective in seeking and marking cancer cells, providing the added bonus of making them a very effective diagnostic tool.
Prof Batrakova said the technique could also have potentially significant applications in Parkinson's disease.
The results were reported in Science Daily.
What happens in rat Vegas…
A team who developed a 'rat casino' in an attempt to further research into gambling addiction found that when music and flashing lights were added to the scenario, even rats behaved like problem gamblers and exhibited increased risk-taking behaviours.
However, they also discovered that by blocking the action of a specific dopamine receptor, their behaviour could be corrected.
The rats 'gambled' for sweet treats and under normal circumstances, avoided taking risks to get the reward. However, when music and flashing lights were added to the experiment, the rats 'let their hair down' and showed behaviour consistent with that of gambling addicts.
But when they blocked dopamine D3 receptors, the risk-taking behaviour disappeared.
Prof Catherine Winstanley, Associate Professor at the Department of Psychology, University of British Colombia, told the Journal of Neuroscience: "It seemed, at the time, like a stupid thing to do, because it didn't seem like adding lights and sound would have much of an impact. But when we ran the study, the effect was enormous.
"Anyone who's ever designed a casino game or played a gambling game will tell you that of course sound and light cues keep you more engaged, but now we can show it scientifically.
"I often feel that scientific models are decades behind the casinos. I don't think it's an accident that casinos are filled with lights and noise."
Dr Michael Barrus, who was co-lead author of the study, added: "This brain receptor is also really important to drug addiction, so our findings help support the idea that risky behaviour across different vices might have a common biological cause."