You are reading 1 of 2 free-access articles allowed for 30 days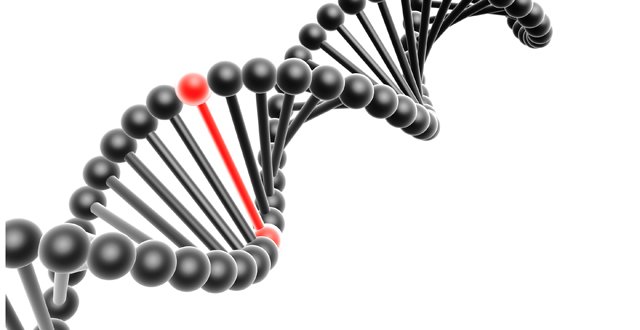 Jesus saves — but is it in his DNA?
A recent study has suggested that our ability to save money is learned behaviour only up to a certain point and that genetics actually plays a more prominent role in determining whether we are good savers or good 'spenders'.
Prof Henrik Cronqvist and Prof Stephan Siegel of Claremont McKenna College, US, used the Swedish Twin Registry, an in-depth database of twins, and found that giving a child a weekly allowance and encouraging them to save is of limited value.
The behavioural finance experts found that between the ages of 20 and 25, approximately half of our financial behaviour is influenced by our parents' teachings. However by the time we reach the age of 40 or 45, this influence has disappeared completely. The results were consistent, regardless of factors such as wealth, sex or circumstances related to upbringing.
They contend that conscientious savers are also less likely to be obese due to a genetic predisposition towards "consistency in behaviour and self-control".
"Parents do not have a lifelong, non-genetic impact on their children's savings," said the authors.
"There is overwhelming evidence across the board that the genes matter and that between one-third and 50 per cent of our behaviour is determined by our genes. As such, it seems that it would be counter-intuitive to try to change a spending or saving behaviour, since it's determined to such a great extent by our genetics."
Prof Siegel commented: "A person might be better off if they can do what's innate to them — if they're a big spender, they're probably better off spending and having less in retirement than being forced to save and go against what's natural."
The research was published in the Journal of Political Economy.
Frozen for the future
The body of a two-year-old girl has become the youngest case of cryogenic freezing and her parents hope the girl can one day be revived, and if not, that her body will help in future research into brain tumours.
The girl — Matheryn Naovaratpong from Thailand — had ependymoblastoma, a rare cancer with a five-year survival rate of 30 per cent. She developed an 11cm tumour on the left side of her brain and endured 20 chemotherapy treatments, 20 radiation therapy sessions and 12 brain surgery procedures. She fell into a coma and on 8 January this year and her parents made the difficult decision to discontinue life support.
Her parents then enlisted the help of an Arizona-based firm to cryogenically freeze her at -1960C and hope that medicine might one day advance to the point where she can be revived.
Alternatively, they hope that stem cells from Matheryn can enhance research to find a cure for the condition.
The procedure costs between €74,500 and €186,000 and involves putting the body on an 'ice bed', draining the blood and replacing it with a form of antifreeze, restarting the heart and gradually lowering the body temperature to -1960C over a period of two weeks.
A trip without a fall?
Two separate, independent studies involving more than 100,000 adults each have both found no connection between psychedelic drug use and mental health difficulties. Furthermore, one of the research papers suggests that use of psychedelic drugs may in fact help to prevent suicide attempts.
Prof Matthew Johnson, Associate Professor of Psychiatry and Behavioural Sciences at Johns Hopkins Medicine, and his team assessed use of drugs such as LSD, MDMA and psilocybin — the active ingredient in so-called 'magic mushrooms' — and their potential links to suicidality and mental health difficulties.
They wrote that according to their findings, "classic psychedelics may hold promise in the prevention of suicide".
A separate study by the Norwegian University of Science and non-profit group EmmaSofia "failed to find evidence that psychedelic use is an independent risk factor for mental health problems".
The Oslo team continued: "Psychedelics are not known to harm the brain or other body organs or to cause addiction or compulsive use. Serious adverse events involving psychedelics are extremely rare… overall, it is difficult to see how prohibition of psychedelics can be justified as a public health measure."
Prof Johnson of Johns Hopkins told Nature: "We are not claiming that no individuals have ever been harmed by psychedelics. Anecdotes about acid casualties can be very powerful but these instances are rare."
The studies' results were published in the Journal of Psychopharmacology.
Pasta joke
A UK man is challenging the motor vehicle authorities over what he sees as his right to wear 'religious' headgear in his driving licence photograph.
Mr Ian Harris, 51, belongs to the Church of the Flying Spaghetti Monster — whose congregation are known as 'Pastafarians' — and insists on wearing a colander in his driving licence photo. Mr Harris equates this right to similar concessions made for Muslim women, who may submit a photo of themselves wearing a hijab for the licence.
He has already had his photo rejected by authorities but is appealing the decision.
"Our religion is a minority but the DVLA [licencing authority] is discriminating because it allows people who practise major religions to wear headgear in pictures.
"I'm fighting for the right to have my religious headgear shown on my photo," said Mr Harris.
"I have a spiritual connection with the Flying Spaghetti Monster; until they have brain probes, how are they going to say I don't?"