You are reading 1 of 2 free-access articles allowed for 30 days
The Gander – 3 March 2016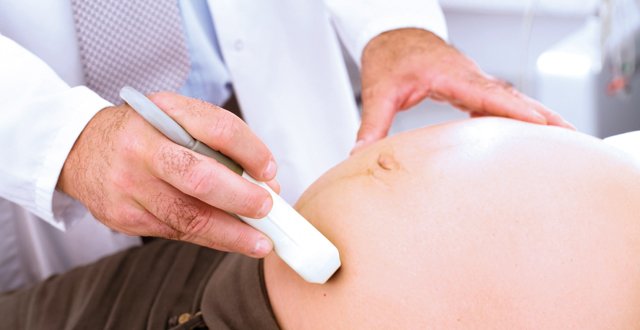 How adherent are 'adherent' patients?
A new study has challenged how medication adherence is measured and claims to show that patients automatically defined as 'adherent' may not actually be any more compliant with their treatment plan than those classed as 'non-adherent'.
The study was conducted by pharmacy lecturers at Universidad Miguel Hernández (UMH) in Elche, Spain. Surveying 602 patients, Elsa López Pintor and Blanca Lumbreras Lacarra found that those who unerringly collected their medicines from pharmacies were not necessarily any better at actually taking their medications. The patients were being treated for hypertension and were an average age of 68.8 years and the research was conducted across 40 pharmacies throughout Alicante.
The authors noted that the current system of measuring adherence is flawed and over-complicated and automatically categorises patients as adherent if they collect their prescriptions from pharmacies, with insufficient focus on whether they follow-through and actually take their medications when they are supposed to and in the correct doses.
Based on this evaluation, their main finding was that non-adherence was as high as 32 per cent — based on questionnaires and in-pharmacy physiological tests —among those who collected their medicines on time and were previously considered to be adherent, based on existing criteria.
Worthy of particular note was the fact that if either the packaging or the appearance of medications changed in any way, patients were far less likely to take them. This was most pronounced when changes were made to the colour, shape or size of the pills.
"We know this because patients who were given the new-look medication presented higher hypertension and systolic blood pressure than either of their peers whose medication was unchanged or simply wrapped in a different packaging," the authors wrote.
In their conclusion, they stated that pharmacists need to have a greater role in patient care and must draw patients into conversations about their medications when they are delivered at the counter, especially when there has been a change to the appearance or size, where the pharmacist should provide reassurance that this does not affect the efficacy of the therapy.
They also found that adherence rates were best when taking the medications did not affect their daily activities, either in terms of timing, dosage or side-effects.
They also said that patients who took five or more different therapies fared better at adhering to their medications, as did long-term outpatients.
The research was released by UMH and reported in Science Daily.
Inflammation and autism
New research from the US has elaborated on previous findings that women who suffered severe infection during pregnancy were exponentially more likely to have a child with autism.
In 2010, a large Danish study made this finding and established that infections severe enough to require hospitalisation were implicated in autism in all children born in Denmark between 1980 and 2005. The infections the mothers suffered included urinary tract infections, viral gastroenteritis and influenza, with infections in the second trimester associated with a 1.5-fold risk, and when the mothers were infected during the first trimester, this translated to a three-fold risk.
Now a US follow-up study — involving researchers from MIT, the University of Colorado, New York University Langone Medical Centre and the University of Massachusetts Medical School — have found a potential mechanism for how this process occurs.
The teams discovered that immune cells activated in the mother during such infections produce IL-17, an immune effector molecule, which appears to affect brain development.
Using mice, they discovered behavioural anomalies in offspring including abnormal communication, repetitive behaviours and negatively-affected sociability. However, when they disabled the Th-17 cells in mothers before they were infected, the young mice showed none of these behavioural abnormailties.
Prof Gloria Choi, lead author and Assistant Professor of Brain and Cognitive Sciences at MIT, commented: "In the mice, we could treat the mother with antibodies that block IL-17 after inflammation had set in, and that could ameliorate some of the behavioural symptoms that were observed in the offspring. However, we don't know yet how much of that could be translated into humans.
"We've shown correlation between these cortical patches and behavioural abnormalities, but we don't know whether the cortical patches actually are responsible for the behavioural abnormalities. And if it is responsible, what is being dysregulated within this patch to produce this behaviour?"
Stating that more work is needed in this area, the authors said they hope their work will advance research into preventing autism from developing in the children of women who experience severe infections during pregnancy. They also have plans to examine whether genetic makeup influences mice's susceptibility to maternal inflammation, due to the fact that autism is known to have a strong genetic component.
The research was released in the publication MIT News.
The smell of microbiome health
A small study has suggested that wearing antiperspirant radically affects size and composition of microbial communities in the armpit and those who use neither antiperspirant or deodorant may have an advantage in terms of the body defending itself against pathogens.
A team from the North Carolina University, US, enlisted 17 participants, seven of whom wore antiperspirants, five used deodorants, and the remaining five used neither. Those studied had their armpits swabbed for eight days.
There was little effect on those who used deodorants but in those who used antiperspirants, their microbiomes were altered dramatically.
They also found that bacterial groups such as Staphylococcaceae — which are thought to have a protective effects against pathogens — thrived in those who used neither.
Author Prof Julie Horvath, head of the Genomics and Microbiology Research Laboratory at the NC Museum of Natural Sciences, explained: "We wanted to understand what effect antiperspirant and deodorant have on the microbial life that lives on our bodies, and how our daily habits influence the life that lives on us. Ultimately, we want to know if any changes in our microbial ecosystem are good or bad, but first we have to know what the landscape looks like and how our daily habits change it.
"We found that, on the first day, people using antiperspirant had fewer microbes in their samples than people who didn't use a product at all, but there was a lot of variability, making it hard to draw firm conclusions," Prof Horvath told PeerJ. "In addition, people who used deodorant actually often had more microbes, on average, than those who didn't use product."
Until debt do us part
The high levels of stress caused by student debt has been highlighted by a recent survey, which showed that students would be willing to go to extreme lengths to escape the cycle of debt.
Some 513 graduated students were surveyed by debt reorganisation company Lendedu. The results were revealing — 57.89 per cent of the students said they would give up social media for life to have their debts cancelled, while 57.11 per cent would give up coffee for life.
Further, 56.73 per cent said they would be willing to take a punch from former world heavyweight champion boxer Mike Tyson and 56.14 per cent would abstain from alcohol and drugs for life to shed their debts.
Further results from the survey included:
40.35 per cent would take one year off their life expectancy.
35.67 per cent would give up texting for life.
20.47 per cent would wear the same outfit every day for life.
6.47 per cent would cut off their little finger.
4.68 per cent would move to Syria for life.
4.09 per cent would contract a random sexually-transmitted disease for life.
The students surveyed had an average debt of €28,000 and were aged between 22 to 61 years, with 61 per cent of the responders female and 39 per cent male.