You are reading 1 of 2 free-access articles allowed for 30 days
The Gander – 3 December 2015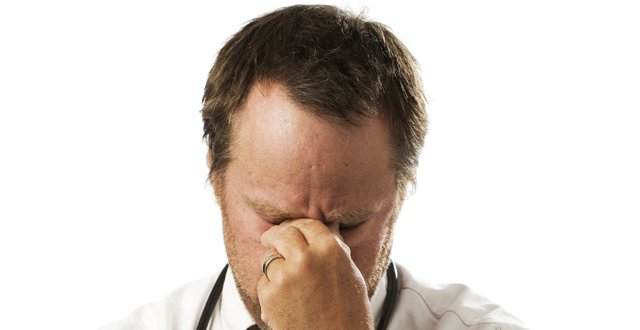 They want one of those
Younger adults are more envious than older ones, and about more things, according to new research from the University of California, US.
The results are compiled from two studies involving 1,700 participants and is the first research to look at the effect of age on envy.
More than three-quarters said they experienced envy in the past year, with women at 79.4 per cent and men at 74.1 per cent. However, envy seemed to decline with age — some 80 per cent of people under the age of 30 were envious in the past 12 months, compared to 69 per cent in those over the age of 50.
One of the stand-out results was that people overwhelmingly envied others of their own gender.
Prof Christine Harris of UC San Diego commented: "It surprised us how consistently men envied other men and women, women. Even in domains like financial and occupational success, where you can imagine that a woman might envy a man his better pay or status, that wasn't usually the case."
Another of the factors that changed with age was the type of things people envied. School achievements, social success, romance and looks were prominent in those aged under 30, while only 15 per cent of those over 50 years old said they envied others for their success in romance.
However, envy of occupational and monetary success was consistent across all age groups.
"Envy can be a powerful emotion. Christian tradition even has it identified as one of the seven deadly sins," according to Prof Harris.
"We wanted to investigate envy, not only because it is subjectively experienced as negative, but also because it has been suggested as motivation for a whole host of events — from fairytale murder to, in modern times, the force behind the Occupy Wall Street movement."
The research was published in Basic and Applied Social Psychology.
Early bird catches the illness?
A leading academic has warned that forcing staff to work before 10am is making employees stressed and causing illness and is in fact comparable to 'torture'. Dr Paul Kelley of Oxford University, UK, says companies who make their employees start work early are storing-up health problems for their staff and damaging their output.
He points out that before the age of 55, the natural body rhythms of adults are not compatible with 9-to-5 working hours and warns that mental health, focus and mood are suffering as a result.
Speaking at the British Science Festival recently, Dr Kelley said: "This is a huge society issue. Staff should start at 10am. You don't get back to (the 9am) starting point 'til [age] 55. Staff are usually sleep-deprived — we've got a sleep-deprived society.
"It is hugely damaging on the body's systems because you are affecting physical, emotional and performance systems in the body."
He pointed out that insufficient sleep can result in damage to long-term memory and can even result in drug or alcohol use, and can also cause weight gain, risk-taking behaviour and high blood pressure.
"Your liver and your heart have different patterns and you're asking them to shift two or three hours. This is an international issue. Everybody is suffering and they don't have to," says Dr Kelley.
"We cannot change our 24-hour rhythms. You cannot learn to get up at a certain time. Your body will be attuned to sunlight and you're not conscious of it because it reports to the hypothalamus, not sight.
"This applies in the bigger picture to prisons and hospitals. They wake up people and give people food they don't want. You're more biddable because you're totally out of it. Sleep deprivation is a torture."
He also says the same principle applies to children and that they should not have to start school before 10am, for the same reasons. "Just by changing the start time, you can improve quality of life for whole generations of children," he added.
"There are major societal problems that are being caused by that. But the opportunities are fantastic. We have an opportunity here to do something that would benefit millions of people on Earth."
Dr Kelley is former Head Teacher at Monkseaton Middle School in the UK, where he changed the school start time from 8.30am to 10am and found that the number of top grades rose by as much as 19 per cent.
Breaking the barrier
An experimental, ultrasound-based technique has succeeded in breaching the endothelial layer of the blood-brain barrier to deliver a chemotherapy drug directly to the brain tumour of a 56-year-old woman.
Physicians at the Sunnybrook Health Sciences Centre in Toronto, Canada, injected the drug along with tiny gas bubbles and then used ultrasound waves to make the bubbles expand and contract at a rate of approximately 200,000 times a second.
This enabled temporary holes in the endothelial cell layer of the patient, who had the tumour for eight years.
Mr Neal Kassell, Chairman of the Focused Ultrasound Foundation, said in a press release: "Breaching this barrier opens up a new frontier in treating brain disorders. We are encouraged by the momentum building for the use of focused ultrasound to non-invasively deliver therapies for a number of brain disorders, including Parkinson's, Alzheimer's and some psychiatric diseases."
The technique is set to be tested in 10 more patients who are due for surgery to have parts of their brain tumours removed and the team will now study the tumour removed from the original recipient of the procedure.
The research was reported in The Scientist.
Don't believe everything you read…
New research published in Current Biology has shown that at least half of all natural history specimens in institutions around the world are labelled incorrectly and professional naturalists have difficulty telling the difference between similar plants and insects.
Two teams from the Royal Botanic Garden in Edinburgh, Scotland, and Oxford University, UK, studied 4,500 specimens of an African ginger genus that had been carefully identified through studies and found that some 58 per cent had been wrongly labelled or given an outdated name.
They also looked at 9,222 collections of Asian rainforest trees had been divided into at least two duplicates and incorrectly labelled as separate species.
The teams found inaccuracies across a range of exhibits and concluded that insect specimens are incorrectly categorised and labelled to an even greater extent that plant species.
Dr Robert Scotland of the Department of Plant Sciences at Oxford commented: "Many areas in the biological sciences, including academic studies of evolution and applied conservation, are underpinned by accurate naming.
"Without accurate names on specimens, the records held in collections around the world would make no sense, as they don't correspond to the reality outside."
The researchers added that such errors are hampering conservation efforts and harming the accuracy of scientific studies. They observed that often, hundreds of thousands of specimens are delivered to scientists at the same time, making it almost impossible to accurately research and label them.
Often, samples of the same plant are sent to different museums, where they are given totally different names, they wrote.
Over 50 per cent of the world's collection of natural history specimens have only been discovered since 1969.