You are reading 1 of 2 free-access articles allowed for 30 days
The Gander – 22 October 2015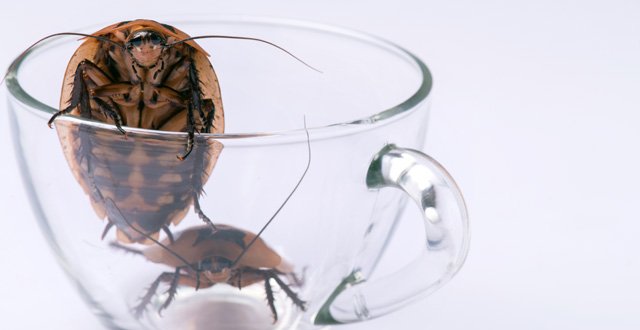 Early days for the gut
New research has suggested that infants with low levels of four varieties of common gut hormones at three months old develop early signs of asthma by their first birthdays.
Paediatricians and microbiologists have known for some time that infants who take antibiotics are more prone to developing asthma. However, in this study, the team at the University of British Columbia took stool samples from more than 300 three-month-old babies and found that when there were low or undetectable levels of Veillonella, Faecalibacterium, Rothia and Lachnospira, they could predict with 100 per cent accuracy asthma symptoms, such as wheezing and skin allergies, by their first birthday.
Co-author Dr Stuart Turvey of the University of British Columbia told The Verge: "What I think is important and not so surprising to paediatricians was how important the very early life is. Our study emphasises that in that first 100 days, the structure of the gut microbiome seems to be very important in influencing the immune responses that cause or protect us from asthma."
The team also collected urine samples from the same three-month-old babies and found variations in levels of bacterial by-products between those who displayed early signs of asthma and those who did not.
Fish oil on the brain
Investigators have followed-up on a study conducted seven years ago, looking at 81 people with early signs of schizophrenia, and found significant benefits of omega-3 fish oil in prevention of the disease.
The participants were between 13 and 25 years of age and all had early indications of schizophrenia. The researchers found that only 10 per cent of those who took fish oils developed the condition, compared to 40 per cent in the placebo arm of the trial.
Investigators had previously found that blood cells of schizophrenia sufferers contained lower levels of omega-3 fatty acids than healthy controls.
The research was published in Nature Communications and reported in The Scientist.
PR for cockroaches
A zoo in Japan has launched a special initiative to help those with katsaridaphobia, an irrational and excessive fear of cockroaches.
The Tokuyama Zoo in the western prefecture of Yamaguchi has set up cockroach-racing tracks and cockroach petting sessions in a bid to dispel some myths around the insects. Principal among their efforts is to inform the general public that cockroaches do not actually spread diseases to humans.
The bugs race around the track at 2.5km per hour and zoo staff have set up an unofficial betting stand where visitors can have a punt on their favourite racer, according to various news sources.
In a bid to encourage visitors to empathise with the insects, they have also built a human-sized cage where people can volunteer to be 'trapped' and get a feel for what the cockroach experiences when it is captured.
There are 200 cockroaches of 15 different species at the zoo, and the more brave visitors are welcome to hold in their hands the largest of these, the giant Madagascar Hissing Cockroach, which measures more than 10cm (four inches).
Feedback from the zoo showed that more than 80 per cent of visitors felt more empathy for the cockroach after the experience and pet stores in the prefecture have reported a rise in demand for pet cockroaches.
The 'Pac-Man' of nicotine
New research published in the Journal of the American Chemical Society has highlighted a bacterial enzyme that may prove highly effective in helping smokers to kick the habit.
Pseudonomas putida is a soil bacterium that gets all of its nitrogen and carbon by consuming nicotine and contains the enzyme NIcA2, which breaks down the chemical.
Studies in mice have shown that when NIcA2 is added to a serum, and the mice were given nicotine equivalent to one cigarette, the enzyme cut the nicotine's half-life from more than two hours to less than 15 minutes and showed itself to be remarkably stable, even at body temperature.
Co-author Dr Kim Janda of the Scripps Research Institute in California explained: "The bacterium is like a little Pac-Man. It goes along and eats nicotine. Our research is in the early phase of the drug development process but this study tells us the enzyme has the right properties to eventually become a successful therapeutic."
Lead author Dr Song Xue added: "Hopefully we can improve the serum stability with our future studies so that a single injection may last up to a month."
Downwardly mobile
The phenomenon of 'phubbing' — coined in 2013 to describe taking your attention away from someone to do something on a smartphone — has previously been regarded as a mildly impolite practice, at worst.
However, scientists at Baylor University in Texas have studied phubbing (an offshoot of the word 'snubbing') and suggest that it may ruin interpersonal relationships and can even lead to depression.
Some 145 people were assessed by the researchers and they found that 46 per cent had been 'phubbed' by a partner and of these, 37 per cent showed symptoms of depression.
"What we discovered was that when someone perceived that their partner phubbed them, this created conflict and led to lower levels of reported relationship satisfaction," said lead author Dr James A Roberts.
"These lower levels of relationship satisfaction, in turn, led to lower levels of life satisfaction and, ultimately, higher levels of depression."
Dr David Meredith, co-author, added: "In everyday interactions with significant others, people often assume that momentary distractions by their cell phones are not a big deal.
"However, our findings suggest that the more often a couple's time spent together is interrupted by one individual attending to his/her cellphone, the less likely it is that the other individual is satisfied in the overall relationship."
Some of the responses the researchers typically received included statements such as: "My partner places his or her cellphone where they can see it when we are together"; "my partner keeps his or her cellphone in their hand when he or she is with me"; and "if there is a lull in our conversation, my partner will check his or her cellphone."