You are reading 1 of 2 free-access articles allowed for 30 days
The Gander – 21 January 2016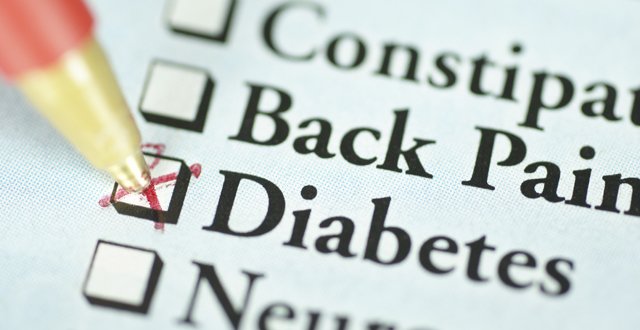 Cellular diabetes breakthrough
Cellular researchers in the US have revealed that they have managed to fully convert human skin cells into fully-functioning pancreatic cells. In mouse models, the new cells reacted to changes in glucose levels and produced insulin and prevented the mice from developing diabetes.
Further, the research is a major step forward in cellular reprogramming and it is hoped this will allow researchers to ramp-up pancreatic cell production. This could mean, the authors stated, that trillions of target cells could be manufactured in a controlled, step-wise manner.
First author Dr Saiyong Zhu of the Gladstone Institute of Cardiovascular Disease at the University of California, US, commented: "This study represents the first successful creation of human insulin-producing pancreatic beta cells using a direct cellular reprogramming method.
"The final step was the most unique — and the most difficult — as molecules had not previously been identified that could take reprogrammed cells the final step to functional pancreatic cells in a dish."
Co-senior author Dr Sheng Ding added: "This new cellular reprogramming and expansion paradigm is more sustainable and scalable than previous methods.
"Using this approach, cell production can be massively increased while maintaining quality control at multiple steps. This development ensures much greater regulation in the manufacturing process of new cells. Now we can generate virtually unlimited numbers of patient-matched insulin-producing pancreatic cells."
The research was published in Nature Communications and reported in Science Daily.
Heart of the matter
New research has suggested that a small, super-thin adhesive device could in future be used to monitor heart rates.
The researchers at the Institute of Basic Science in Seoul, Korea, are planning to make the device commercially available and say it is ideal for patients who need to have their heart rate continuously monitored.
The ultra-thin 'sticker' can also stretch, making it more user-friendly than previous devices, which were sometimes cumbersome and inaccurate.
In addition, the innovation contains a stretchable silicone membrane that contains closely packed gold nanoparticles, increasing the device's capacity for long-term memory storage. It also incorporates amplifiers and ECG sensors and the developers say it will be ideal for those with cardiac arrhythmia and others who require continuous monitoring.
The developers said in Science Advances how the device can currently stay on skin for several days but are planning future thickness modifications that will mean it could remain adhesive for approximately one week.
It will be fully developed and rolled-out in the coming years but the researchers say it can currently be used in conjunction with other existing heart-monitoring devices.
Weight of the world
There may be an increased mortality risk in people who have been overweight or obese at any time in their life, even if they have lost weight and achieved a healthy BMI, according to a new study.
While previous studies have assessed mortality using BMI measurements at a single point in time, this research was conducted over 25 years and involved 6,000 people aged between 50 and 74 years.
The authors found that among those who had ever been overweight, there was a 19 per cent increase of mortality compared with those who had been a normal weight for their whole lives.
There was an even greater risk among those who had been clinically obese at some time in their lives — those with a BMI ranging of 35 or higher were almost 150 per cent more likely to die than those who had remained at a normal weight during their lives.
Author Dr Andrew Stokes of the Boston University School of Public Health commented: "Imagine if you compared nonsmokers to smokers. If there are former smokers in the nonsmoking group, it is going to skew the comparison."
The study was published in PNAS and reported in Live Science.
A new view on flu
New light has been shed on how the flu virus infiltrates cell machinery to cause infection and the research may lead to the introduction of new and more effective therapies to tackle pandemics and seasonal flu outbreaks.
The team, based at Imperial College London, UK, used chicken-hamster hybrid cells in an effort to determine why the avian influenza virus seems unable to infect cells in mammals and discovered that a host protein called ANP32A 'hijacks' cells and helps the virus to replicate.
ANP32A is also found in human cells and is vital in helping the virus to replicate in human cells. They say this discovery can be used to develop therapies to target this process.
"All human flu viruses in the world originally came from birds," senior author Prof Wendy Barclay at the Department of Medicine at Imperial College stated in Nature.
"Luckily for us, viruses don't often jump from birds to people because the virus can't replicate in our cells. When they do transfer to humans, it's because the virus mutates in a number of ways. This enables it to gain a foothold inside the cell, and hijack the cell machinery to replicate."
She added: "Up until now, we haven't understood why the bird flu virus has to change in order to hijack the human cell machinery. Our research showed this is all due to a cell protein called ANP32A."
Loneliness is lethal
A study published this month has shown that in old age, social isolation is even more harmful than diabetes in terms of developing hypertension. Overall, the authors found that the quality of our social networks is equally important to exercise levels and healthy eating across the whole of a person's life span.
The researchers at the UNC Chapel Hill and Carolina Population Centre, US, looked at four nationally-representative studies that covered adolescence to old age.
It is the first such study to provide a concrete link between social isolation and high blood pressure, inflammation and obesity.
They found that in adolescence, social isolation carried a similar risk of inflammation as physical inactivity and a high level of social interaction carried a protective effect.
They also discovered that social integration protected against abdominal obesity.
In middle age, they found that the social support provided by interaction was more important than the number of connections.
Author Prof Kathleen Mullan Harris was quoted in the Proceedings of the National Academy of Sciences: "Based on these findings, it should be as important to encourage adolescents and young adults to build broad social relationships and social skills for interacting with others as it is to eat healthy and be physically active.
"The relationship between health and the degree to which people are integrated in large social networks is strongest at the beginning and at the end of life, and not so important in middle adulthood, when the quality, not the quantity, of social relationships matters."
A troubling period
Text messages that end with a period are perceived as being less genuine and sincere than those that do not end with a full-stop, according to a study by researchers at Binghampton University, US.
Their study involved 126 undergraduate students at the University, who were presented with 16 varieties of text message exchanges, some with periods and others without any punctuation.
They concluded that punctuation has an effect on the perception of text messages.
"Texting is lacking many of the social cues used in actual face-to-face conversations. When speaking, people easily convey social and emotional information with eye gaze, facial expressions, tone of voice, pauses, and so on," said author Prof Celia Klin, Associate Professor of Psychology and Associate Dean at Harpur College, which is part of Binghampton University.
"People obviously can't use these mechanisms when they are texting. Thus, it makes sense that texters rely on what they have available to them — emoticons, deliberate misspellings that mimic speech sounds and, according to our data, punctuation," Prof Klin stated on the University's website.
She also discovered that texts with an exclamation mark were perceived as being more sincere than those without one. "That's not surprising, but it broadens our claim," she continued.
"Punctuation is used and understood by texters to convey emotions and other social and pragmatic information. Given that people are wonderfully adept at communicating complex and nuanced information in conversations, it's not surprising that as texting evolves, people are finding ways to convey the same types of information in their texts."
The research was originally published in December 2015 in the journal Computers and Human Behaviour.