You are reading 1 of 2 free-access articles allowed for 30 days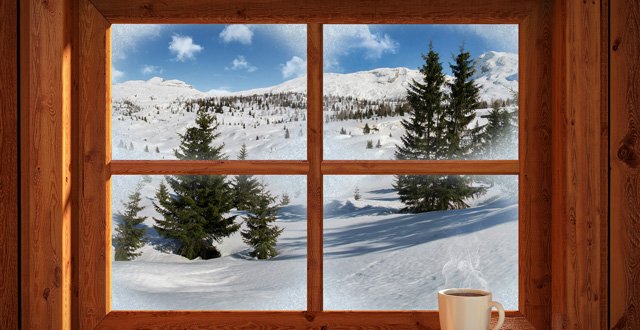 Slippery slope
A recent survey of British skiers has shown that more than half of the injuries they sustained on skiing holidays happened when they were not actually skiing.
Some 153 of the 1,000 skiers surveyed said they had sustained injuries on skiing trips. However of these, 52 per cent admitted that their injuries were incurred in bars, restaurants or by slipping on the street, implicating aprés-ski activities as more dangerous than the sport itself.
One-in-five of the respondents said they injured themselves on ski lifts, while others said their accidents happened in snow parks and even in their own chalets.
Of those who actually injured themselves while skiing, 37 per cent said it was 'someone else's fault', while 27 per cent said they were injured because they were 'going too fast'.
A further 24 per cent said they were hurt because of 'lack of experience', while 17 per cent blamed a 'bumpy terrain'.
One-in-five of the skiers said they had to cut their holiday short because of their injuries, while one-in-four had to be hospitalised, regardless of the origin of their injuries.
China crisis
The Chinese government has taken a novel approach to discouraging promiscuity among its officials by publishing an 'Adultery Map', which highlights the areas in which civil service infidelity is most rife.
Communist Party officials were named and shamed in the map, which was published in the People's Daily, the Communist Party's official newspaper.
They based the map on information from the wonderfully-named Central Commission for Discipline Inspection, an anti-corruption unit that is conducting a major drive against those who break the Party rules, one of which forbids adultery.
President Xi Jinping weighed-in: "If misconduct is not corrected but allowed to run rampant, it will build an invisible wall between our Party and our people… flee from evil, as you would from thrusting a hand into boiling water."
Hubei province was implicated as the most fervent hotbed of infidelity, followed by Shanxi, with three male and two female Party officials finding their names on the map. Officials from Beijing and Guangdong also featured on the list.
However those sceptical of the initiative, commenting from outside China, point out that the Fujian and Henan provinces — where the President and Prime Minister forged their political careers, respectively — were conspicuously absent from the map.
Grub is the drug
Researchers at Stanford University have conducted a study on the psychology and linguistics of people who write online restaurant reviews and found that those who write about food in expensive restaurants tend to use sexual analogies, while those who review cheaper eateries use more drug-related language.
The research, published in the journal First Monday, indicated that positive reviews of expensive restaurants used more sensual language, such as "seductively-seared foie gras" and "orgasmic pastry".
However for the cheaper restaurants, reviewers used terms such as "these cupcakes are like crack", "be warned, the chicken wings are addicting", and "the garlic noodles should be outlawed — they are now my drug of choice!"
With the more expensive food, the reviewers were also keen to portray themselves as more sophisticated and used terms such as "vestibule", "commensurate", "sumptuous" and "unobtrusively".
The research covered nearly 900,000 reviews of 6,548 restaurants. "We talk about food as an addiction when we're feeling guilty about what we're eating," commented co-author Prof Dan Jurafsky, who pointed out that the foods most associated with drug-related terms were snacks, fast-foods and other meaty, sugary or starchy meals.
"Across multiple variables, online review narratives reveal the reviewers' concerns with face and the presentation of self. When you write a review on the web, you're providing a window into your own psyche and the vast amount of text on the web means that researchers have millions of pieces of data about people's mindsets."
In the banned
Supermarket chain Marks & Spencer recently included the words 'Christ' and 'Jesus Christ' on its list of banned words when people order their flowers online and include a personal message.
An M&S spokesperson clarified: "An automatic phrase-checker is in place to prevent the use and misuse of certain words and it includes hundreds of words of varying nature. The words 'Jesus' and 'Christ' are included to prevent their misuse."
If customers tried to include these words in their online order, a pop-up message appeared, stating: 'Sorry, there's something in your message we can't write.'
However critics of the ban have pointed out that it was still acceptable to include the words 'Allah', 'Buddha', 'jihad', 'terrorist' and 'd**k' in the personal messages.
But all's well that ends well and in the face of a potential boycott and accusations of discrimination, M&S recently reversed the decision.