You are reading 1 of 2 free-access articles allowed for 30 days
The Gander – 19 November 2015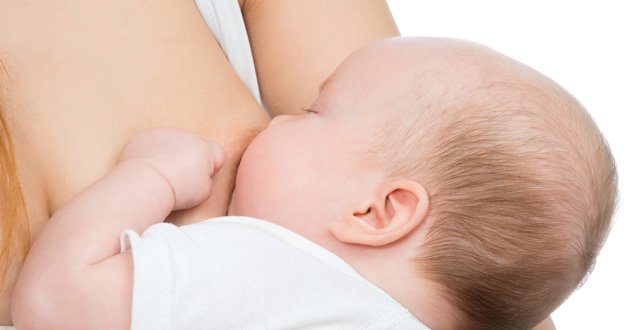 Milking obesity research
Scientists in the US have found that complex carbohydrates found in breast milk, oligosaccarides (HMOs), could affect a baby's weight and fat gain.
Dr Michael Goran, Director of the Childhood Obesity Research Centre at the University of Southern California, and his team examined 71 studies and concluded that apart from providing benefits that were previously established, breast milk also reduces the risk of overweight and obesity by approximately 10 per cent.
Dr Goran said in a press release: "Clearly, there is something going on before weaning, even in babies who are exclusively breast-fed. Ultimately, what we would like to be able to do is identify which of the HMOs are most important for obesity protection and then use that as a supplement that can be given to the breastfeeding infant and added to infant formulae."
Study co-author Dr Tanya Alderete added: "At six months of age, higher breast milk levels of LNFPII and DSLNT [HMOs] were each associated with approximately one pound of greater fat mass. Increased amounts of a HMO called LNFPI in breast milk [were] associated with about a one pound lower infant weight and fat mass."
"It would be very interesting if dietary sugar or fat consumption were found to be related to HMOs," Dr Alderete said, referring to the mother's diet possibly being an influencing factor. "That is something we hope to explore in future studies."
Antioxidant supplements and cancer
Two recent, separate studies have found that using antioxidant supplements in mice with melanoma caused cancer growth to accelerate and spread.
The studies, published in Nature and Science Translational Medicine respectively, found that mice fed with N-acetylcysteine (NAC) developed larger tumours and died more quickly, while they also developed twice as many metastases as mice on a regular diet.
Dr Sean Morrison, Director of the Children's Medical Centre Research Institute at University of Texas Southwestern Medical Centre, said: "We discovered that metastasising melanoma cells experience very high levels of oxidative stress, which leads to the death of most metastasising cells.
"Administration of antioxidants to the mice allowed more of the metastasising melanoma cells to survive, increasing metastatic disease burden."
Dr Dimitrios Anastasiou, cancer specialist at the UK's Francis Crick Institute, who was not involved in either study, told The Scientist: "The challenges will be to understand how generally applicable are these observations to other tumour types and to translate these findings into clinically useful dietary guidelines."
The freeze is on
Despite fears over global warming and shrinking ice caps, scientists at NASA have said ice floes in Antarctica are actually growing faster than the rate at which ice is disappearing.
While the researchers point out that glaciers are still shrinking due to man-made global warming, they say the speed of ice growth more than compensates for the loss to the glaciers.
Author Jay Zwally of the NASA Goddard Space Flight Centre said: "We're essentially in agreement with other studies that show an increase in ice discharge in the Antarctic Peninsula and the Thwaites and Pine Island region of West Antarctica.
"Our main disagreement is for East Antarctica and the interior of West Antarctica; there, we see an ice gain that exceeds the losses in the other areas."
In their research, the scientists measured the surface height of the Antarctic ice sheet using radar instrumentation on two European Space Agency satellites between 1992 and 2001, and laser sensors on a satellite between 2003 and 2008.
The research was published in the Journal of Glaciology.
Farm-ocology
New research from Sweden, published in JAMA Paediatrics, shows that taking children to visit farmyards or petting zoos in their first year of life can reduce their risk of developing asthma by as much as 52 per cent.
Previous research has suggested that having a dog in the same house as a young child can have a similar preventative effect. However, the teams from the Karonlinska Institute and Uppsala University say visiting petting zoos and farms is much more beneficial in the first year of life.
They reported that these children were 52 per cent less likely to develop asthma by the age of six; having a dog was found to be partially beneficial, but only lowered the risk by 13 per cent.
The benefits were found even when allowing for other factors, such as living in socially-deprived, heavily-polluted areas, and parental asthma.
"Earlier studies have shown that growing up on a farm reduces a child's risk of asthma to about half. We wanted to see if this relationship was true also for children growing up with dogs in their homes," said Dr Tove Fall, author and Assistant Professor in Epidemiology at Uppsala University.
"Our results confirmed the farming effect, and we also saw that children who grew up with dogs had about 15 per cent less asthma than children without dogs.
"This information might be helpful in decision-making for families and physicians on the appropriateness and timing of early animal exposure."
Growing pains
Researchers are looking at the small village of Salinas in the Dominican Republic, where an enzyme deficiency causes children to change sex when they reach adolescence.
The children are affected by a deficiency in the 5-α-reductase enzyme and are born female. However, when they reach puberty, increases in testosterone cause a penis to grow and testicles to descend.
The process occurs in one-in-90 boys in the area and is no longer considered rare — the children are know as guevedoces, which literally means 'penis at 12', and are also referred to locally as machihembras, which translates as 'first a woman, then a man'. The children are raised as girls until they hit puberty and are then regarded as male in every sense, although they are found to have unusually small prostates.
The condition has also been found in regions of New Guinea and Turkey.
It's science Jim, but not as we know it
Scientists are developing a device similar to the 'tractor beam' inspired by the sci-fi series Star Trek, a machine that can levitate and move objects using sound waves.
The first of its kind, the 'sonic beam' is currently only capable of moving an object less than one millimetre in diameter but researchers are now developing an upgraded version that can 'lock-on' to a football.
The team hope that the technology could eventually be used to move microsurgical instruments through living tissue or to transport drug capsules using high-amplitude sound waves that they describe as 'acoustic tweezers'.
The researchers, based at the Universities of Bristol and Sussex in the UK, also hope the device will enable transport and assembly of ultra-delicate objects.
They use 64 miniature loudspeakers to generate high-intensity, high-pitch sound waves that surround the object and create a 'force field', while controlling the speakers' output to manipulate the object.
Professor of Informatics at the University of Sussex Prof Sriram Subramanian said: "In our device, we manipulate objects in mid-air and seemingly defy gravity.
"Here, we individually control dozens of loudspeakers to tell us an optimal solution to generate an acoustic hologram that can manipulate multiple objects in real-time without contact."
The research was published recently in Nature Communications.