You are reading 1 of 2 free-access articles allowed for 30 days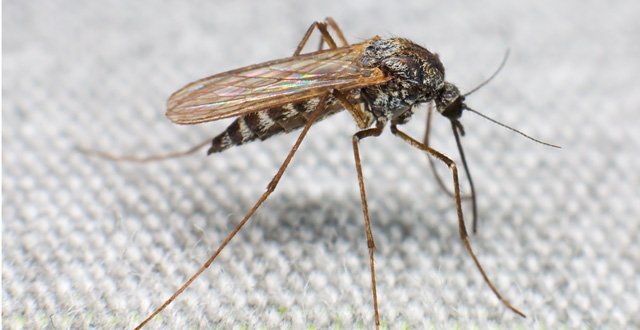 Creating a buzz
Researchers are fighting to gain approval to release millions of genetically-modified mosquitos into a residential area of the Florida Keys, US, containing 444 closely-clustered homes, in a bid to combat viral diseases in humans.
The plan is to release the mosquitos in the hope that they will eradicate Aedes aegypti, a tiger-striped mosquito which spreads dengue and chikungunya, two painful viral diseases.
British biotech firm Oxitec has patented a system to breed Aedes aegypti infected with the herpes simplex virus, E.Coli, cabbage and coral. Only the females of the species spread the viral diseases to humans, as only the females feed on human blood. The firm intends to release only males, who will mate with the resident females and cause their offspring to die.
Oxitec has pointed to successes with genetically-modified mosquitos in Brazil and the Cayman Islands but Dr Phil Lounibos, mosquito control specialist at the Florida Medical Entomology Laboratory, urges caution: "What Oxitec is trying to spin is that it's highly improbable that there will be negative consequences of this foreign DNA entering someone that's bitten by an Oxitec mosquito.
"I'm on their side, in that consequences are highly unlikely. But to say that there's no genetically-modified DNA that might get into a human, that's kind of a grey matter."
Diagnosis on a smartphone
Columbia University in the US has developed a simple, effective device that can be hooked-up to a smartphone and screen for a range of diverse infections from a drop of blood.
The device, which costs just $34 (€29), vacuums-up the drop of blood from a pin-prick and detects antibodies that indicate the presence of a particular pathogen, according to results published this month in Science Translational Medicine.
The results are then displayed on a smartphone, which also provides power for the device.
It has been field-tested in three community clinics in Rwanda and detected syphilis and HIV with 96 per cent accuracy.
Larger trials are planned and it is hoped that the device can improve healthcare in developing countries.
Dirty talk
Researchers at the University of Surrey conducted an experiment recently to establish the type and volume of bacteria that typically exist on a mobile phone.
They imprinted their phones onto Petri dishes and three days later, they found a variety of bacteria, including staphylococcus aureus. The research was overseen by Dr Simon Parks as part of a course on Practical and Biomedical Bacteriology.
"It seems that the mobile phone doesn't just remember telephone numbers but also harbours a history of our personal and physical contacts, such as other people, soil and other matter," said Dr Parks, who recommends wiping a phone with disinfectant once a week.
"It's unusual, but a very effective way of engaging our students with the often-overlooked microbiology of everyday life."
Game of life
The University of Pikeville in Kentucky, US, has announced that playing video games will be considered a 'sport' and is to award scholarships to the best 'League of Legends' players.
Media Director Bruce Parsons told press that the students will be trained in the game and "it will be a regimen much like athletics".
However a study in the Journal of Paediatrics shows that playing video games burns 61.8 calories an hour. By comparison, playing darts burns 85 calories an hour, billiards burns 102 calories an hour and bowling weighs-in at 136 calories an hour.
Sleeping burns between 40-80 calories an hour.
Meanwhile in Taiwan, a man has died in an Internet cafe after spending three days straight playing video games.
The 32-year-old man, named Hsieh, spent 72 consecutive hours playing computer 'combat' games and was assumed to be sleeping when he was found slumped in his chair.
Doctors confirmed that he died from heart failure due to "sudden death brought on by prolonged computer gaming".
It was reported that exhaustion from intense game-playing, combined with cold temperatures, were significant contributing factors to Mr Hsieh's death.
The spread of unusual names
A judge in Valenciennes, France, has ruled that a couple will not be permitted to name their new baby 'Nutella' because that would violate the rights of a trade name. Another French couple faced a similar ruling when they tried to name their child 'Renault Megane'.
These decisions have a sound legal basis, however there are a number of countries where unusual names are also banned, but sometimes for unusual reasons.
New Zealand appears to be a hotspot for unusual names but the authorities are all over it. A nine-year old girl there was recently placed into court guardianship so that her name could be changed from 'Tula Does the Hula From Hawaii'.
They also prevented other couples naming their children 'Sex Fruit', 'Queen Victoria', 'Lucifer' and 'Mafia No Fear', respectively.
The Mexican state of Sonora also faced a plague of bizarre baby names for years but authorities moved to halt the trend. Couples there may no longer give their children names such as 'Robocop', 'Burger King', 'Terminator', 'Facebook', 'Traffic', 'Circumcision', 'James Bond' or 'Hitler'.
But spare a thought for the child who was named 'Scrotum' before the laws were updated.
Just last year, Saudi Arabia moved to ban 'Western' names and couples there are prohibited from naming their child 'Elaine', 'Linda', 'Alice', or any name that has connections with British royalty.
However in Britain, research has shown that in 2014, 'Muhammad' became the most popular baby name for boys, with 'George' falling five places down the list.