You are reading 1 of 2 free-access articles allowed for 30 days
The Gander – 17 December 2015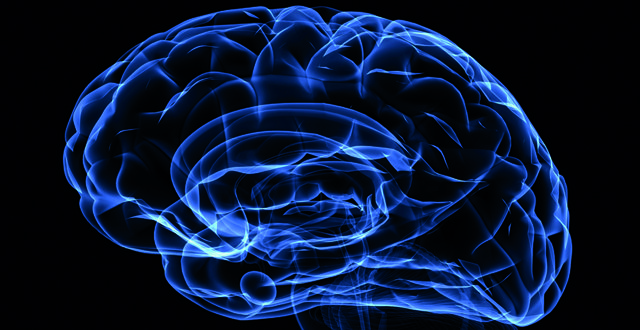 Grey matters
A study published recently in Nature Communications has found that patients with schizophrenia who suffer hallucinations are more likely to have a particular brain contour.
A shorter crease in the paracingulate sulcus (PCS) in the medial prefrontal cortex was linked to a higher incidence of hallucinations among the 153 participants, some of whom had schizophrenia, with or without hallucinations, and some of whom did not.
Using MRI scans, the team from the University of Cambridge, UK, found that while PCS length did not vary in healthy controls and those with schizophrenia but no hallucinations, those who hallucinated had a shorter PCS, with a 1cm reduction in size resulting in a 20 per cent higher chance of hallucinations.
These results were "regardless of the sensory modality in which they were experienced. The findings suggest a specific morphological basis for a pervasive feature of typical and atypical human experience," said the authors.
"Our findings support modality-general views of hallucinations as stemming from atypicalities in reality monitoring," they explained.
"They raise important questions for cognitive models of hallucinations, including how the internal 'raw material' of reality monitoring errors might be defined. In the case of auditory hallucinations, there is compelling evidence that hallucinations arise through the misattribution of internal events (for example, inner speech) as external auditory stimuli.
"We show that a simple morphological variation is an important factor in determining why some individuals can have quasi-perceptual experience of entities that are not physically present."
Ebola's sting in the tail
A second US doctor who treated Ebola patients in Africa has demonstrated eye difficulties after being declared Ebola-free.
Dr Richard Sacra follows Dr Ian Crozier in exhibiting virus-related eye problems, including loss of vision, after surviving the disease, University of Massachusetts researchers wrote in the journal Emerging Infectious Diseases.
The authors say this illustrates how the pathogen can evade immune detection and help inform future guidelines on treating Ebola.
Tests showed that the Ebola virus was still present in the aqueous humor in Dr Crozier's eye, the fluid between the eye's outer covering and the lens.
In Dr Sacra's case, doctors did not test the aqueous humor for Ebola virus, because his eye problems improved when he took corticosteroids.
"The pronounced increase in levels of serologic markers observed for this patient [Dr Sacra] suggests that dysregulation of antibody production might contribute to immunopathogenesis and provides supporting evidence of a robust inflammatory response during Ebola virus disease," wrote the authors.
"Healthcare providers should be aware that the usual laboratory workup for uveitis might be confounding in the setting of recent Ebola virus infection."
The language of learning
A team from McGill University, US, and the Montreal Neurological Institute, Canada, have recently published data that suggests that even early, brief exposure to a language can significantly influence how the brain processes a second language in later life.
They examined three groups of children from a variety of linguistic backgrounds and said their findings demonstrate the long-term influence of early language exposure on later brain development and the brain's ability to adapt to new languages in later life.
Lead author Dr Laura Pierce explained: ""During the first year of life, as a first step in language development, infants' brains are highly tuned to collect and store information about the sounds that are relevant and important to the language they hear around them.
"What we discovered when we tested the children who had been adopted into French-language families and no longer spoke Chinese, was that, like children who were bilingual, the areas of the brain known to be involved in working memory and general attention were activated when they were asked to perform tests involving language. These results suggest that children exposed to Chinese as infants process French in a different manner to monolingual French children."
Dr Pierce continued: "The adopted children we tested have an interesting background because they were exposed to one language from birth, but completely discontinued that language at a young age when they were adopted into families who speak a different language.
"This is very interesting from a language development perspective because it allows us to look at the influence of just that very early period of language development on later language processing, separately from the effects of ongoing exposure to one or more languages."
The findings were reported in The Scientist.
A nasty taste
A recently-published study has found that flavourings in a number of e-cigarettes contain diacetyl, which is linked with bronchiolitis obliterans, a debilitating lung disease.
Up to two-thirds of the sweet candy flavourings used in e-cigarettes contain the chemical, according to the United States Occupational Safety and Health Administration. The condition first manifested in workers who inhaled artificial butter flavouring in factories that produce microwave popcorn, earning the condition the nickname 'Popcorn Lung'.
Some 51 types of flavoured e-cigarettes and liquids were analysed, including leading brands, for the presence of diacetyl, acetoin, and 2,3-pentanedione.
At least one of the three chemicals was detected in 47 of the 51 flavours tested and diacetyl was detected above the laboratory limit of detection in 39 of the flavours tested.
Study co-author Prof David Christiani, Elkan Blout Professor of Environmental Genetics at Harvard TH Chan School of Public Health, US, commented: "Since most of the health concerns about e-cigarettes have focused on nicotine, there is still much we do not know about e-cigarettes.
"In addition to containing varying levels of the addictive substance nicotine, they also contain other cancer-causing chemicals, such as formaldehyde, and as our study shows, flavouring chemicals that can cause lung damage."
Many of the flavours in question were aimed at younger quitters, such as 'cotton candy', 'cupcake' and 'fruit squirts'.
Desperate measures
In a desperate attempt to destroy fatal brain tumours, two US neurosurgeons Dr Paul Muizelaar and Dr Rudolph Schrot performed procedures which they described as tantamount to medical "heresy" — deliberately exposing a piece of a patient's skull to faecal bacterium Enterobacter aerogenes before reattaching it to the head.
In spring of this year, a wealthy benefactor gave Dr Muizelaar €75,000 to begin a new study of Enterobacter in rats with glioblastoma.
The procedure was never FDA-approved and had not been tested in humans and animals, but the hope is that the infection could create an abscess or infection that will destroy any remaining cancer cells after a tumour has been removed.
"A brain abscess can be treated; a glioblastoma cannot," Dr Muizelaar said in a recent interview with The New Yorker.
The procedure was offered to several terminally-ill glioblastoma patients, where traditional therapies proved ineffective.
In essence, a portion of the skull is removed to access the brain for tumour excision, then soaked in a faecal bacterium before being reattached to the patient's head.
The procedure has understandably proved controversial in medical circles but the surgeons were working on the basis of isolated reports of patients with various types of cancer successfully fighting infection, only to find that the cancer had also disappeared.
Glioblastoma almost always recurs after surgery and half of all patients die within 15 months of diagnosis, while fewer than one-in-20 live longer than five years.
"This is the crux of my whole thinking: What would you do for your mother, yourself, your daughter, or your granddaughter?" he told The New Yorker. "I know several neurosurgeons who would say, 'If I ever have a glioblastoma, I would have it infected'."
A dog's life… getting longer
Trials are underway to examine how common medications could help to extend the life span of household pets by as much as four years.
Rapamycin, an anti-rejection medicine used in kidney transplant patients, has been shown to extend the life of mice by more than 25 per cent and researchers believe the benefits could be transferrable to dogs.
With an increasingly ageing population, pet-owners will want their dogs to also live longer, the researchers say. "If we can understand how to improve the quality and length of life, it's good for our pets and good for us. It's win-win," said Dr Daniel Promislow, geneticist on the Dog Ageing Project at the University of Washington, US.
""If rapamycin has a similar effect in dogs – and it's important to keep in mind we don't know this yet – then a typical large dog could live two to three years longer, and a smaller dog might live four years longer," he told Science.
"More important than the extra years, however, is the improvement in overall health during ageing that we expect rapamycin to provide."