You are reading 1 of 2 free-access articles allowed for 30 days
The Gander – 10 September 2015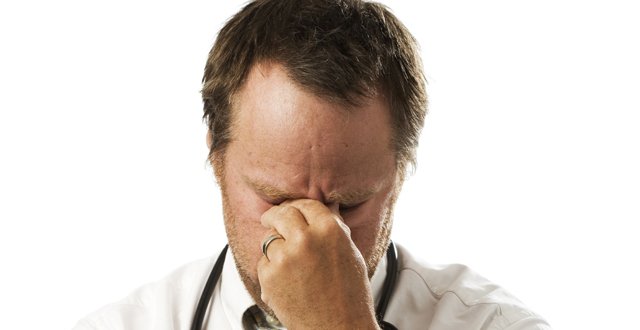 Tuned-in to pain management
The most comprehensive review of the relationship between music and pain has shown that listening to music before, during or after surgery significantly reduces pain and anxiety and lessens the need for pain medication.
The report, published recently in The Lancet, involved some 7,000 patients and was headed by teams from Brunel University and Queen Mary University, London.
The effect of music on patients was compared with standard care, massage and relaxation techniques in postoperative recovery. Data collated from 72 trials showed that patients were considerably less anxious post-surgery and were more content when they were given the opportunity to listen to music. However, the research indicated that while listening to music at any stage was beneficial, it was most effective before the procedure. These patients reported reduced pain levels and required less medication to treat their discomfort.
There was also an increased effect when patients were allowed to choose their own music.
Using music did not reduce the length of hospital stay but was found to have a beneficial effect, even when the patient was under general anaesthetic.
Lead author Dr Catherine Meads commented: "More than 51 million operations are performed every year in the USA and around 4.6 million in England. Music is a non-invasive, safe, cheap intervention that should be available to everyone undergoing surgery.
"Patients should be allowed to choose the type of music they would like to hear to maximise the benefit of their wellbeing.
"However, care needs to be taken that music does not interfere with the medical team's communication."
Getting with the programme
Researchers at the University of Southampton in the UK have found that using a simple computer programme that encourages people to wash their hands can reduce the spread of viruses by 14 per cent.
The Primit programme was designed with the impending winter in mind and researchers conducted a randomised trial of 16,000 UK households, involving 20,066 people over 18 years of age between 2010 and 2013.
The participants undertook four weekly sessions using the programme, which taught them simple techniques on hand-washing behaviour and tips on avoiding virus transmission.
The authors found that those who used the programme contracted fewer gastrointestinal infections. In addition, at 16 weeks just over 50 per cent of the participants reported a respiratory infection, compared with 60 per cent in the control group. The team equated this to a 14 per cent risk reduction.
Furthermore, the risk of influenza infection was approximately 20 per cent lower in those who used the programme and the need for antibiotics and GP visits was reduced by 10-to-15 per cent.
Author Prof Paul Little said: "The majority of UK households now have access to the Internet and it has become a central source of health information in a pandemic.
"Because of this, the Primit programme could play an important role in reducing the spread of flu and strain on the NHS during a pandemic, and at very little cost to the health service."
He continued: "Because most of the population catches colds, sore throats and other respiratory infections, this could have an important impact on reducing the spread of these viruses in the general population and also help reduce the pressure on NHS services during the winter months."
The results were reported in sciencedaily.com
Dying for a job
The largest ever study connecting excessive working hours with health risks has found that working 55 hours or more each week — compared to 35 or 40 hours — meant a 33 per cent greater risk of stroke and a 13 per cent increase of developing coronary heart disease.
When focusing on heart disease, data was collected from 25 studies involving 603,838 men and women from Europe, the UK and Australia over a period of eight-and-a-half years. The 13 per cent increased risk was irrespective of age, sex or socioeconomic status.
The work-risk association was constant, even after taking into account factors such as physical activity, alcohol consumption, blood pressure, cholesterol and even smoking, suggesting that working excessive hours may present more of a danger than even any of these factors.
Author Prof Mika Kivimaki, Professor of Epidemiology at University College London, said: "The pooling of all available studies on this topic allowed us to investigate the association between working hours and cardiovascular disease risk with greater precision than has previously been possible. Health professionals should be aware that working long hours is associated with a significantly increased risk of stroke, and perhaps also coronary heart disease."
In a linked comment, Dr Urban Janlert of Umea University in Sweden, added: "Long working hours are not a negligible occurrence. Among member countries of the Organisation for Economic Cooperation and Development (OECD), Turkey has the highest proportion of individuals working more than 50 hours per week (43 per cent), and the Netherlands the lowest (<1 per cent).
"For all OECD countries, a mean of 12 per cent of employed men and 5 per cent of employed women work more than 50 hours per week. Although some countries have legislation for working hours — eg, the EU Working Time Directive gives people the right to limit their average working time to 48 hours per week — it is not always implemented. Therefore, that the length of a working day is an important determinant mainly for stroke, but perhaps also for coronary heart disease, is an important finding."
The research was published in The Lancet.
You-tuber
The need for improved sexual and contraceptive education in developing countries was highlighted when a 22-year-old unnamed Colombian woman was admitted to hospital with severe abdominal pains.
Following advice from her mother, she had used a potato as an intrauterine contraceptive but two weeks after insertion, the potato germinated and began to grow tubers inside the woman, according to a report in Medical Daily.
Doctors were able to remove the vegetable without the need for surgery and there was no lasting damage.
Colombia has a high rate of unplanned pregnancy among young women and the worst teen pregnancy rate in Latin America, with around 90 out of every 1,000 Colombian teens becoming pregnant every year.
Please vote for us here for 'Best Health and Wellbeing Blog'