You are reading 1 of 2 free-access articles allowed for 30 days
The facts speak for themselves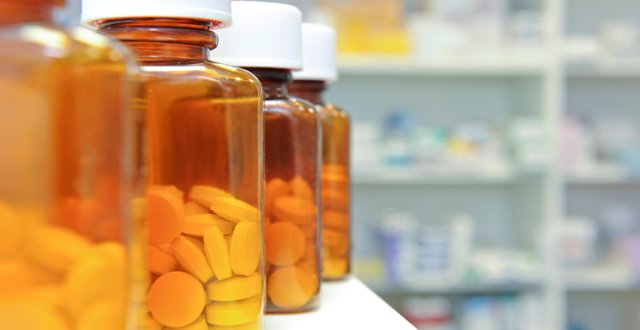 Despite IPHA's Oliver O'Connor's best efforts to say differently, the HSE confirmed on 2 April, 2015, that 78 per cent of the public health drug budget is spent on patented drugs. These figures are from the third quarter of 2014.
Mr O'Connor's letter to the Medical Independent on 19 March, 2015, said that IPHA believes "that less than half the value [meaning the public drug spend] is now protected by patent". Perhaps Mr O'Connor confused his figures, as just under half the volume of drugs dispensed through the public health schemes is on patented drugs, but critically, more than three-quarters of the cost is on these drugs.
In my previous column in this newspaper on 5 March on the issue of the cost of drugs ('The price of saving lives'), I stated that "while some progress has been made in reducing the exorbitant costs of drugs in Ireland, much more needs to be done". Savings made through a combination of measures were acknowledged. These include: Greater use of generics; introduction of reference pricing; changed prescribing practices; cuts to fees paid to pharmacists; and successive deals done by IPHA.
Mr O'Connor claimed in his letter that deals between the Irish State and IPHA had "saved €1.5 billion between 2006 and 2013 and that the current Agreement is delivering savings of more than €400 million". This indicates a total of savings from the IPHA deals of nearly €2 billion.
Every pharmaceutical company's primary allegiance is to their shareholder, the shareholder's primary responsibility is to ensure company profits
However, figures in the public domain tell a different picture. Ministerial briefings drafted by Department of Health officials for Minister Varadkar when he took up the health ministry in July 2014 state that savings of €768 million have been made since 2006 through new pricing agreements with the pharmaceutical industry. HSE figures prepared for the Troika show that just over €1 billion was saved through deals with IPHA and Association of Pharmaceutical Manufacturers of Ireland (APMI) up to 2013.
If one includes all the measures detailed above, such as the FEMPI cuts to pharmacies, then the figure nearly reaches €2 billion, but it is wrong to say that the IPHA deals alone have saved €1.9 billion.
Mr O'Connor rejected my analysis that we still pay over the odds for drugs in Ireland, stating "prices in Ireland are neither the highest nor the lowest in Europe".
It's not just me saying that we have, and continue to, pay too much for drugs. The European Commission's December 2012 winter review, as part of the Troika's quarterly monitoring of Ireland, stated that "while all EU countries have seen substantial increases in drug costs since the turn of the century, Ireland's increases have been among the sharpest, nearly tripling from 2000 to 2008. In 2010, per capita spending on pharmaceuticals in Ireland was the highest in the EU, 34 per cent above the average, while outcomes are not better than the average for EU countries over a range of health indicators. This suggests a potential for savings well beyond the measures already announced".
A 2013 report from the ESRI said that Ireland was the third most expensive out of 25 OECD countries in 2010. Using 2013 data for the same report, the ESRI found in-patent and generic pharmaceutical prices higher in Ireland, while acknowledging lower off-patent pharmaceutical prices in Ireland.
Speaking on Morning Ireland on 30 March, 2015, Prof Michael Barry, Clinical Director of the National Centre for Pharmacoeconomics in Trinity College Dublin and head of the HSE Preferred Medicines Programme, confirmed that the cost per item has fallen in the GMS from €18 to €14, "we are paying less for off-patent… we are getting far more now than we used to… ".
This 'more for less' analogy has been shown in academic research I am involved in with Trinity College Dublin. (Graphs 7-9 on the following link show this point: /www.medicine.tcd.ie/resilience4health/indicators/).
When asked if we are still paying too much for drugs, Prof Barry responded, "maybe just about right, maybe just a little too high". Recent cross-country comparisons with high-cost countries such as Belgium and Finland show the Irish continue to pay more for many commonly-used drugs.
IPHA's response to any criticism, including mine, is entirely inevitable. IPHA represents big business, in this instance big pharma business.
The pharmaceutical business is important. It produces medicines that can cure people, hugely transform people's quality of life and make people live longer, but we are over-medicalising society's ills. In physical health, exercise can often do more than so-called preventive medication. In mental health services, medicines are over-prescribed, while talking therapies such as counselling, occupational therapy and social work are rationed, under-provided and in some instances not provided for at all.
Every pharmaceutical company's primary allegiance is to their shareholder, the shareholder's primary responsibility is to ensure company profits.
It is no coincidence that IPHA's newly-appointed Chief Executive Mr Oliver O'Connor has been out in the media recently. The next IPHA deal is up for negotiation in the months ahead and don't forget: Their primary concern is profit.