You are reading 1 of 2 free-access articles allowed for 30 days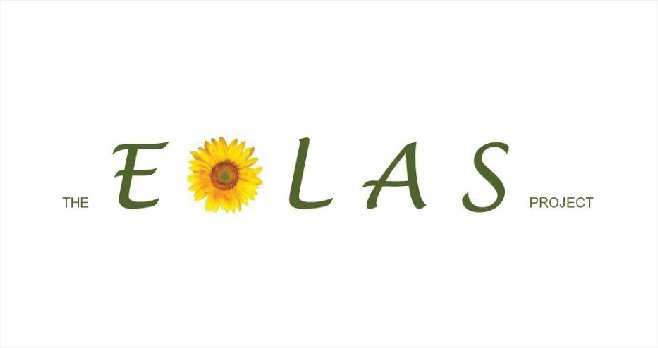 "It was a very positive experience for me…although quite heavy at times… I think I was just very blessed and grateful to have had that opportunity to do it… it was much better than anything I'd ever seen before…" (Service user participant in EOLAS)
"My experience was positive, positive, positive, positive… I feel privileged to have been on it, I honestly do. It was so helpful." (Family member participant in EOLAS)
"… This would have been the best experience [in 10 years in mental health services]." (Service user participant)
"EOLAS was a godsend because I was so much in the dark… I was like a zombie walking the streets. No direction to go, no plan, no understanding. After attending that course, I had a plan. I had an understanding. I had a handle on [family member's] sickness." (Family member participant)
"… EOLAS should be there for everybody… I don't think anybody should be denied it. It has helped me and I'm sure I could speak for all the group, it would be marvellous… " (Family member participant)
Discussion
Whenever patients and family members have been asked, they describe considerable frustration with the difficulty they experience in accessing information about mental health and illness, about medication and other treatment options, about how families can support recovery and manage their own stress and so on. Service providers in turn report lack of time and lack of a standard format as the main reasons that clinical teams struggle to provide sufficient information to patients and families.
Various information and psycho-education programmes have been developed over the years to address this deficit, most of which have been designed and delivered by clinicians working in the field (although in recent years some programmes have been peer-delivered). These programmes have served to increase knowledge of patients and family members in relation to mental health, have increased engagement with services and decreased rates of relapse and re-hospitalisation.
However, being largely clinician-generated, existing programmes have not engaged fully with the 'lived experience' of patients and family members and have not succeeded in fully harnessing the insights, encouragement and support that can be offered by a person who has survived mental ill health and made progress towards recovery. The EOLAS programmes were developed to address this deficit, in being developed, delivered, evaluated and managed collaboratively by patients and family members, clinicians, voluntary and statutory agencies and academics all working together, and with the programmes, therefore benefitting from the unique perspectives and contribution of each.
EOLAS: What is it?
The EOLAS Programmes are parallel education and support programmes, designed for people diagnosed with major mental health difficulties (specifically schizophrenia spectrum and bipolar disorders) and a related programme developed for their families and friends. The content and delivery of the EOLAS programmes draws on both the lived experience of participants as well as the expertise of clinicians in a single programme, with peer and clinician facilitators working together to guide group participants through an eight-module structured learning programme, delivered over eight consecutive weeks, with each session lasting for two hours or so.
What makes the project unique is not so much the content of the programmes, as the collaborative approach of peers and clinicians in its design and delivery.
History of EOLAS
The EOLAS Project began in 2010, when a consortium was formed of service users, family members, clinicians working in mental health services, voluntary agencies (Shine and Irish Advocacy Network), Trinity College Dublin (TCD) and the HSE to develop information programmes in mental health (psycho-education) to meet gaps in service user and family access to information about mental health identified repeatedly in surveys of unmet need in these groups. The model for the development of these programmes was that of collaboration, with contributions from clinicians being balanced by a recovery focus and service user/family input. This model was chosen to reflect the emphasis in A Vision for Change, which promotes peer involvement in service development and delivery, as well as greater emphasis on the generation of hope and a focus on the values and priorities of the service user in designing individual care plans. The pilot phase of the EOLAS programmes was rolled out in 2010 in the Kildare/West Wicklow Mental Health Service, with funding for the initial phase being provided by the GENIO Trust, a philanthropic body which funds innovation in the delivery of health services across a range of areas.
Collaborative principles have guided all stages of the project. Focus group work found that although there were commonalities across both family and users of services, their needs were found to be so diverse that two separate programmes were developed for each (as outlined in the following table).
What topics participants wished to address in the EOLAS programmes
In addition to the focus groups, available academic literature on existing information programmes was reviewed, in relation to the format used and the relative advantages and disadvantages of clinician- and peer-delivered programmes, described hitherto.
The initial pilot phase of the EOLAS Programmes in Kildare/West Wicklow was evaluated in a formal research programme carried out by the Department of Nursing and Midwifery at TCD. This evaluation (Higgins et al, 2012) was very encouraging in terms of the positive experience of the programmes reported by both service users and family members.
The programmes and handbooks were revised in light of the review findings, leading to the current (revised) edition of the programme materials (copies of the evaluation report are available to download on www.tara.tcd.ie/bitstream/handle/2262/73187/EOLAS%20Evaluation%20Report%20Final.pdf?sequence=1&isAllowed=y).
Evaluation of the EOLAS programmes
A comprehensive evaluation of the effectiveness of the revised EOLAS programmes in helping patients and families understand and manage the impact of mental illness was carried out by Prof Agnes Higgins and colleagues at the School of Nursing and Midwifery in TCD.
The main research objectives were to evaluate the impact of the service user and family programmes on participants' perceived knowledge confidence, advocacy, recovery attitudes and satisfaction with the programme, to explore participants' experiences and perceptions of the EOLAS programme and to elicit any recommendations that they had on how to improve the EOLAS information programme.
The research data presented here is unpublished, and drawn from a preliminary report presented by Prof Higgins at Trinity College Dublin in May 2015. The main findings in relation to the service user (n=84) and family member (n=86) experiences of EOLAS are summarised in the following figures.
Conclusion
Lack of access to information about mental health for patients and their families has proven to be a significant barrier to full participation and engagement in decision-making around care and treatment. The EOLAS Mental Health Information Programmes have been developed in Ireland over the past five years, based on best international practice in the field and also on the recovery and collaborative principles outlined in A Vision for Change. The research findings on EOLAS are very positive, highlighting the value of the programmes to both service users and family participants across a range of important areas, including knowledge, confidence, hope, recovery attitudes and satisfaction with the programmes.
EOLAS provides a forum for service users, family members and clinicians to work together in a new way, which harnesses the contribution of both the clinical knowledge and lived experience, promoting engagement, collaboration and partnership in identifying and implementing strategies for recovery.
On the basis of this evidence, the HSE Mental Health Division has adopted the EOLAS Programmes for roll-out across the country on a graduated basis as part of the promotion of collaboration and the recovery ethos in mental health services (in conjunction with other recovery focused initiatives, such as the Recovery Colleges and Advancing Recovery in Ireland (ARI)).
For local service providers, EOLAS can provide an additional service to patients and families, which can knit very well and enhance the care provided by community sector teams.
Clinicians can contribute by training as an EOLAS facilitator, by participating in specific modules (such as on diagnosis or medication treatments), as a 'guest speaker', or simply by discussing EOLAS as an option with patients diagnosed with schizophrenia spectrum disorders or bipolar disorder and with their families, and following-up with a referral to the local programmes for interested participants. At a service management level, thought might be given to integrating the roll-out of the EOLAS programmes locally with the development of the Clinical Programme for First-Episode Psychosis.
The HSE has funded the roll-out of EOLAS to three new services during 2016. For service providers interested in applying to be one of these sites, further information can be obtained and interest registered via the EOLAS website, www.eolasproject.ie.
References available on request