You are reading 1 of 2 free-access articles allowed for 30 days
The ebb and flow of confidence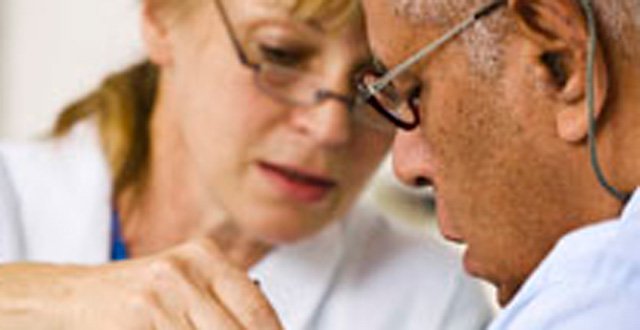 The lady asked me to help her with assertiveness. The lady was not Maggie Thatcher, but a bright, articulate woman in her 30s. It was surprising to me that she turned up on time in a very precise way, exactly as the clock turned on the hour. It also surprised me that during the phone call before the counselling session, she was well able to ask lots of really good questions about counselling. Questions that enabled her to decide whether I was the right person for her and whether more counselling was what she needed. After two weeks thinking about these questions, she decided it was what she wanted and she was prepared to give counselling a try again. Pretty assertive, I thought.
But the language she used indicated that she thought she had no powers of assertiveness. "I want to become assertive," she said. Well, it is not possible for someone to have no powers of assertiveness. Yes, we can be weaker in some areas and stronger in others, but no assertiveness at all seems impossible to me.
I make this point because it feels easier to improve on something with practice and mentoring than starting from scratch.
Also we can learn, literally, from ourselves, when we recognise we are assertive in some contexts and less so in others. If we can do it in one area of our life, then surely we can do it in others.
People say the same about shyness. A person may be described as 'shy', but the same person will be quite confident and articulate in other situations. Watch any baby or teenager — quiet with new people, but then loud as anything when they get comfortable.
We may appear confident and yet be terrified inside, or that we're holding back on our potential
The ideas we have about not being assertive enough are often as much about how we judge ourselves in our own minds, as they are about what we actually do and say.
We may convince ourselves that we are not assertive. Yet others may experience us as being articulate and confident.
Of course, that is only their opinion and their perspective. This does not represent our emotions, thoughts and feelings, and does not represent what we want out of life. We may appear confident and yet be terrified inside, or feel that we're holding back on our potential. 'I want to feel heard.' 'I want to feel confident.' 'I want to feel assertive, as judged by me, not by anybody else.' 'I want to feel comfortable in all situations.' But is this really reasonable? This is one of the conversations we need to have with ourselves. Is it reasonable to expect that we would feel comfortable in all situations? Is it even possible? Do people we look up to really feel comfortable the whole time?
We were not comfortable or confident, at first, when we learnt to use a bike. We were not comfortable or confident, at first, when we started any new skill. Most public speakers are always nervous. I met one of the winners of the Toastmasters' international public speaking competition and he said he was always nervous, although this may not be obvious to the listener.
Ask any comedian. Even the most successful ones have complete flop nights. The adrenaline and the nerves are what makes it addictive, they say. Maureen Potter used to vomit before every performance. But when she got on stage, she changed into the complete pro. She got into her zone.
So, when my lady says that she wants to be more assertive, she means that she wants to develop some skills she already has, and see what is holding her back in other situations. But also to be more accepting of herself.
I know, as a doctor, that my own assertiveness and confidence both ebb and flow, like a tide, depending on the patient, the challenges, and my own experiences in the past. One person's assertiveness is another person's aggressiveness. One person's directness is another person's bluntness.
So the bottom line is realising that, as we struggle to achieve perfect assertiveness, we will often get it wrong, because it is a balance; it takes two people to tango, the speaker and the listener. It is always a relationship. Two or more people getting the balance right, communicating effectively and negotiating powerfully for a win-win if at all possible.