You are reading 1 of 2 free-access articles allowed for 30 days
The Dorsal View – 5 February 2015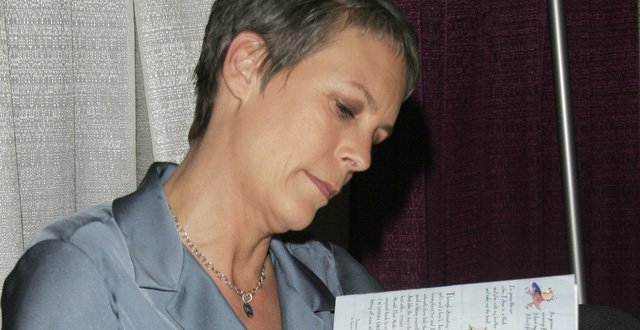 Patently good ideas from some familiar faces
We are unfortunate enough to live in an era where celebrity is the new 'achievement'. Celebrity chefs, celebrity cruises, celebrity makeovers, celebrities in jungles, celebrities in big houses being watched by non-celebrities on their TVs. Many times, these people are celebrities purely for being… celebrities.
But there is a cohort of real celebrities who have done more than sit around being famous and some of these might surprise.
Roald Dahl, for example, took to the drawing board after his son Theo suffered a serious brain injury in a car crash, which caused hydrocephalus. Together with neurosurgeon Prof Kenneth Till and hydraulics engineer Stanley Wade, Dahl created the life-saving Wade-Dahl-Till valve, which went on to help thousands of children with neurological damage, even after Theo had recovered.
While the rationale for the valve's invention is clear, what is not so obvious is why Mark Twain got the muse to invent the bra clasp. Howard Hughes also got in on the act and came up with the underwire bra.
Actress Jamie Lee Curtis was so irritated by having to reach for wet-wipes while changing her baby's diapers that she patented a nappy with its own waterproof compartment to hold the wipes. However she refused to approve it for manufacture until firms invented biodegradable nappies.
While Zeppo Marx wasn't blessed with the comedic genius of his brothers, he did patent, in 1969, a cardiac pulse rate monitor. A significant innovation for its time, it included an audible and vibratory warning if a pulse rate exceeds a normal threshold, as well as an alarm for abnormally low pulse rates.
The Godfather Director Francis Ford Coppola invented a T-shirt with a grid matrix printed on the back, designed to indicate what portion of a person's back is itching so that another person can scratch it for them. It turns out this was an offer the patents office could actually refuse, and they declined his application.
The list goes on: Marlon Brando invented a drum-tuning device, while stunning actress Hedy Lamarr devised a tablet that could dissolve in water to make a carbonated drink, as well as an electronic system that could be used for the remote control of various craft, like dirigible vehicles or torpedoes.
But we mustn't forget Winston Churchill, who inventted the 'onesie' — a one-piece, green velvet jumpsuit that could be easily slipped on when the air-raid siren sounded.
And all of these without a single botched lip-job.
They don't make celebrities like they used to.
Sign of the times
On to the present day. Minister Leo Varadkar's recent announcement declaring his sexuality was a very encouraging sign in several ways.
It's not a million years ago since such a declaration would have drawn gasps and even hostility in Ireland. Leo made his statement with the customary quiet dignity and the honesty with which we have come to associate him in his tenure so far. It also raises the very real prospect of us having an openly gay Taoiseach in the future, which would be a milestone in the evolution of attitudes on our little island.
I have a dream…
By comparison, Russia seems not only to be stuck in the Middle Ages, but in fact appears to be regressing. Rather than a softening of attitudes following its treatment of LGBT protestors under the glare of the world's media, the hard line is becoming harder.
The cuddly state has recently banned transsexual and transgender people from having a driving licence and included them on a list of people with "mental disorders" which includes fetishism, voyeurism and exhibitionism. All of this has been done under the umbrella term of "medical controls," supposedly in a bid to reduce road accidents. Make sense of that, if you can.
And just to make this oddly cobbled-together bundle of 'conditions' even more bizarre, it also includes compulsive stealing and what's described as "pathological" gambling.
Human rights organisations have rightly protested against such blatant institutional discrimination, but the chief of Russia's Professional Drivers Union Alexander Kotov — presumably under no pressure at all from state officials — has supported the move, stating: "We have too many deaths on the road and I believe toughening medical requirements for applicants is fully justified."
Perhaps my granny was right when she often told me: "This isn't a bad little country, if only we could put a roof on it."
Take Henny — please!
Many thanks to the reader of a certain vintage who sent me some funny, if slightly dated, jokes from stand-up comedy legend Henny Youngman.
Youngman is probably most famous for coining this cheesy one: "Life can be stressful and difficult. For example, take my wife — please!"
But he also had it in for the medical profession. If you like a little corn in your diet, here are a few of his better ones.
"My doctor told me I had six months to live. I told him I couldn't pay the bill, so he gave me another six months."
"I have a wonderful doctor. If I can't afford the operation, he touches-up the x-rays."
"My doctor told me I'd live to be 60 years old. I told him, 'I am 60'. He said, 'there, what did I tell you!'"
"My doctor told me to take off all my clothes. Then he told me to stand by the window and stick my tongue out as far as I could. I asked him 'why?' He said, 'I don't like my neighbours'."
"My doctor grabbed me by the wallet and said, 'cough'."
"My doctor called me and said, 'your cheque came back'. I said, 'so did my arthritis'."
My doctor gave me a full examination. I asked him, 'how do I stand, doc?' He said, 'that's what puzzles me'."